7 Things You No Longer Have To Pay For — Here's How Much Money You Save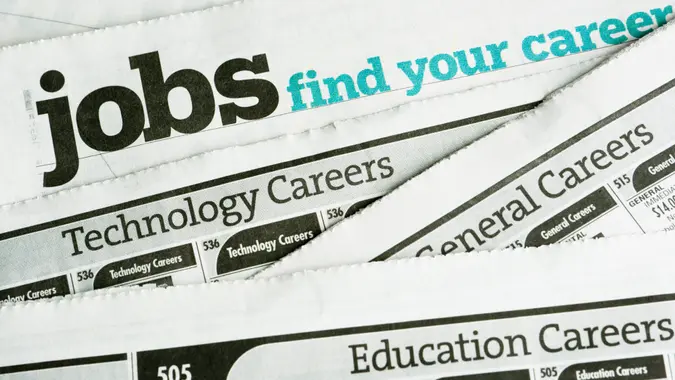 YinYang / Getty Images
Life seems to be getting more expensive by the minute — and your paycheck may be unable to keep pace with it. For example, average new car prices have sharply risen over the past two decades, from $26,000 in 2003 to $48,000 in 2023. 
In 2003, you could fill your gas tank for less than $2 a gallon. Now, you pay more than $3.50 per gallon. 
Previous generations could buy a house in the 1960s for less than $20,000. Now, the average national home price exceeds $450,000.
But there's some good news. Thanks to technological advancements, many things you used to pay for no longer cost anything. We've spoken with two personal finance experts, and they offered seven examples.
Long-Distance Phone Calls
It used to cost much more to call loved ones in different states and countries.
Scott Lieberman, founder of Touchdown Money, said, "In the 1990s, calling out of state would cost you 15 to 30 cents per minute. Calling another country would cost a small pile of gold. Now, it's free to call another country using an internet app."
Potential monthly savings: Approximately $75. In 2003, if you called someone long distance for five minutes a day, you'd pay around $73 per month while on the AT&T Basic Rate plan.
I'm a Financial Planning Expert: Here Are 5 Things You Should Never Spend Money on If You Want To Be Rich
Investing Trades
Modifying your investment portfolio has gotten much cheaper in the past 20 years.
Make Your Money Work for You
"There are now commission-free stock trades," Lieberman said, "whereas, in the early 2000s, you might pay $5 to $20 per trade."
Plus, the best trading apps make buying and selling your investments easier than ever.
Potential monthly savings: $50 to $200 if you're an active trader (which Fidelity defines as making 120+ trades per year) executing 10 transactions per month.
Credit Reports
By law, a credit reporting agency can charge up to $14.50 per credit report. However, you are entitled to three free credit reports annually — one through each credit bureau (Experian, Equifax and TransUnion). Plus, you can get a free report every week through the end of 2023.
Potential monthly savings: $43.50 (assuming you pull all three credit reports every month and you've exhausted the free reports available).
News
"Just about all daily newspapers used to require a paid subscription," Lieberman said, "or you might pay 25 to 50 cents per newspaper each day in the early 2000s. Today, many don't charge at all for the news."
Potential monthly savings: $15 (assuming you bought one $0.50 newspaper per day).
TV Programs and Movies
"Streaming platforms such as YouTube and Spotify (with ads) offer free access to a wide range of music, videos and podcasts, reducing the need for purchasing physical media or paying for cable TV," said Blake Whitten, financial advisor at Whitten Retirement Solutions.
Plus, Lieberman added, "There are many more movies available for free these days on ad-supported streaming services like Tubi, Pluto and Crackle."
Make Your Money Work for You
Potential monthly savings: It depends on your current viewing habits and expenses. For example, if you pay around the average price for cable TV, you could save about $80 per month by switching to free alternatives.
Classifieds
Did you ever pay the newspaper to list something you wanted to sell? You can still do that. But now you have other options.
Craigslist and similar sites made classified ads free or cheap in many cases, Lieberman said.
"These used to cost money to advertise in newspaper classified ads. A study by Reuters found that Craigslist erased $5 billion in newspaper revenue between the years 2000 and 2007."
Potential monthly savings: It depends on the quantity, length and placement of your ads. For example, if you used to place a weekly five-line ad in a low-level newspaper that charges $5 per line, you are now saving around $100 per month.
Educational Classes
The internet makes it easy for people to learn any skill at an affordable price — sometimes for free.
"Platforms like Coursera and Khan Academy provide free or low-cost access to educational courses and resources," Whitten said, "making learning more accessible and reducing the financial barriers associated with traditional education."
Potential monthly savings: Hundreds if not thousands of dollars. Some colleges offer free online courses, helping you acquire valuable knowledge without the hefty price tag of a degree.
Saving During Periods of High Inflation
You can save a tidy sum by taking advantage of freebies, but that may not be enough to help you reach your money goals. A good next step is to review your spending and cut unnecessary expenses, like unused or underused subscriptions. Then, transfer that reclaimed cash into your savings account.
More From GOBankingRates