Ways Your Obsession With Money Is Killing You
Don't let your obsession with money hurt you physically, emotionally or financially.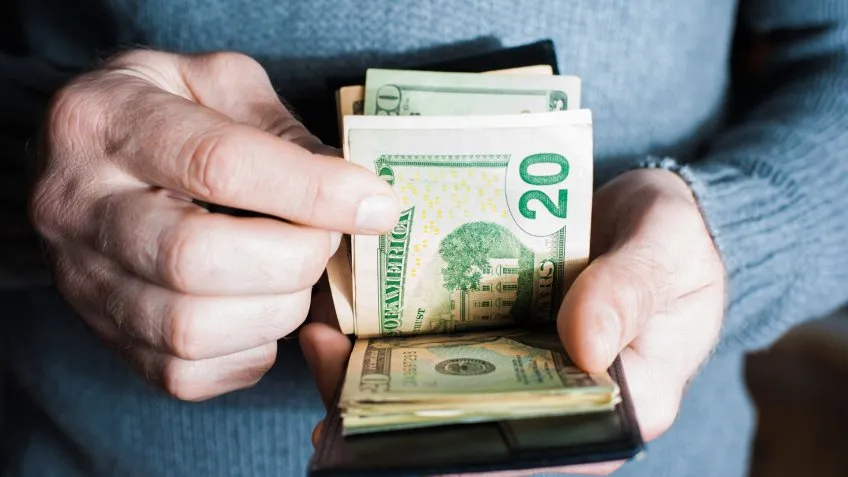 keira01 / Getty Images/iStockphoto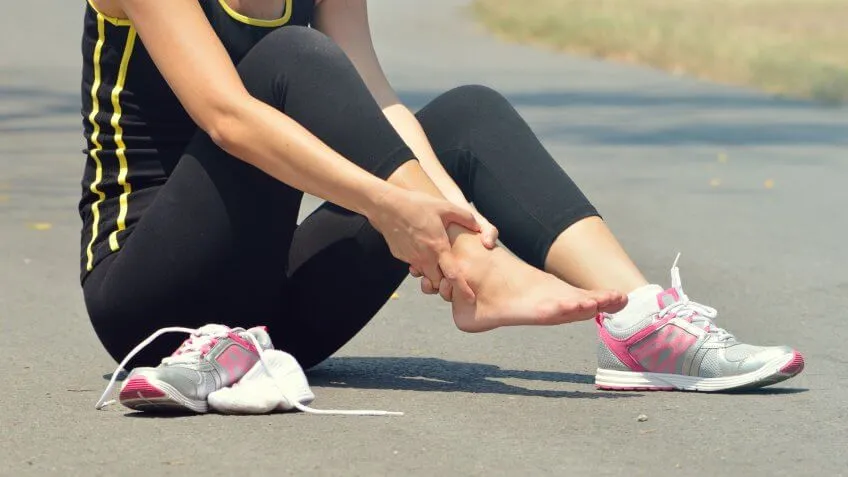 sawaddeebenz / Shutterstock.com
Pinching Pennies Can Harm Your Health
Finding ways to spend less and save more can improve your financial situation. But your health could suffer if you're reluctant to spend money on your well-being and medical care.
"A too-extreme approach to frugality can cause physical danger, as in 'I never go to the doctor because they're expensive,'" said Donna Freedman, author of "Your Playbook for Tough Times." For example, even a small toe infection can become life-threatening if you don't get it checked. Maybe you saved $75 by avoiding a doctor visit, but that infection could become serious, threatening your entire foot or maybe even your life, she said.
Freedman knows how hard it can be for some people to loosen their purse strings. She has also struggled with spending money after living through periods when she had none. It's OK to question some purchases so you don't waste your money on unnecessary items, she said. But you shouldn't let an obsession with money prevent you from spending on the healthcare you need.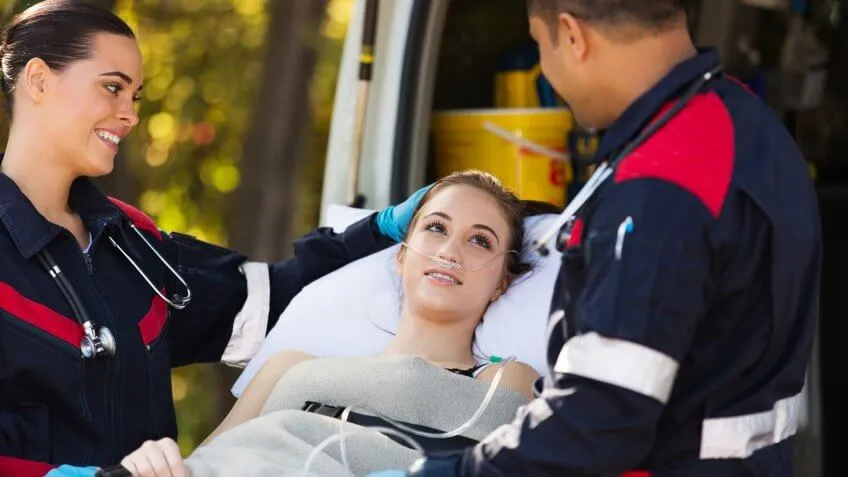 michaeljung / Shutterstock.com
Skimping on Insurance Can Hurt — Not Help — Your Finances
Rather than spend money on health insurance, some people who are saving-obsessed prefer to hedge their bets that they won't need it. However, if you can afford coverage but choose not to get it, the Affordable Care Act requires that you pay a fee when you file your tax return.
But there are those who'd rather pay the fee because it costs less than an insurance premium, said Eric Nisall, an accountant and personal finance expert. Unfortunately, skimping on health insurance likely won't save you money in the long run.
Also See: 10 Ways to Save on Insurance in 2017
"When you need it, it's going to save you a lot more than paying out of pocket," Nisall said. And you might not have the cash to cover the cost of medical care without insurance. "Most people don't have enough to cover a $400 emergency, and a trip to the emergency room costs more than $400," he said.
A trip to the ER could seriously damage your finances if you don't have insurance to help cover the cost. In fact, 31 percent of people who are uninsured said they couldn't pay a $500 medical bill, according to a Kaiser Family Foundation Health Tracking Poll.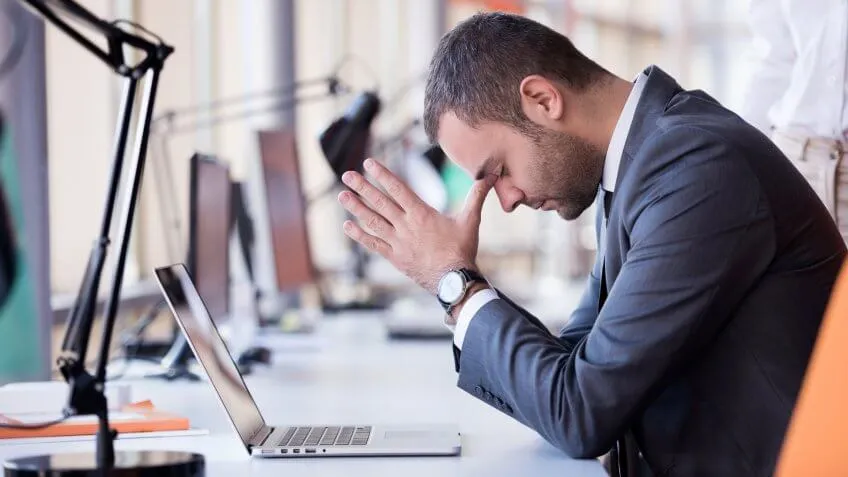 dotshock / Shutterstock.com
Dwelling on Debt Can Stress You Out
Simply having debt can hurt your health. A new survey by Fidelity Investments and the Stanford Center on Longevity found that 47 percent of men and 69 percent of women said they had higher stress levels after taking on debt. Those surveyed also reported sleeping worse, gaining weight and being less active as a result of having debt.
Obsessing over your debt compounds those problems, Nisall said. The fear of how to pay off debt can be consuming but often can be alleviated if you have a plan to tackle it. The Fidelity survey found that 53 percent of men and 62 percent of women said their lives were improved by paying off debt.
There are plenty of strategies to get out of debt. Nisall recommended adjusting your tax withholding on your Form W-4 if you got a big tax refund. This will add more money back in each paycheck that you can put toward your debt each month. Yes, you could wait until tax season to get a refund to make a big debt payment. But the interest on your debt will grow throughout the year and increase the amount you owe. You'll reduce the interest owed and pay off that debt faster if you make bigger payments each month.
Find Out More: Smart Strategies to Get Out of Debt in 2017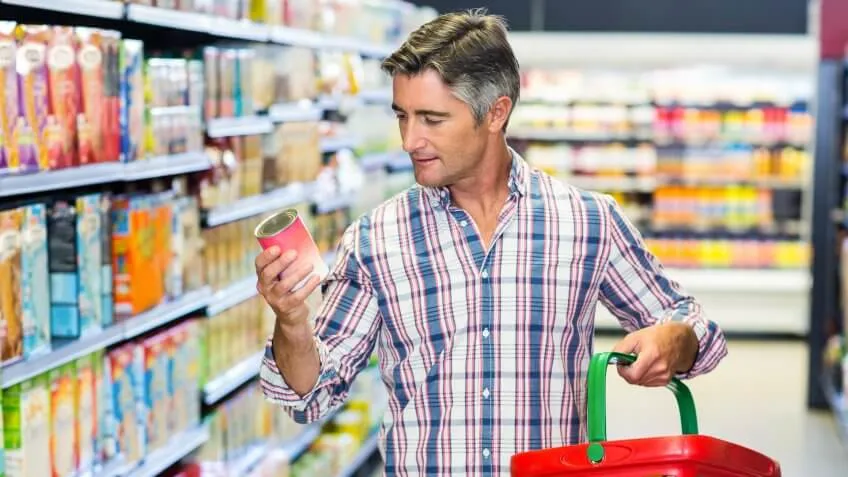 wavebreakmedia / Shutterstock.com
Being Coupon Crazy Can Hurt Your Health
Sure, it's smart to find ways to save money on groceries. But being coupon crazy might be short-changing your well-being.
"At the grocery [store], if you're saying I don't have a coupon for this, it could affect your life," Nisall said. You might be limiting yourself to processed foods because you have coupons for those items instead of fresh produce. Some processed food — such as canned beans, frozen fruit and whole-grain cereals — can be nutritious, according to Harvard Health. But eating foods with added sugar, sodium and trans fat can lead to health problems.
You might also be hurting your health if you're opting for inexpensive fast food. "It's affordable for a lot of people on a tight budget," Nisall said. But if you're choosing high-fat foods because they only cost a few bucks, you could be putting your health at risk. Foods high in saturated fat can lead to obesity and increase your blood cholesterol — which is a risk factor for heart disease and stroke, according to the American Heart Association.
Plus, fast food isn't as cheap as it may seem. Often, you can make healthy meals at home for less.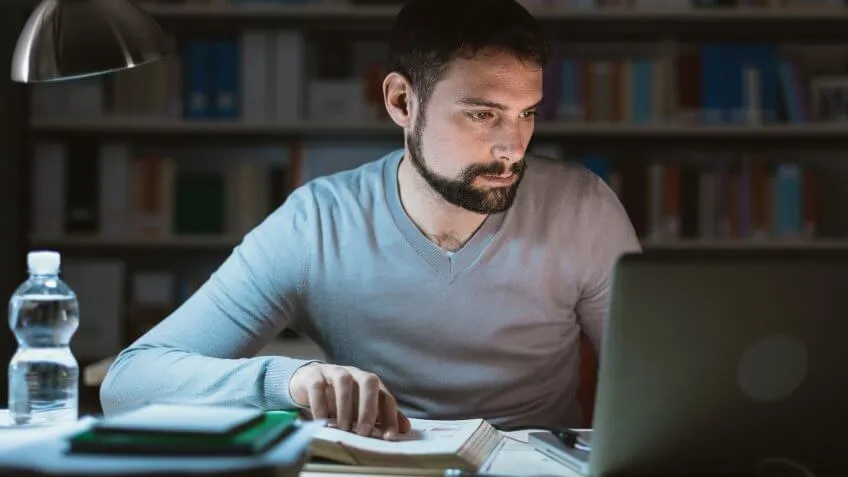 Stokkete / Shutterstock.com
Working Hard for Your Money Might Kill You
If you're working several jobs or long hours to rake in more money, you could be putting yourself at risk of having a heart attack or stroke. A study published in The Lancet medical journal found that people who work 55 or more hours per week have a 13 percent greater chance of a heart attack and 33 percent greater chance of a stroke.
Even if you don't cut your life short by working all of the time to make as much money as possible, you might miss out on actually living your life. Be aware that you might not physically be able to do some of the things you can do now by the time you retire — even if you plan to retire early.
"By putting all that pressure on yourself now, you're increasing the chances that your freedom will be less free later on due to physical constraints," said Nisall. You shouldn't spend all of your time working in the hopes that you'll be able to relax and enjoy your money later in life.
"Nothing is guaranteed," he added. "Tomorrow is not guaranteed."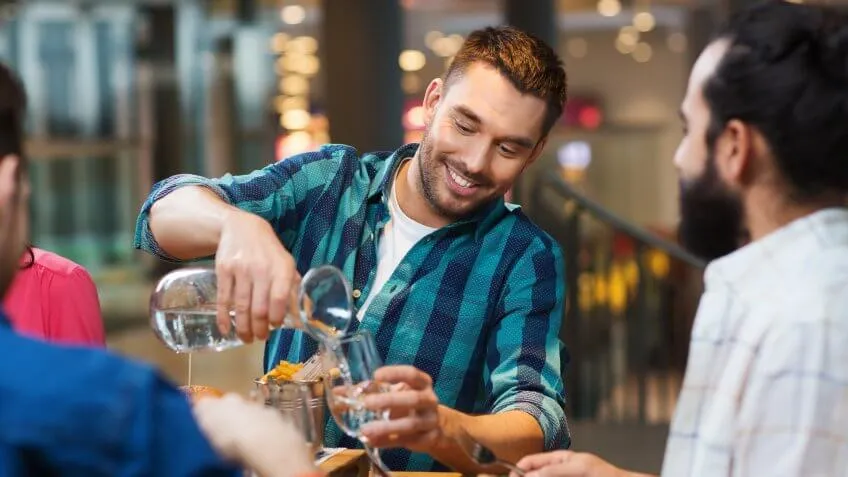 Syda Productions / Shutterstock.com
Being Too Cheap Can Kill Your Reputation
It's one thing to be a sensible spender among spendthrifts, Nisall said. But if you're constantly pinching pennies and obsessing about money, people might think you are a cheapskate.
Nisall said that his parents had a friend who was so tight with his money he didn't want to shell out for high-speed internet even though it meant he couldn't use Skype to connect with a grandchild who lived far away. "It turns people off when your obsession is that extreme," he said.
Related: Signs You're Actually a Cheapskate
People might not want to hang out with you if you're always looking for freebies, never want to pay full price or go to extremes to save a buck, he said. Your reputation and social life could suffer as a result.
However, you don't have to face a life of social isolation if you have to watch your spending. Creative strategies can help you avoid feeling left out — even if you're always the broke friend.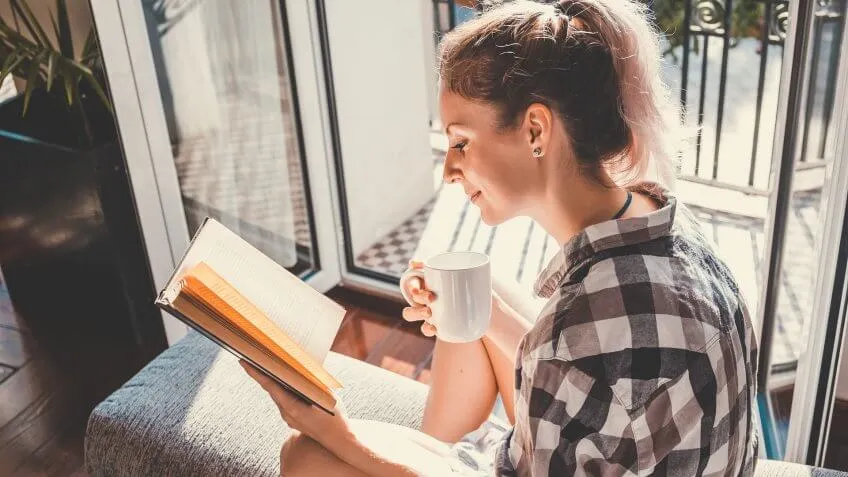 Vadim Georgiev / Shutterstock.com
Extreme Frugality Could Take the Joy Out of Life
If you take frugality or an obsession with saving money to the extreme, you won't be able to enjoy the things life has to offer, Freedman said.
"That's why we work: to pay for extras as well as essentials," she said. Freedman said she used to deny herself just about every luxury. But she realized that giving up little luxuries is a mistake.
"When I was a broke midlife college student, I'd scrape $10 out of my budget to get a ticket to the Seattle Symphony," Freedman said. "Sure, it would have been nice to put that $10 toward my divorce-related debt — but how wonderful it was to hear live classical music. Totally worth it. If I'd been extremely frugal instead of just really darned frugal, I would have missed out on a life-affirming experience."
If you feel physical anxiety about spending as Freedman once did, she suggested checking your library for a copy of "Mind Over Money: Overcoming the Money Disorders That Threaten Our Financial Health" or "Emotional Currency: A Woman's Guide to Building a Healthy Relationship With Money."
"If books don't help, I respectfully suggest you get some therapy for this," she said. "Worrying over every purchase is no way to live."
Find Out: What's Your Money Personality?