10 Luxury Cars That Depreciate the Fastest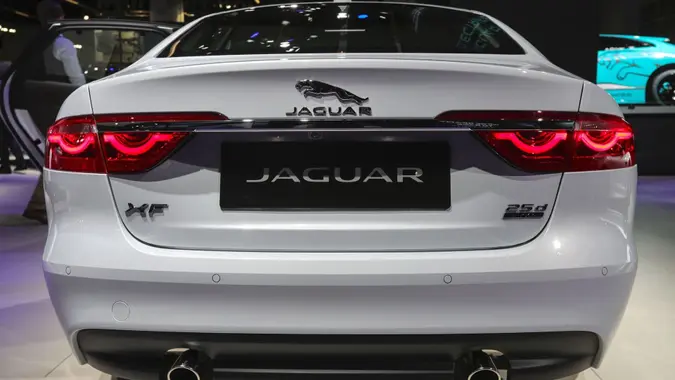 Armando Babani/EPA-EFE/Shutterstock / Armando Babani/EPA-EFE/Shutterstock
Everyone knows that cars can lose a large portion of their value the moment you drive them off the lot. While some types of vehicles hold substantial value — fuel-efficient hybrids, small and midsize cars, small SUVs, some popular jeeps and trucks — high-end luxury cars typically depreciate the most, according to auto experts.
That's unfortunate for new buyers looking to resell down the line, but great news for luxury hunters, who are more than happy to purchase a refined ride for a bargain, even if the model is years old.
"Just as higher gas prices increase demand for fuel-efficient vehicles, they also decrease demand for full-size SUVs like the extra-large Cadillac Escalade ESV and Lincoln Navigator," said Karl Brauer, executive analyst for iSeeCars.
According to Kelley Blue Book, the average used car price for July was $27,028, a 0.5% drop from June and a 4.1% decrease from July 2022. While cars have been retaining more value lately, there's no pre-determined rate at which a vehicle will depreciate, However, many cars will lose up to 20% of their value within the first year and about 15% more per year until the four-or five-year mark, per Progressive.
Billing itself as "The trusted resource for money, car and lifestyle enthusiasts striving to get 1% better every single damn day!," Ideal Media has done a deep internet scour to come up with a list of the 10 luxury cars they found to have depreciated the quickest.
While this list shouldn't be relied on for average used car pricing, it is a good selection of the common brands that depreciate quickly when compared to others — and a great sample of what is out there if you're willing to look hard enough.
Make Your Money Work for You
Here are the luxury cars that Ideal Media found have depreciated the fastest, including one model that was found selling at a whopping 96% less than its original manufacturer's recommended retail price (MSRP).
10. Audi A7 3.0T
MSRP: $59,250.
Now: $11,600.
Depreciation: 80%.
9. Hyundai Genesis 5.0 R-Spec
MSRP: $46,675.
Now: $8,480.
Depreciation: 81%.
8. Lexus LS460
MSRP: $61,000.
Now: $9,901.
Depreciation: 83%.
7. Maserati Ghibli S Q4
MSRP: $80,000.
Now: $10,950.
Depreciation: 86%.
6. Porsche Cayenne Turbo
MSRP: $88,900.
Now: $10,700.
Depreciation: 88%.
5. Mercedes E55 AMG
MSRP: $78,550.
Now: $9,000.
Depreciation: 88%.
4. Lexus GS450H
MSRP: $55,800.
Now: $5,977.
Depreciation: 89%.
3. Jaguar XF
MSRP: $54,000.
Now: $5,795.
Depreciation: 89%.
2. Mercedes S550
MSRP: $89,000.
Now: $8,300.
Depreciation: 90%.
1. Volkswagen Phaeton
MSRP: $101,300.
Now: $4,400.
Depreciation: 96%.
More From GOBankingRates