8 American Electric Vehicles You Should Consider Buying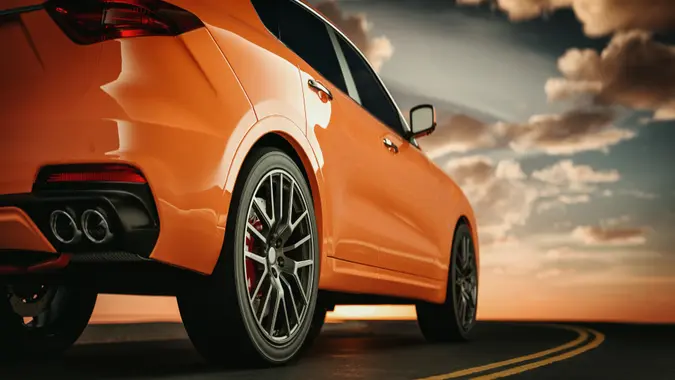 phaisarn2517 / iStock/Getty Images
Electric vehicles are taking the auto world by storm, and American manufacturers are at the forefront of this revolution. If you're thinking about purchasing an electric vehicle, here are some top American-made options to consider.
1. Tesla Model 3
Tesla has become synonymous with electric cars, and the Model 3 is a big reason why. It's stylish, high-tech, and has an impressive range. The Model 3 can go up to 333 miles on a single charge, depending on the model. Plus, it offers a smooth ride and has advanced self-driving capabilities.
2. Ford Mustang Mach-E
Ford's foray into the EV market is a hit with the Mustang Mach-E. This SUV combines the classic Mustang's spirit with the benefits of electric power. It has a range of up to 312 miles and comes with an all-wheel-drive option. The Mach-E also boasts a spacious interior and advanced tech features.
3. Chevrolet Bolt EV
The Chevy Bolt is a great option for those looking for a more affordable EV. It's a compact car with a surprisingly spacious interior. The Bolt offers a range of about 259 miles, which is excellent for city driving and short trips.
4. Rivian R1T
Rivian, a new player in the EV market, has made a splash with the R1T, an all-electric pickup truck. It's perfect for adventure seekers, with a range of up to 410 miles and impressive off-road capabilities. The R1T also features a unique gear tunnel for extra storage.
Make Your Money Work for You
5. Lucid Air
While on the pricier side, the Lucid Air is a luxury sedan that competes with high-end gas-powered cars. It offers a range of up to 516 miles, which is currently unmatched by any other EV. The Lucid Air also features a sleek design and a spacious, high-tech interior.
6. GMC Hummer EV
The iconic Hummer is back, but this time as an electric vehicle. The GMC Hummer EV is a powerful, all-electric truck with up to 1,000 horsepower. It's designed for both off-road and city driving, with a range of about 311 miles.
7. Cadillac LYRIQ
This all-electric SUV blends Cadillac's trademark elegance with cutting-edge technology. The LYRIQ offers a range of over 300 miles on a single charge, making it a practical choice for both daily commutes and longer journeys. Its design is striking, with a bold exterior and a spacious, high-tech interior that includes a massive 33-inch LED display. The LYRIQ also features advanced driving assistance technologies.
8. Karma Revero GT
This sleek and stylish sedan is not just about good looks; it offers a unique plug-in hybrid experience, combining electric power with a gasoline engine for extended range. The Revero GT can travel up to 80 miles on electric power alone, and its total range with the gasoline engine is about 360 miles. It's known for its luxurious interior, smooth ride, and impressive acceleration. The Revero GT is a great choice for those who want the benefits of an electric vehicle without worrying about charging stations on longer trips.
The Bottom Line
These American-made EVs show how diverse and innovative the electric car market has become. From luxury sedans to rugged trucks, there's an electric vehicle for every lifestyle. As the world moves toward greener technology, these EVs are not only good for the environment but also packed with advanced features that make driving more enjoyable and convenient.  
Make Your Money Work for You
Editor's note: This article was produced via automated technology and then fine-tuned and verified for accuracy by a member of GOBankingRates' editorial team.
More From GOBankingRates