5 Best Chevrolet Cars That Start at $40,000 and Up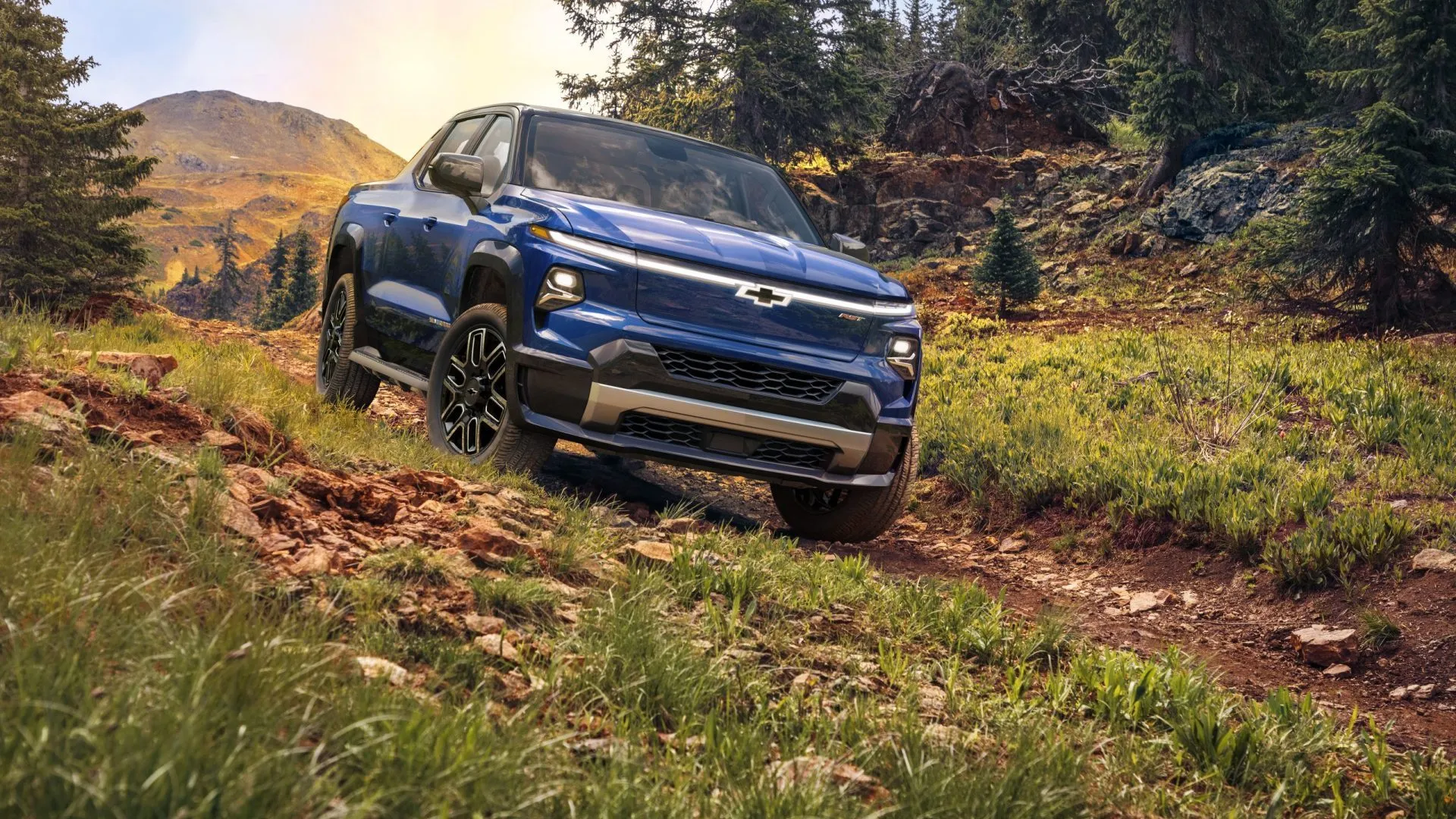 The Chevy Spark starts at $13,600, making it one of the last sub-$15,000 cars on the road. You can get a brand new Camaro or Colorado pickup for around $25,000 each. According to Cars.com, the Bolt EV and EUV are the most affordable electric vehicles on the market.
There's no doubt that Chevy is still known for value, but if you've got a little more cash to spend on your next dream vehicle, make no mistake — there's a bowtie with your name on it.
While it shines at the entry level, the Chevrolet nameplate matures with price, and if you have a budget above $50,000, Chevy has an exciting array of trucks, SUVs, EVs and truly some of the finest performance cars that money can buy.
Just as the brand offers value to its more budget-minded shoppers, Chevy also delivers a lot of bang for the bigger bucks.
If you're a high earner in the market for some new wheels, try these models on for size.
2024 Silverado EV
You can't buy the first ever fully electric Silverado just yet, but you can reserve one for when they go on sale in 2023. The starting MSRP is estimated at $39,900, but Chevy's site states, "Future variations will offer a range of MSRPs, from around $50,000 to $60,000, $70,000, $80,000," depending on range and features.
It's not cheap, but if you can swing it, it's sure to convert even the truest ICE diehards. 
The truck's sleek and futuristic body conceals some impressive specs, including a 400-mile range, more than 660 horsepower, 780 pound-feet of torque and sub-4.5-second zero to 60 mph acceleration.
Some of the coolest features are a trunk in the front where the engine isn't, a panoramic fixed-glass roof and a midgate design that lets you fold down the barrier between the cab and the bed.
Make Your Money Work for You
2023 Corvette Stingray
The fact that the 2023 'Vette is not available in stick is something approaching a tragedy, but beyond the lack of a manual transmission, it's close to flawless — especially considering its $64,200 starting MSRP. Car and Driver gives it a 10 out of 10 and hails it as being essentially the most affordable exotic supercar on the market.
The new model year celebrates the 70th anniversary of the vehicle known as "America's sports car," and the current iteration does its legacy justice and then some. The most potent Stingray in history, the engine is now behind the driver where it belongs — and what an engine it is. Available as a coupe and a convertible, Chevy's mid-engine marvel delivers 495 horses and a 194-mph top speed that starts with a sub-3-second zero to 60 mph launch. Even so, Car and Driver says it delivers a ride that's smooth enough for cross-country touring.
2022 Suburban
If big and strong is your thing, you won't do better than the Suburban — just make sure you have plenty of money left over for gas. With a 28-gallon fuel tank and 17 combined mpg, the $54,700 starting MSRP is only the intro to the massive Suburban's ownership costs.
But if you have the means for $120 fill-ups, consider that all that gas is powering a 420-horsepower 6.2-liter V8. With a history dating back to 1935, the Suburban has the cargo space of a van, the towing capacity of a pickup and the comfort of an SUV.
With the '23 due out by fall, it will soon be a great time to buy a 2022, and it's been an impressive model year. With nearly 145 cubic feet of cargo space, the Suburban's sheer enormity belies its famously nimble handling.
Make Your Money Work for You
2009 Corvette ZR1
You can buy a modestly driven '09 Corvette ZR1 in the mid-$70,000s, but low-mileage finds run into the $90,000s. According to Car and Driver, it cost $105,000 new at the time.
It would be easy to fall in love with any ZR1 from the last decade or so, but 2009 witnessed the debut of the C6 generation, which changed the performance vehicle landscape forever.
The super-'Vette known as the Blue Devil used a supercharged 6.2-liter V8 engine with afterburners to drum up 638 horsepower. According to Parkway Chevrolet, it is the most powerful production car that GM has ever produced and sold to consumers.
2019 Camaro ZL1
If the Corvette ZR1 somehow comes up short, and you've got roughly the same amount of cash, consider history's most powerful production Camaro.
The Camaro ZL1 produces 650 horsepower and 650 pound-feet of torque.
Not only did it rival the Ford Mustang Shelby GT350 and Dodge Challenger SRT Hellcat, but publications like Car and Driver argue that it actually outclassed them.
More From GOBankingRates
Photo Disclaimer: Please note photos are for representational purposes only and may not reflect the exact make and model listed.