10 Best Tips for Cheap Car Rental Deals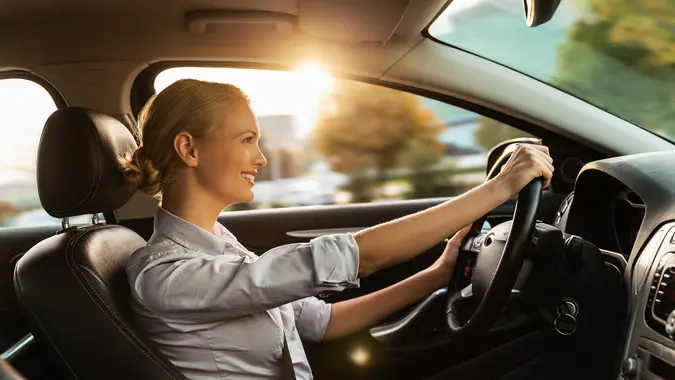 Geber86 / Getty Images
The internet offers so much information for finding the best car rental deals that it can be overwhelming. What's the best site for car rental deals? The answer is that there isn't just one.
Rental car rates vary — often significantly — from one day to the next, and sometimes you'll find better offers and discounts after you've booked your vehicle. The way to find the best deal is by comparing information from different sites and monitoring your booking until the day of your trip.
You might have to rebook to ensure you get the best rate. Understand your car rental contract so that your cheap rate isn't compromised and to ensure it doesn't include services you don't need. Use these 10 pointers to get the best rate on a rental car so you can spend less on one of the biggest traveling expenses.
10 Tips for Saving Money on Rental Cars
Depending on your needs and the current market conditions, yesterday's hot tip might not work today. To find the discount car rental that works best for your travel needs, always use current information to avoid making a road-trip mistake. Use these tips for guidance on how to save money on a car rental:
1. Aggregate, but Continue to Investigate
Searching for the best car rental deals is easy if you use aggregator sites like Priceline and Kayak, but don't stop there. After you find out what the aggregator site offerings are from car rental companies, call the companies directly to find out if you can get a better rate — you might get the car for even less.
Make Your Money Work for You
2. Don't Use Airport Car Rentals
Car rental companies operating in airport terminals pay concession fees and taxes to the airport, which are factored into the rental car rates and which drive up the price. You won't always save money on a car rental by using the company's off-site location, but you might. In addition, off-site car rental companies typically provide free shuttles to the airport if it's nearby.
3. Look for Coupons and Discount Codes
You can use car rental coupons and car rental discount codes can to get a better rental car rate. Some sites, like Brad's Deals, offer a variety coupons and codes from various car rental companies.
Go directly to the car rental companies' websites, too, to see what coupons and codes the companies are offering. For example, Budget's site posts several offers that not only include 25 percent savings, but also offer perks like a free upgrade or an extra day at the weekend rate.
Check Out These Sites for the Best Online Coupons
4. Monitor Your Booking
Once you've booked the best car rental deal you can find, ensure it stays the best. Because car rental prices fluctuate constantly, a better deal might come along for the same rental you booked.
To monitor your rental, use AutoSlash, a site that monitors rental car bookings and looks for a better rate up to the date of your trip. When you list your booking with AutoSlash, it will continuously search for new coupons, discount codes or price drops after you book.
If AutoSlash finds a better rate, it will rebook your car rental for you at the new rate. Bonus: The site provides this service for free.
Make Your Money Work for You
5. Understand Your Auto Insurance Options
The quickest way to compromise your cheap car rental booking rate is to sign for the car rental company's insurance coverage. Car rental companies' insurance rates will significantly inflate your daily rental charges.
Avoid taking the insurance from the rental company unless you have no other option for coverage. Your best option is your own auto insurance policy. Check with your current auto insurer — most policies cover your use of a rental car.
Take proof of insurance with you when you pick up your rental car. If you don't have your own auto insurance, look for an insurer that offers a stand-alone rental car policy, like InsureMyRentalCar.com.
In addition, the credit card you use to rent a car might offer some insurance benefits. The benefits will likely be limited to covering the rental car for loss or damage. In other words, if you're deemed at fault for an accident, your credit card rental car insurance probably won't cover your liability for property or medical damages.  
Find Out: Where to Get the Best Cheap Car Insurance
6. Check With a Car Rental Broker
Compare Car Rent is a website that lists domestic and international car rental brokers. Brokers can provide you with cheaper rates because they rent in bulk from car rental companies and can negotiate lower rates.
7. Decide Whether to Prepay
Cheap car rentals are easy to find if you're willing to pay up front. If your travel plans are firm and the prepay rate is much better than other discount rates you find, this might be the best way to go. Just know that you're giving up the opportunity to change your booking if a better deal comes along.
Make Your Money Work for You
8. Pump Your Own Gas
Put your own gas in your rental car before you turn it in to avoid surprise charges. At the rental car counter, you'll be provided options for handling the gas issue. One is to return it on empty and have the company fill it up, which will almost always be more expensive than if you fill it before you return it. Before you go on your trip, check a site like GasBuddy to find gas stations — and prices — near the rental car location.
9. Use the Sharing Economy
Consider using Turo, a car rental membership program that connects people who want to rent a car with car owners willing to rent their cars. If you choose this route, you can expect lower costs than you'd find at a traditional rental company. It's important that you plan ahead — you must activate a membership — and understand exactly what responsibilities you'll be taking on.
10. Research Cheaper Alternatives
If you need a car only for a short time — a matter of hours as opposed to a whole day — a car-sharing service could be an option. Zipcar and Enterprise CarShare offer car rentals on an hourly basis. To use these services you need a membership — and you will have to choose from a variety of car plans and rates that depend on how you are going to use the vehicle.