Looking To Buy a Car? These Models Have the Most for Your Money in August 2023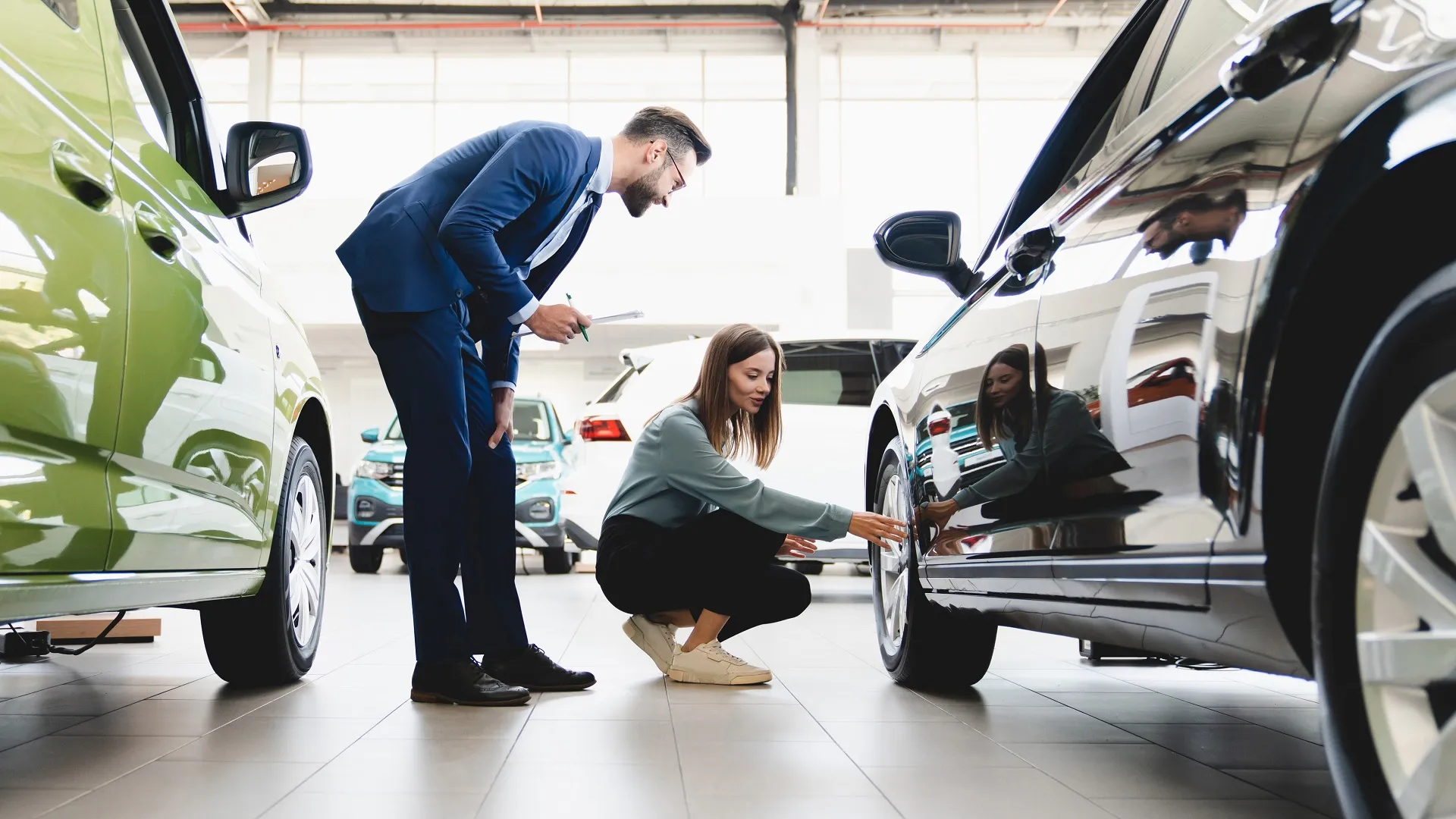 The good news: Although car prices have surged dramatically over the past two years, the average transaction price for a new vehicle dipped for the first time in nearly two years in March 2023 to $48,008. Prices have dropped slightly from January to June and expectations are that this trend will continue.
The bad news: The average price Americans paid for a new vehicle in June 2023 was 1.6% higher than one year ago. Although this is the smallest year-over-year price increase since the start of the pandemic, new vehicle prices are still over $48,000 and increasingly out of reach for the average American car buyer.
If you're on the hunt for a new car, it's essential you look for the best deal you can find. Keep in mind that deals vary from region to region, so it's best to visit a car manufacturer's website or dealership in person to see what's on offer this month and what deals have expired. While not necessarily the cheapest cars available, here is a list of six models that might give you the biggest bang for your buck in August 2023.
2023 Hyundai Ioniq 5
MSRP: $41,450
Recent Offers: 0.99% APR financing for 48 months
Let's mix things up and start with an EV. The Hyundai Ioniq 5 is a fast-charging SUV with a notable driving range (range of 220 miles on a single full charge). It was among the first EVs to earn a place on the Car and Driver 10 Best Trucks and SUVs list and was named Kelley Blue Book's (KBB) Best New Model of 2023 and Electric Vehicle Best Buy 2023. Coming in at least $10K under the average price for an EV, the great tech, equipment and warranties included make this a great car to consider, regardless of current offers.
Make Your Money Work for You
2023 Nissan Altima
MSRP: $26,850
Recent Offers: $3,094 down and $294/month for 36 months
Although Consumer Reports has concerns about its driving experience, handling ability and acceleration, the Altima is a well-rounded midsized sedan that comes with standard features such as lane-departure warning, rear parking sensors and blind-spot monitoring with rear cross-traffic alert. It might not stand out in a crowd, but the Altima is a good family car choice if you prize a big cabin and mega fuel economy.
2023 Honda Accord
MSRP: $27,295
Recent Offers: 3.9% APR financing for 48 months; $3,399 down and $319/month for 36 months
There's a reason the Accord is one of the most popular car models, year-in, year-out. Known for its reliability and safety features, the Accord also offers "next-generation technology, such as an intuitive infotainment system, a 10.2-inch digital instrument cluster, and a sophisticated lane-keeping assist function," according to Kelley Blue Book. This model comes with automatic crash notification and stolen vehicle tracking as part of the standard HondaLink app.
2023 Hyundai Sonata
MSRP: $25,450
Recent Offers: 3.29% APR financing for 48 months
With a fuel-efficient 2.5-liter engine and style to boot, the Sonata over-delivers in key areas for a midsize sedan, per Edmunds. The sporty N Line model is fun to drive, with impressive upgrades, including an 8-speed dual-clutch transmission with paddle shifters and a turbo engine that produces almost 300 hp, according to Autotrader.
2023 Kia Forte
MSRP: $19,690
Recent Offers: 2.9% APR for financing 48 months; $2,799 down and $229/month for 36 months
The Kia Forte is equipped with 4-cylinder engine power that delivers almost 40 mpg on the highway, per KBB. With Kia Drive Wise, featuring a suite of advanced driving assistance aids (like lane-keeping assist and automatic emergency braking), and a price tag right around $20,000, the Forte is a good looking and good performing compact.
Make Your Money Work for You
2023 Mazda3 Hatchback
MSRP: $23,550
Recent Offers: 2.9% APR financing for 36 months
As J.D. Power noted, all Mazda3 cars offer good bang for the buck, and the Mazda3 hatchback is "Easy on the eyes and pleasing to drive." Eight inches shorter than the sedan, the hatchback offers a clean design with nearly 50% more cargo capacity. Mazda has a broad line of seven hatchback trims over a base price range of $23,550 to $36,365, depending on what performance and cosmetic upgrades you choose.
Photo Disclaimer: Please note some photos are for illustrative purposes only and might not feature exact models, base models or the cars' specific trim levels. As a result, some of the cars in the photos might have different MSRPs than the ones listed in this article.
More From GOBankingRates

BEFORE YOU GO
See Today's Best
Banking Offers