6 Car Extras Worth Paying For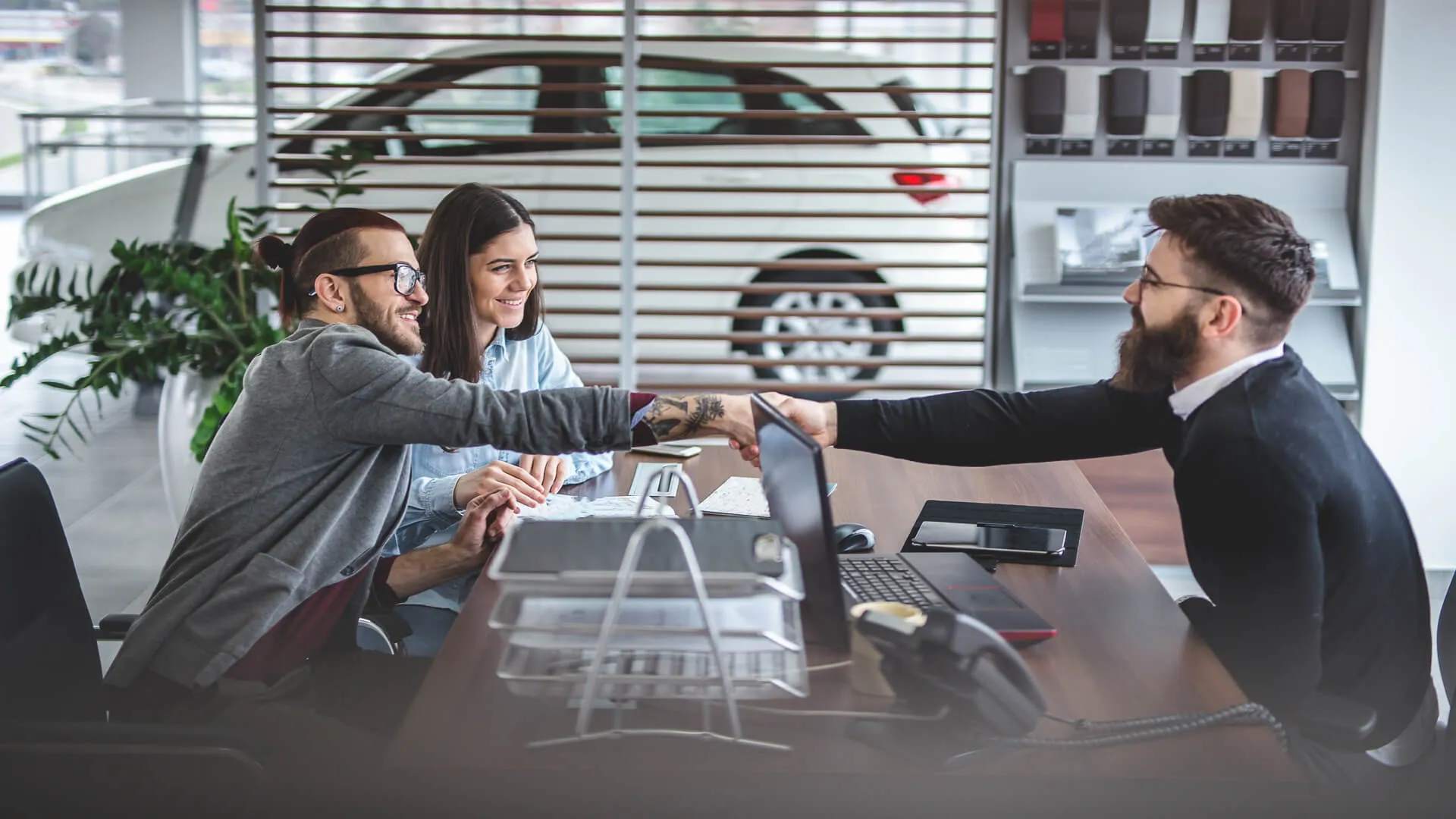 Whether you're buying new or used, the name of the game at the car dealership is to drive off with the perfect car without getting taken for a ride yourself. Everyone wants to get the best deal possible and everyone expects the dealer to try to tack on unnecessary upcharges, but some add-ons might be worth your while.
"Many people are wary of incurring extra charges when purchasing a car at a dealership," said Joe Giranda, director of sales and marketing for CFR Classic, which specializes in international vehicle shipping. "However, some of these add-ons can be well worth the relatively small price. Oftentimes, getting these things along with the car will cost much less than getting them individually. So, if you're going to need them down the road anyway, you might as well have them from the start."
If you're in the market for a new set of wheels, hear your dealer out when it comes time to discuss the following extras.
Tire Protection
Your tires fall outside of your car's standard warranty and are covered by the tire manufacturer, usually for 36,000 miles, according to Vehicle Freak. That means supplementary tire warranties aren't needed — provided that you're the car's first owner.
"If you purchase a new car, you likely won't need to worry about getting new tires for quite some time," Giranda said. "However, if you purchase a used car, tire protection can be a good idea. This will help ensure that you don't have to replace your tires prematurely."
Windshield Protection
According to ExtendedAutoWarranty, windshields are generally considered to be "wear items" — like brake pads, seat belts and tires — and therefore aren't typically covered even under comprehensive warranties. A protective transparent windshield film can go a long way in preventing the need for that kind of coverage in the first place.
"This is an extra that you may not have thought of, but it can be very useful," Giranda said. "If you live in an area with a lot of bugs or other flying debris, this can help keep your windshield clean and free of cracks."
Make Your Money Work for You
Ceramic Paint Coating
Ceramic paint coating creates a rock-hard transparent film that prevents chips and repels water. For many drivers, it's an investment that can pay for itself in the long run.
"One of the best products to purchase when buying a new vehicle is paint protection," said automotive expert Lauren Fix of Car Coach Reports. "Paint protection is a ceramic coating that protects your paint and adds to resale value. This is good for most vehicle purchases — the daily driver or a weekend toy can benefit by keeping the color bright and shiny. In addition, it protects the paint from sun damage, acid rain, insect stains, road debris and other road damage."
Fix added that paint protection film is particularly important for high-value cars and for anyone who plans to keep their vehicle for a long time.
"It does increase resale value and your paint's life," she said.
A Sunroof
Many vehicles offer the option of sunroofs; but, aside from the upcharge, there's a common belief that sunroofs cost you headroom and that eventually you'll have to deal with leaks. Neither of those things is necessarily true; and, on top of the obvious upgrade in ambiance, sunroofs let you enjoy fresh air at high speeds without having the windows down.
Upgraded Speakers
Factory speakers generally leave a lot to be desired. You can install aftermarket speakers yourself; but, even if you have the time and the skill to do so, there's no guarantee you'll get it right. While DIY jobs don't necessarily void your warranty, they don't come with one either. Dealership audio upgrades, on the other hand, are warrantied.
"These days, many cars come with built-in stereos that are not very powerful," said Timur Gizzatov, CEO of Gleam Works Detailing. "Adding an upgraded stereo will give you better sound quality and make it easier to listen to music or audiobooks."
Make Your Money Work for You
Rustproofing (Depending on Where You Live)
This one probably isn't worth the expense for everyone; but, if snow, sand, salt and ice are a fact of life in the coldest months where you live, dealer rustproofing might save you a lot of money in the long run.
"If you live in an area that's prone to harsh winters and road chemicals and find yourself parking outdoors in these conditions, adding rustproofing directly at the time of your new car purchase might be a worthwhile investment," said Richard Reina, product training director at CARiD.com. "And it'll save you the potential hassle of scheduling this service when winter starts and shops are busier."
More From GOBankingRates