Do We Actually Need Car Dealerships? The Future of Auto Buying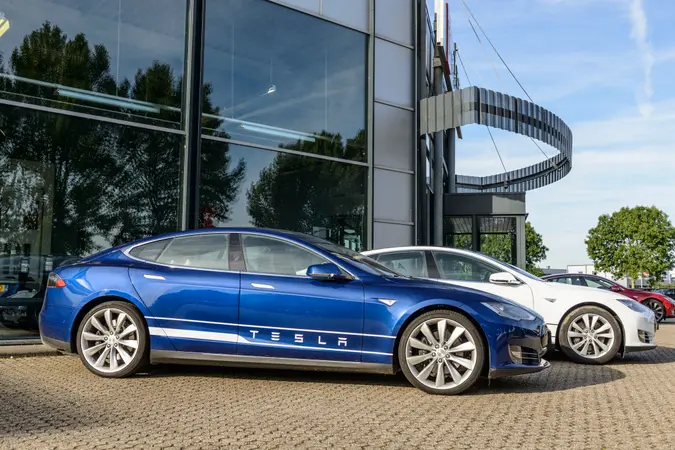 Sjo / Getty Images
The traditional model of buying a car involves visiting a dealership, test-driving various models, negotiating prices, and then finally closing the deal.
However, with the rise of online shopping and the global pandemic forcing people to stay at home, the way we buy cars is changing rapidly. This brings up the question: Do we actually need car dealerships?
The Rise of Online Car Sales
Since the pandemic, the car market has accelerated the shift towards online car buying. With social distancing measures in place and many dealerships closed or operating with limited capacity, online sales became a more attractive option for many consumers.
Carvana, an online used car retailer, saw a 43% increase in sales in 2020. Tesla, which sells its cars directly to consumers online, has also seen tremendous growth. In the first quarter of 2021, Tesla delivered nearly 185,000 vehicles, a new record for the company.
Today, according to PR Newswire, "38% of current car shoppers expect to complete the entire buying process online." And IMARC Group expects the, "market to reach US$ 563.8 Billion by 2028."
The Benefits of Online Car Buying
There are several benefits to buying a car online:
Convenience: You can browse cars, compare prices, and even complete the purchase from the comfort of your own home.
No Pressure: There is no pressure from salespeople to make a decision on the spot.
Transparency: Prices are often more transparent online, and it is easier to compare prices from different sellers.
Wide Selection: You have access to a wider selection of cars than you would at a single dealership.
Make Your Money Work for You
The Role of Dealerships in the Future
While online car sales are on the rise, there is still a role for dealerships in the future of auto buying. Many consumers still prefer to test-drive a car before buying it, and dealerships also provide important services such as maintenance and repairs.
However, the role of dealerships may change. They may become more like showrooms, where customers can test-drive cars and then complete the purchase online. Some dealerships are also offering virtual test drives and home deliveries to adapt to the changing landscape.
The way we buy cars is changing rapidly, and the rise of online car sales is challenging the traditional dealership model. However, there is still a role for dealerships in the future of auto buying, although it may be different than it is today. With the convenience, transparency, and wide selection offered by online car buying, it is likely that more and more consumers will opt to buy their cars online in the future.
Make Your Money Work for You
Editor's note: This article was produced via automated technology and then fine-tuned and verified for accuracy by a member of GOBankingRates' editorial team.
More From GOBankingRates