5 Best EVs for Road Trips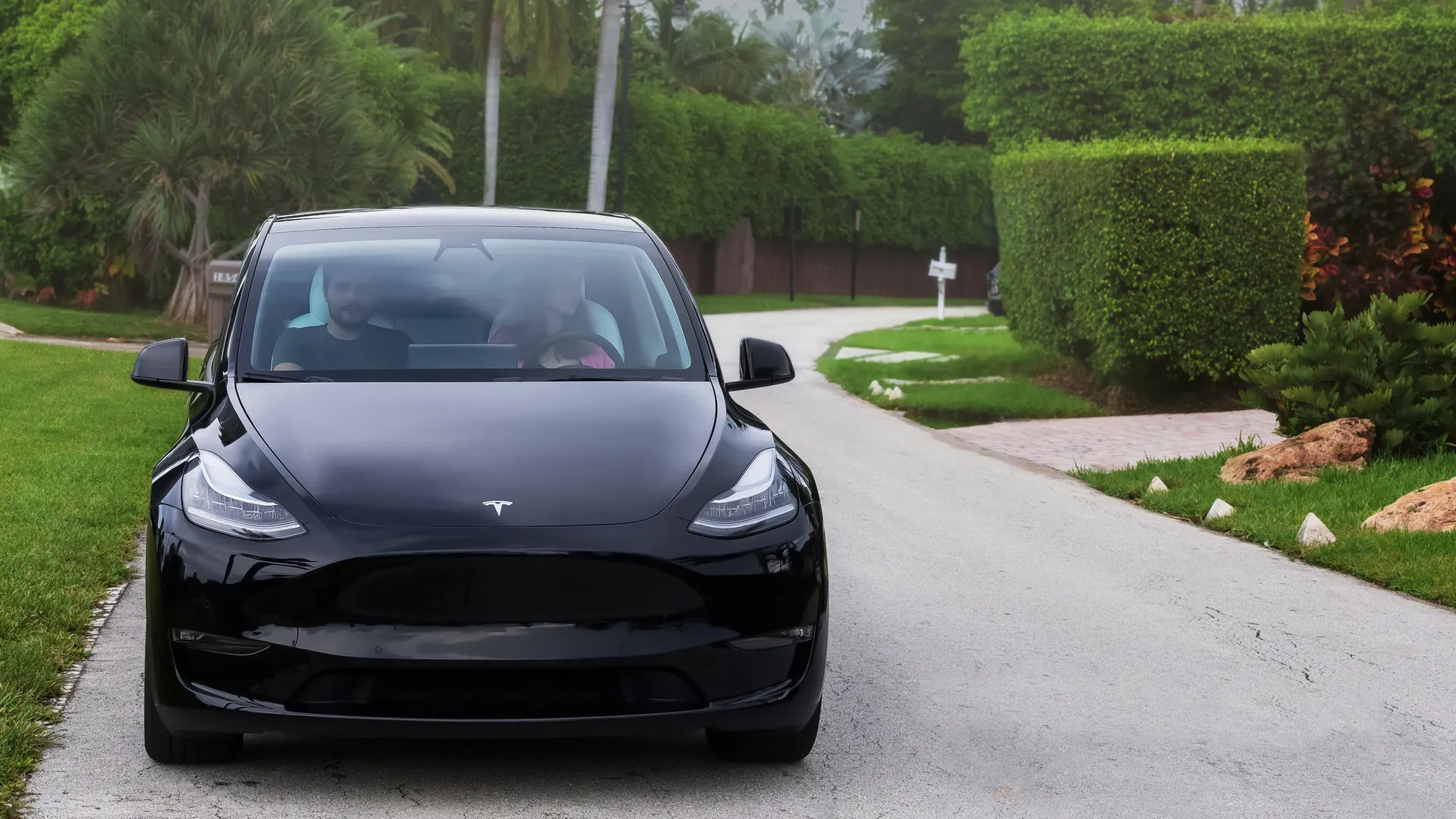 If you're planning your first road trip in an EV, you're probably psyched about not only all the places you'll see, but also about how much money you'll save from not buying gas.
It's notoriously difficult to estimate the cost of charging an EV because variables like where, when and how you charge can cause dramatic price swings. According to a study by ReviewGeek, the average cost to charge at home is $0.14 per kWh and the price to power up at a charging station on the road is nearly twice as high at $0.27 per kWh.
Using those figures, and presuming a 3,000-mile cross-country trip from New York to San Francisco, GOBankingRates identified 5 of the best electric vehicles for long drives in terms of dollars spent to keep your EV rolling. The ranking assumes that savvy road trippers would plug in at home for the initial charge to save cash and re-up at charging stations on the road as needed. The list includes the best options from a variety of price ranges.
For context, the average ICE vehicle now gets 25.7 mpg, according to the Department of Energy, meaning that a 3,000-mile journey would burn about 116.73 gallons of gas. AAA reports that the national average cost per gallon is currently $3.68, which means the trip would cost $429.57 if you hit the road in a gas-powered vehicle.
1. BMW iX xDrive50
Fuel Economy:

Total charging cost: $264.32
BMW's iX xDrive50 is a luxurious midsize SUV with a range of 324 miles delivered by a 111.5 kWh battery. It starts at $84,100.
At a cost of $0.14 per kWh, the initial pre-trip charge at home would cost $15.61. The remaining 2,676 miles would require 8.26 charges on the road. At an average cost of $0.27 per kWh each, every trip to the charging station would cost $30.11 for a total of $248.71.
2. Tesla Model S
Fuel Economy:
Total charging cost: $203
The Tesla Model S starts at $104,990 and has a range of 375 miles, although the Plaid edition goes farther for about $30,000 more.
Its 100 kWh battery would cost $14 to charge during the initial pre-trip plug-in at home. The remaining 2,625 miles of the journey would require exactly seven visits to charging stations at a cost of $27 each for a total of $189.
Make Your Money Work for You
3. 2023 Chevy Bolt
Fuel Economy:
Total charging cost: $194.78
The Chevy Bolt is known as one of the best-value EVs on the market. The 2023 model starts at $25,600 and has a range of 259 miles. A 65 kWh battery powers the Bolt, so the initial at-home charge would cost $9.10 and shave 259 miles off the tip. The remaining 2,741 miles would require 10.58 charges on the road at $17.55 each for a total of $185.68 for the remainder of the journey.
4. Kia EV6 Win
Fuel Economy:
Total charging cost: $192.25
Starting at $47,500, the Kia EV6 Wind has a 77.4 kWh battery with a range of 310 miles. It's the second trim package in a five-trim lineup of sleek, angular crossovers.
The initial charge at home would cost $10.84 and knock the trip down to 2,690 miles. That distance would require 8.68 visits to charging stations on the road at a cost of $20.90 each for a total of $181.41.
5. Lucid Air Dream Edition Range
Fuel Economy:
Total charging cost: $168.49
The all-new Lucid Air Dream Edition gets 520 miles on a single charge — the longest range of any EV currently on the market. That's the Range version, which boasts 933 horsepower. There's also the Performance version, which knocks down the range to 471 miles in exchange for an incredible 1,111 horses. The starting MSRP is $170,500.
With a 118 kWh battery, the initial at-home charge would cost $16.52 and knock the remainder of the 3,000-mile journey down to 2,480 miles. That leaves 4.77 charges on the road to make it to San Francisco, each of which would cost $31.86 for a total of $151.97.
More From GOBankingRates
Lia Sestric contributed to the reporting of this article.