If You Drove These 5 Hybrids, You'd Cover the US for Less Than $700
Life is a highway, and you can ride it in one of these hybrids.
Jim Fets Photography / Chevrolet
Taking a cross-country road trip can be fun — and more cost-effective, especially if you drive a hybrid car. Unlike conventional cars, a hybrid gets fuel from gasoline and electricity, making it easier on your wallet and fuel economy. Plus, with oil prices remaining lower than in past years, now might be a good time to plan a road trip.
GOBankingRates calculated what it would cost to drive across the continental U.S. with five different hybrid vehicles. To calculate costs, the road trip used was 12,290 miles, which spanned most major cities nationwide, using the national average gas price of $2.57 and the miles per gallon or equivalent (MPGe) for hybrids. As a baseline comparison, the Toyota Camry — the most popular car in the U.S. currently — gets 33 highway miles and would cost $957.13 for the same road trip.
Find out which car would be the best fit for you while you take to the highway for your great American road trip.
1/5
Dewhurst Photography / Toyota Motor Sales, U.S.A.
1. Toyota Prius Prime
Fuel Economy:

Electric: 133 MPGe
Gas: 54 MPG
Cross-Country Trip Cost: $237.48
Vehicle Starting Price: $27,100
Considered one of the best hybrid cars, the Toyota Prius Prime offers drivers the flexibility to take a cross-country road trip without worrying about the charge-up range. The vehicle can drive 22.5 miles on electric power when fully charged. Once met, it operates as a normal hybrid using its gasoline engine in combination with a battery-powered electric motor.
A major bonus to this electric vehicle is there no need for an expensive built-in charging system at home. The battery recharges in five hours on standard 120-volt power, according to Consumer Reports. A downfall, however, would be less cargo space, and the vehicle's backseat only seats two people.
Know Before You Buy: The True Cost of Owning an Electric Vehicle
2. Kia Niro
Fuel Economy:
Cross-Country Trip Cost: $644.60
Vehicle Starting Price: $22,890
The Kia Niro is a hybrid SUV that's new to the market, with an enticingly low sticker price — it clocks in at less than most traditional SUVs, let alone its other hybrid counterparts. A major plus to this vehicle is its extra cargo space. However, the additional space makes it a heavier vehicle and therefore not as fuel efficient as other hybrids.
If you're looking for an exceptionally smooth ride, the Niro might not be your match, according to Consumer Reports. Furthermore, the braking is said to be just average.
3/5
©Hyundai Motor America
3. Hyundai Ioniq
Fuel Economy:
Electric: 136 MPGe
Gas: 59 MPG
Cross-Country Trip Cost: $232.24
Vehicle Starting Price: $22,200
The Hyundai Ioniq is a good contender to the Toyota Prius, matching its hatchback style and comparable in fuel economy, according to Consumer Reports. Another major bonus is that it's also one of the more affordable compact hybrid cars on the market.
Decent cargo room is one of the positives to this hybrid car, although rear visibility falls a bit short. Braking performance is also said to be poorer in comparison to other vehicles, with Consumer Reports considering it one of the worst in years.
4/5
©American Honda Motor Co., Inc.
4. Honda Accord Hybrid
Fuel Economy:
Cross-Country Trip Cost: $658.03
Vehicle Starting Price: $29,605
The 2017 Honda Accord Hybrid is still a good choice for fuel efficiency, even if it's not as outstanding as some of its counterparts. You'll have to consider that this is a larger car, creating more weight and power — and it comes with a larger sticker price as well. There's plenty of cargo space — giving you more room for your belongings in this ride.
As far as handling is concerned, drivers report that acceleration is quite good, according to Edmunds. However, the cruise control is not the best at maintaining or gaining speed.
5. Chevrolet Volt
Fuel Economy:
Electric: 106 MPGe
Gas: 42 MPG
Cross-Country Trip Cost: $297.97
Vehicle Starting Price: $33,220
Revamped in 2016, the Chevrolet Volt plug-in hybrid is quicker and quieter, according to Consumer Reports. The vehicle got an extended, 53-mile battery range and increased fuel efficiency. It accomplishes 54 mpg in combined city/highway driving after the battery is depleted and switches to gas and no longer requires premium fuel. It does, however, take 4.5 hours to recharge the car using a 240-volt connection.
While this car seems like a great plug-and-go option, there are a few glaring negatives: visibility and backseat comfort.
Up Next: 63 Cars You Can Own for Under $300 a Month
About the Author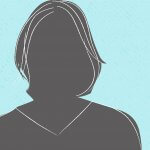 Lia Sestric is a Pittsburgh native and graduate from E.W. Scripps School of Journalism at Ohio University. Her bachelor's degree is in Broadcast News. She has written and produced television news stories in the Los Angeles area and Charleston, S.C. In 2012, Lia began to freelance write on the side about higher education and careers for Yahoo! Finance. Lia is now based in the Washington, D.C. area and continues to work on national and local writing contracts. Her work frequently appears on 
major sites like Yahoo, The Huffington Post, MSN, Entrepreneur, Business Insider, USA Today, in addition to GOBankingRates. 
You can follow her on Twitter @liasestric and Facebook @LSHWrites. Lia can be reached by email lia.sestric@gmail.com.