Elon Musk's Cybertruck is Ready to Roll — Here's How Much It Costs (and 5 Luxury Trucks That Are Cheaper)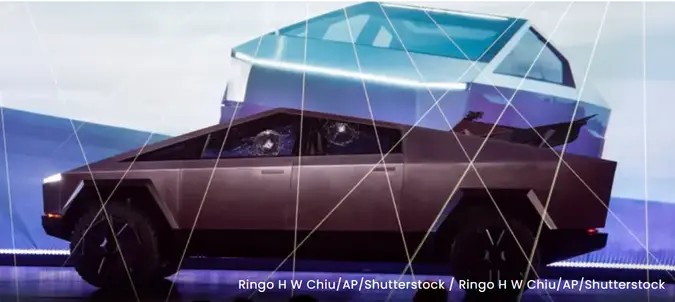 The buzz surrounding Tesla's Cybertruck has been electrifying since its memorable unveiling back in 2019. With a design that seems lifted straight out of a science fiction movie, Elon Musk's latest electric behemoth is generating polarized reactions — ranging from adoration among Tesla enthusiasts to deep skepticism from both automotive critics and environmentalists.
The Price Tag and Its Impact
While Tesla's official website hasn't revealed the exact on-sale date, price, or specific range details, industry insiders believe the Cybertruck might be priced starting at around $60,000. If this is accurate, the truck has the potential to significantly increase Tesla's annual revenue, given the considerable interest shown in the vehicle. Though exact reservation numbers are unclear, some fan sites estimate that more than 1.5 million people have expressed interest since its debut.
Environmental Concerns
Despite its electric engine, the Cybertruck has been a subject of environmental debate. The amount of energy and resources needed to produce this truck, especially given its size and design, have been points of contention. Aspects such as the energy-intensive production of its stainless steel exoskeleton and the environmental impacts of battery material mining raise questions about the true ecological footprint of this vehicle.
Competition Heats Up
The Cybertruck isn't the only electric truck hitting the roads soon. While Tesla enjoys a devoted fan base, other renowned automakers are stepping into the ring with their own electric pickups. Ford's F-150 Lightning has already made an impression in the market. There's also anticipation around the electric Chevy Silverado and Stellantis' RAM 1500 REV. For those seeking a more unconventional design, Rivian's R1T has been positioned as an adventurous option.
Make Your Money Work for You
Five Luxury Trucks that Might Lighten Your Wallet Less
For buyers intrigued by the idea of a luxury truck but balking at the Cybertruck's price, here are five alternatives to consider:
Ford F-150 Lightning: Starting at around $40,000, Ford's electric entrant is both more traditional in design and more gentle on the wallet.
Chevy Silverado Electric: While exact pricing is yet to be announced, industry whispers suggest it will be competitive and potentially below the Cybertruck's price tag.
Rivian R1T: With prices starting at $67,500, it's slightly pricier but offers a unique design and features suited for outdoor enthusiasts.
RAM 1500 REV by Stellantis: Pricing details are yet to be confirmed, but given the competition, it might offer a balance of luxury and affordability.
GMC Hummer EV: Although on the higher side with a starting price around $80,000, it provides a luxurious and rugged alternative to the Cybertruck.
Wrapping Up
Tesla's Cybertruck, with its distinctive appearance and ambitious promises, is undeniably a disruptor in the automotive world. But as the electric truck market heats up, consumers will benefit from a range of options, both in design and price. Only time will tell which of these trucks will reign supreme on the roads.
Editor's note: This article was produced via automated technology and then fine-tuned and verified for accuracy by a member of GOBankingRates' editorial team.
More From GOBankingRates
Make Your Money Work for You