German Cars Dominate the Luxury Market: 5 Most Popular Deals Right Now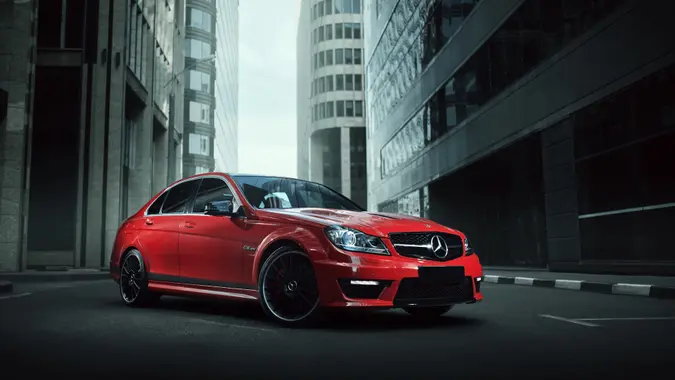 Ivan Kurmyshov / iStock.com
Germany has long been synonymous with top-tier automotive engineering and luxury. Brands like Mercedes-Benz, BMW, Audi, and Porsche have become household names, representing sophistication, performance, and unerring quality.
As we dive into the current landscape of luxury vehicles, it's clear that German automakers continue to set the gold standard. Here are the five most popular deals that demonstrate Germany's domination in the luxury market:
Mercedes-Benz S-Class
The S-Class has always been a beacon of luxury and technological innovation. The latest iteration boasts advanced features like augmented reality navigation, rear-axle steering for tighter turns, and an infotainment screen that spans the entire width of the dashboard. With attractive financing options and lease deals currently available, the S-Class remains a top choice for those seeking unparalleled luxury.
BMW 7 Series
BMW's flagship sedan, the 7 Series, has long been a favorite among luxury car enthusiasts. With its dynamic blend of performance and comfort, it stands as a testament to BMW's claim of producing "The Ultimate Driving Machine." Current deals, especially on the hybrid 745e model, make this luxurious sedan more accessible to a broader range of enthusiasts.
Audi A8
Audi's A8 sedan combines sleek design with cutting-edge technology. The car's MMI Touch Response system, virtual cockpit, and advanced driver assistance systems make it one of the most technologically advanced vehicles in the luxury segment. With competitive lease deals and attractive APR offerings, the A8 continues to be a go-to for tech-savvy luxury seekers.
Make Your Money Work for You
Porsche Taycan
While Porsche is renowned for its sports cars, the Taycan – its electric sedan – is stealing the limelight. Bridging the gap between performance and luxury, the Taycan offers blistering acceleration paired with a lavish interior. Porsche's current financing deals and incentives for electric vehicle purchases make the Taycan a sought-after model in the luxury EV segment.
Volkswagen Arteon
Although Volkswagen is not traditionally counted among the "luxury" brands, the Arteon stands out as a premium offering. With its fastback design, spacious interior, and advanced tech features, the Arteon is giving traditional luxury models a run for their money. Current promotions, coupled with Volkswagen's reputation for reliability, have bolstered the Arteon's popularity.
Germany's prowess in the luxury automotive sector remains unchallenged. With a blend of timeless design, superior engineering, and constant innovation, German cars continue to lead the pack. The current deals on these models make it an excellent time for enthusiasts to consider investing in a piece of automotive luxury.
Editor's note: This article was produced via automated technology and then fine-tuned and verified for accuracy by a member of GOBankingRates' editorial team.
More From GOBankingRates
Make Your Money Work for You