A Guide To Buying the Best Tires for Winter Driving

5 min Read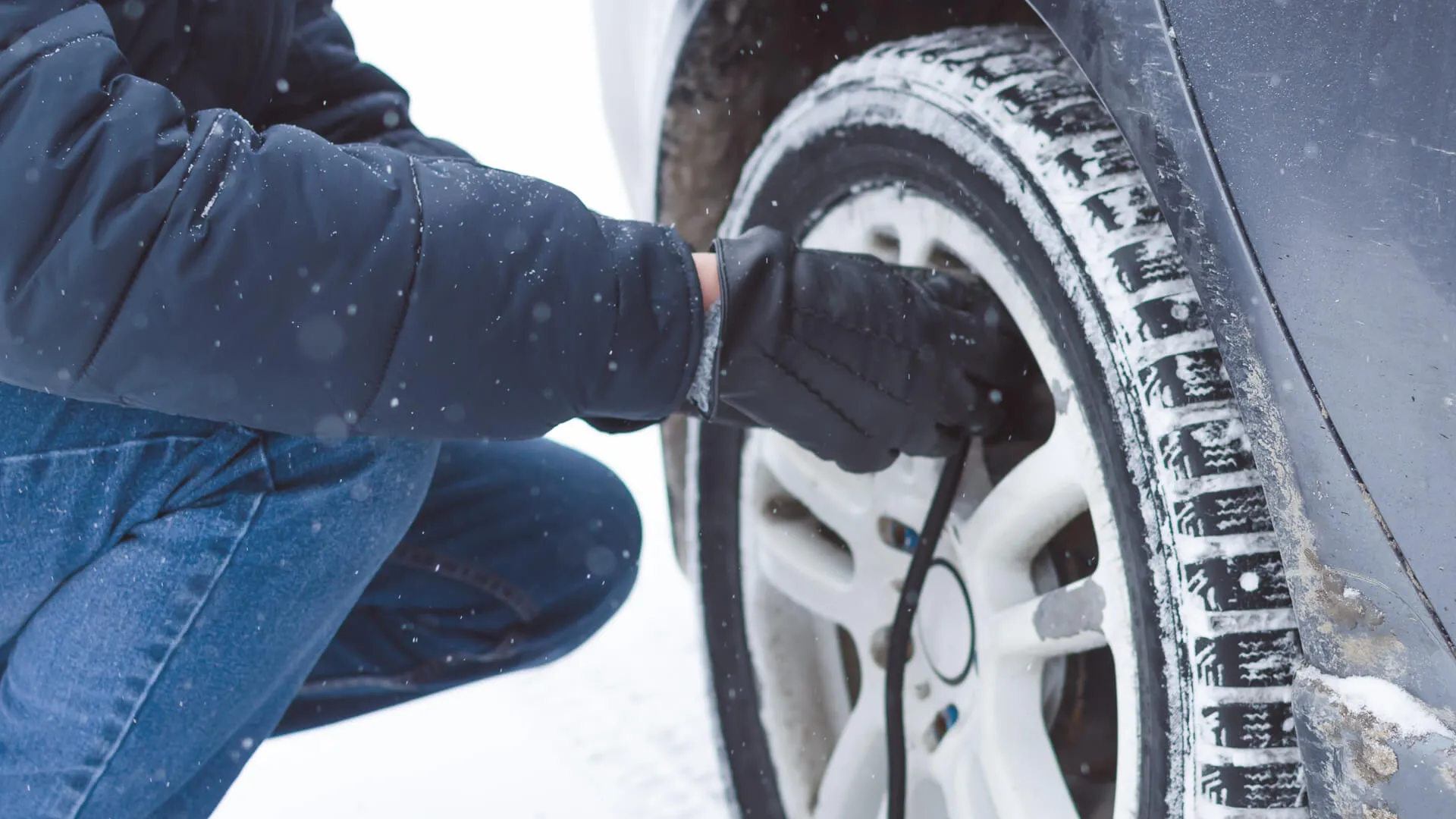 In 1934, the Finnish company Nokian developed the first tire specifically designed for winter conditions like snow, ice and slush. Its transverse tread pattern gave the tires a tooth-like grip on slippery roadways. Today's modern compounds and scientifically engineered tread patterns are miles away from those humble beginnings, but the drawback is that there are now so many options that buying winter tires can be an overwhelming experience.
The truth is that a good set of all-weather tires will suffice all year-round in much of the country. In northern climates with snowy, icy winters, however, all-season tires simply cannot match the performance of those designed to meet the conditions. On snow and ice, in fact, it's better to have a two-wheel-drive vehicle with winter tires than a comparable all-wheel-drive vehicle with all-season tires. That's because winter tires — often called snow tires — are designed to push water and snow away from the point of contact and use biting edges, channels and grooves to grip snow and even ice.
This guide will clear up some of the confusion. Remember to always buy and install winter tires in sets of four and never drive on them all year. When you swap them out for your all-season tires when the weather breaks, both sets of tires will last much longer and your car will perform better. Find out more about how to make the most of your tires this winter.
Last updated: Dec. 1, 2020
Make Your Money Work for You
If You're Confused by the Options
The two main categories of winter tires are studded and studless. Studded tires are embedded with sharp metal studs that provide extra grip, but only on ice and only in specific conditions that are exceedingly rare in the entire United States, including Alaska. Modern winter tires outperform this outdated technology in almost all conditions. Studs don't work on roads that are snowy, slushy or wet. They're noisy, can damage roadways and are illegal in some states. A good set of studless winter tires is almost always preferable. You might also encounter performance winter tires, which are expensive tires designed to transition seamlessly between snowy and clear roads, as is common on the European highways they were designed for. They make sense only for some performance vehicles.
If You Live Where It Snows Heavily and Frequently
All winter tires can handle snow, but some, like the Bridgestone Blizzak WS80, perform exceptionally well in the white, fluffy stuff — and they start at just $104. Their treads are equipped with biting edges that allow the tires to really dig into even packed snow. They also have 3D zig-zag sipes — sipes are extra slits cut into tire treads to improve winter performance — which also help the tires retain their grip in tough conditions. The result is excellent handling and steering even in deep or packed snow. If you don't opt for these tires specifically, look for a set with similar features.
Read More: 23 Car Upgrades That Are Worth the Price
If You're Concerned About Ice
The truth is that most winter tires that excel in snow will also be capable of handling ice — at least as much as any tire can. Some tires, however, are made with special features specifically up for the task. Michelin's X-Ice Xi3, which starts at about $117, is a good example. Like the Bridgestones, they have special sipes, but in this case, they're made in a pattern called Cross Z, which is designed specifically for ice. They also contain a compound called Flex-Ice, which is unique to Michelin.
Make Your Money Work for You
If You're on a Tight Budget
Any winter tires under $100 are budget tires — in fact, $150 is not considered pricey. The cheapest tires available, however, are rarely the best option — winter or otherwise. Cheap tires are likely to wear out more quickly, to give off a lot of road noise, to make the ride stiff and uncomfortable and, most importantly, to perform poorly when you need them most. You can get cheaper winter tires than Goodyear Ultra Grip Winter, but with a starting MSRP of $72, it would be hard to find a better value. They're highly rated in all five categories: traction, wet traction, winter traction, handling and ride comfort.
If You're Willing To Spend More for the Best
On the other end of the spectrum are premium winter tires like the Nokian Hakkapeliitta R3, which come with a price tag starting in the low $200s. What you'll get, however, is winter-driving excellence from the Finnish manufacturer that originally invented snow tires for the unenviable Nordic winter weather. Premium tires often contain expensive or exotic materials that can reduce sound, improve gas mileage, provide a smoother ride and, most importantly, improve steering, handling, control and braking in dangerous winter conditions. The Nokian tire, for example, uses embeds of its own proprietary crystal particles in the rubber to improve grip.
More From GOBankingRates
Photos are for representational purposes only.
About the Author