The Maintenance Your Car Needs in Preparation for Spring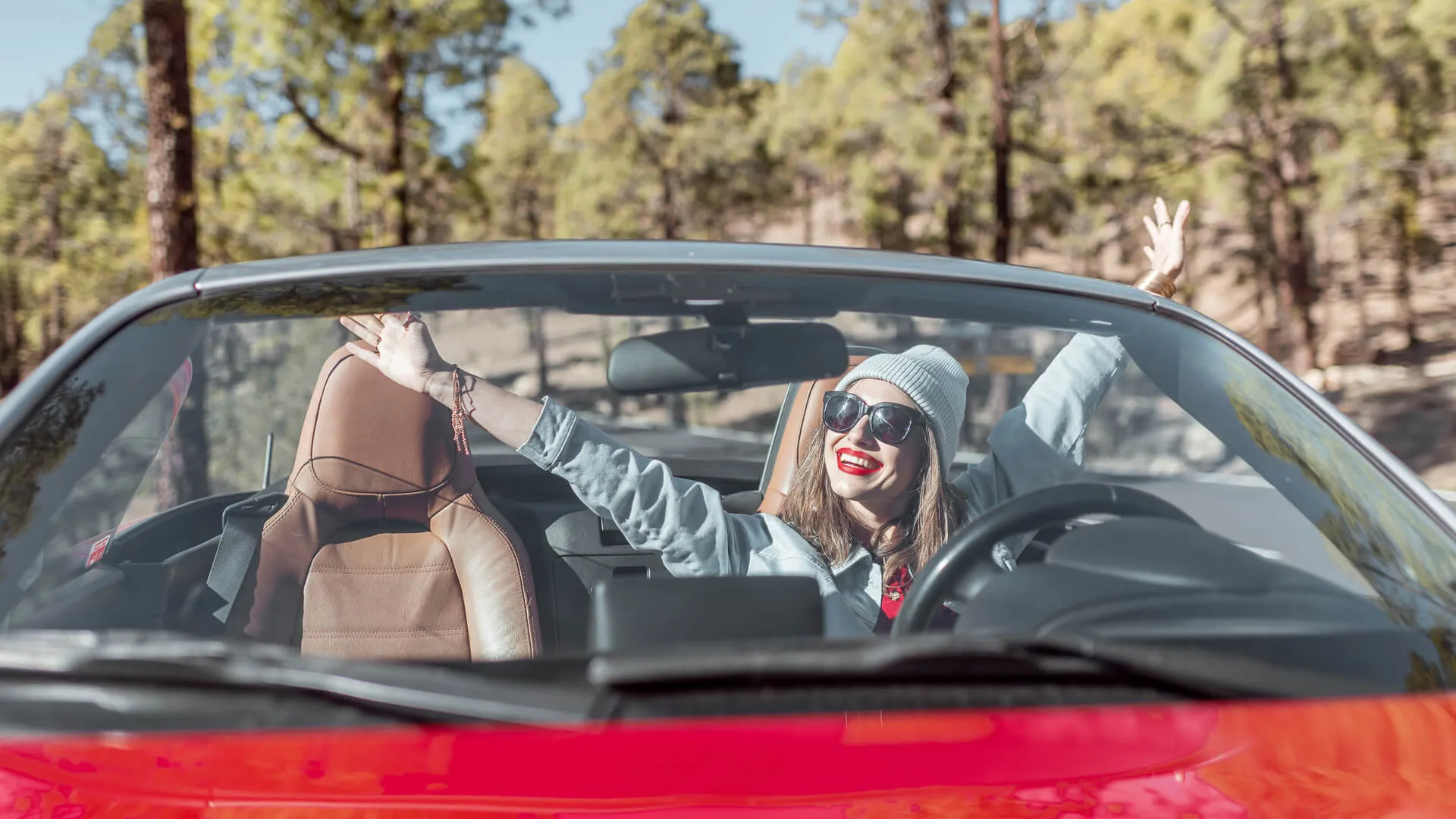 Despite the best guesses of a marmot in Pennsylvania, spring will be here next month — also marking about a year since COVID-19 hit hard. The average American's car sat unused about twice as much as normal during the pandemic, a time of eerie highway emptiness when road traffic dropped by about half nationwide. Then, much of America — and many of its cars — was subjected to a cold winter that brought heavy and frequent precipitation to much of the country.
Like you yourself, it's very likely that your car is about at the end of its rope. Even during normal years, vehicles are at their best when eased out of winter and into spring with some basic maintenance and preparation — and this was no normal year. If you're like most Americans, the last thing you need is unexpected repair bills that could have been prevented, so prevent them by following this guide to preparing your car to transition from winter to spring — and get an idea of the potential costs involved.
Last updated: Feb. 4, 2021
Start With Some Tire TLC
First things first. If you swapped out your all-seasons for snow tires this winter, change them back before you do anything else. The more malleable tread rubber of winter tires wears quickly and performs poorly on warm, dry roadways. Swapping out tires is a sub-$50 service that usually costs between $30-$45, according to RepairPal.
If you stuck with your all-season tires through the winter — which is fine in most climates — check for bulges and bubbles, particularly on the sidewalls. The thawing, freezing, expanding and contracting of winter make potholes a part of cold-weather driving. Hit enough of them hard enough and your tires will grow lumps. Finally, check your inflation levels as temperature changes affect the air pressure in tires.
Make Your Money Work for You
Wash Your Car — Especially Underneath
Salt, sand and melting chemicals make roadways safe in the winter, but they don't do your car's exterior any favors. The undercarriage is particularly vulnerable to the rust and corrosion these agents cause because it doesn't have the benefit of the protective coating found in modern auto paints. Most experts recommend frequent car washes in the winter for exactly that reason.
In reality, however, when it's 20 degrees and pitch dark at 4:30 p.m., car washes are easy to put off. But once the weather breaks, a good wash should be high on the list of to-dos. You can spend from $10 and up each time depending on your vehicle and level of detailing, or you could spend $30 or so once for a good car wash kit on Amazon and try to find some enjoyment in the most DIYable maintenance routine in the automotive world.
Clean the Interior
The same sand, salt and road chemicals that slowly dissolve the outside of your car are no better for your interior upholstery, carpet and fabric. Drivers and passengers alike track all kinds of grime in and out of their cars all winter long. The outside elements hitchhike in on wet, snowy, muddy boots and on the blades and brushes of windshield ice scrapers. Preserve your car's resale value by denying that dirt a chance to set up permanently in your car's cabin, cargo and passenger compartments. Like exterior washes, it's best to do this throughout the winter, but if you neglected your interior, now is the time to vacuum the fabric and clean the surfaces. Professional interior detailing will cost you $50-$150, according to MotorBiscuit.
Make Your Money Work for You
Get New Wiper Blades
Salt, sand and corrosive chemicals also kick up onto your windshield throughout the winter, forcing your trusty wiper blades to work overtime. But all that stuff can degrade the soft and rubbery material your blade edges are made out of, which will eventually result in streaking, skipping and generally poor performance. If you're experiencing these symptoms after a hard winter, it's time for a change.
According to RepairPal, swapping out brittle, chipped, warped or otherwise ineffective wiper blades for new ones isn't as cheap as you might think — between $62-$84, on average. The good news is that around $26-$33 of that is for labor and this is a DIYable task for most.
Spring For a Tune-Up
You'll read that you should check your fluids when winter passes, top them off if necessary, and check your belts, hoses and brakes — and all that's true. But are you really confident in your ability to identify worn brakes and loose belts? If so, have at it, by all means. If not, consider getting a pre-spring tune-up, particularly if you clipped a few bad potholes over the winter, if it's an older car or if you have some other reason to worry.
The term "tune-up" is an intentionally vague catchall phrase that describes an experienced professional examining and inspecting your vehicle and paying close attention to the things that are most likely to fail. Companies like Midas say the peace of mind this kind of service delivers will run you between $40-$150.
More From GOBankingRates

BEFORE YOU GO
See Today's Best
Banking Offers