Rachel Cruze: 10 Used Cars Under $10K That Are Worth Buying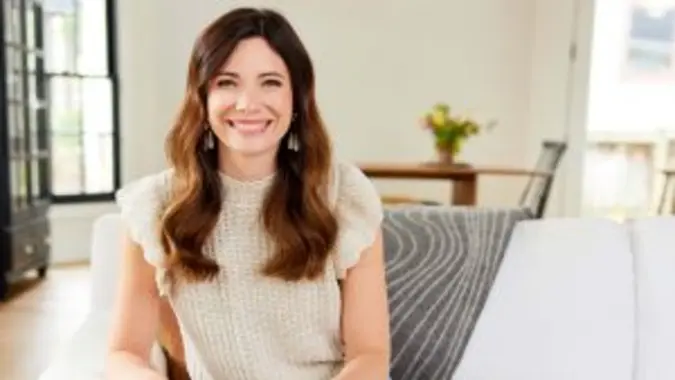 Are you shopping around for a reliable used car? You're in luck. In an episode of The Rachel Cruze Show, money expert Rachel Cruze revealed which 10 high-quality used cars can be purchased for under $10,000.
Before making the reveal, Cruze recommended buying used cars with cash. According to Cruze, taking out a loan for a used car means throwing away thousands of dollars in interest when you drive the car off the lot. Even if this means you need to save up your money to make the purchase, it's still considered to be the savvier financial move to make instead of agreeing to a loan.
Which cars made Cruze's list? Here are her shopping recommendations for 10 used cars under $10,000 worth the investment.
2012 Toyota Camry
Cruze's first pick is a used 2012 Toyota Camry, which is also recommended by Kelley Blue Book (KBB).
"Toyotas are known for being high quality and long lasting, and the Camry is known for being very affordable to maintain," said Cruze.
2011 Honda Accord
Cruze has personally known people who drive Honda Accords for over 15 to 20 years.
"Right now, a lot of 2008 and 2009 LXP models are priced at just $7,000," said Cruze, adding that this is a great deal for used cars.
Make Your Money Work for You
2013 Honda Civic
According to Cruze, Honda Civics stand out because they get great gas mileage. She added the EX and LX models come with bluetooth features, backup cameras and more for under $9,000 per used car.
Shoppers seeking a sportier used car are recommended by Cruze to check out the 2010 Honda Civic Si. This used car comes complete with a 197 horsepower engine.
2012 Toyota Corolla
A few of the features that come with a used Toyota LE include keyless entry and a standard automatic transmission.
2013 Mazda 3
Shoppers seeking this used car can choose between the sedan and hatchback models. According to Cruze, this car gets up to 33 miles per gallon.
As a pro tip, KBB recommends browsing the loaded grand touring models for extra luxury.
2013 Subaru Outback
If you find some of these used car options sound a bit too small for your taste, Cruze recommends the reliable Subaru Outback as the perfect happy medium.
2010 Toyota Venza
Another used car that falls between the sedan and SUV is the Toyota Venza. Cruze said these used models are very stylish and come complete with a roomy interior and all-wheel drive.
2014 Ford Fusion
The used Ford Fusion features titanium trim, navigation, high-quality audio and heated seats.
2014 Subaru Impreza
Looking for a used car that can sustain any and every type of weather? You've found it in the Subaru Impreza. This car is designed to handle all weather conditions. Cruze said models for sale in the under $10,000 price range come with leather seat options and get up to 35 miles per gallon.
Make Your Money Work for You
2012 Volkswagen GTI
With 200 horsepower, this Volkswagen GTI hatchback is recommended by Cruze as a great used car option. She adds another KBB pro tip, which is to check out the affordable GTI models that come with a sunroof, as well.
More From GOBankingRates