18 Reasons Car Buying Will Never Be the Same Again
The coronavirus pandemic has permanently changed car shopping.
Social distancing requirements and stay-at-home orders have closed car showrooms in many states, which has forced dealerships to come up with new ways to move parts of the car-buying experience online while bringing other services directly to the buyer. In a world where consumers can already buy nearly anything with the click of a button or a tap on their phone screen, it seems that it was only a matter of time until much of the car-buying process could be done this way too — which is why many auto experts believe that procedural changes that have been implemented due to the coronavirus pandemic are here to stay, and this industry will never be the same again.
Last updated: May 4, 2020
1/18
AleksandarNakic / Getty Images
More of the Buying Process Will Be Done Online
"I think we're going to continue to see that buying from home will increase in adoption from a customer standpoint, simply because this is the new reality that we are facing," said Eric Lyman, chief industry analyst at TrueCar.
Even before the coronavirus pandemic, 80%-90% of vehicle shoppers were doing at least some of their research online, Lyman said. Now consumers can do everything from researching to actually making the purchase straight from their homes — and many more likely will.
2/18
Hispanolistic / Getty Images
Buyers Will Secure Financing Online, Too
Many shoppers had already been doing comparisons and research online while car shopping, but now some are completing the entire buying process completely remotely.
"We have added additional digital retailing tools to our websites that allow a customer to go as far in the purchase process as they would like from the convenience of their own home," said Aaron Zeigler, president and owner of Zeigler Auto Group. "These tools are tied in with our lenders, and we can even secure financing and provide bank contracts for electronic signatures remotely."
3/18
PeopleImages / Getty Images
Sales by Phone Will Also Increase
Zeigler said that in addition to an increase in online car shopping, he has also seen an uptick in shopping by phone at his dealerships, which he believes will stay consistent after the pandemic.
"Before the stay at home orders, our phone and internet sales represented 48% of our monthly sales volume," he said. "Currently, phone and internet sales represent 76% of our monthly volume. With the tools we are currently offering, customers can minimize the time they spend in dealerships and maximize their enjoyment in buying a new vehicle."
4/18
golibo / Getty Images/iStockphoto
5/18
Rawpixel.com / Shutterstock.com
Dealership Websites Will Be More Robust
Before the pandemic, many dealership websites were pretty bare bones, requiring potential buyers to come see the inventory in person to really get all the details about a specific car on the lot.
"Dealerships are doing everything they can to make sure their websites look good and have all the necessary information," said Liz Jeneault, vice president of marketing at Faveable and an SUV reviewer on YouTube. "They realize people want a seamless experience when shopping for a vehicle online."
In addition to including more information, many dealerships are now including video tours of their vehicles.
"Car model videos are an easy way to inform people about a vehicle and also get them excited about it," Jeneault said.
6/18
RichVintage / Getty Images/iStockphoto
Consumers Can Easily Shop Around for Financing, Too
With the financing process now largely happening online, consumers can shop around for lenders as well without leaving their homes.
"Consumers can cast a wide net to find the best deal on financing by talking to multiple lenders," Vincent said.
7/18
welcomia / Getty Images/iStockphoto
Auto Loan Terms Could Become Shorter
Georg Bauer, president and co-founder of the vehicle subscription app Fair, believes that vehicle subscription plans will become more popular as consumers start to veer away from long-term auto loans.
"Due to the financial uncertainty of this moment, we will see consumers wanting to stay away from the long-term commitment of a traditional auto loan and looking for flexible methods to pay for their cars," he said. "The six-year auto loan is unrealistic and unfair, locking people into long-term debt when their life will go through countless changes during that time. Vehicle subscriptions are a way for customers to get the car they want for as long as they want without being committed to it financially for years on end."
8/18
Ridofranz / Getty Images/iStockphoto
Video Technology Could Replace In-Person Interactions
Meetings with salespeople, car walk-throughs and price negotiations are now all being done via video.
"Virtual reality and live broadcasts [have become a part of the car-buying process]," said Jessica Chase, vice president of sales and marketing manager at Premier Title Loans. "Our sales team has decided to use virtual reality, as we do not want our potential clients to be stuck on a static product page. Additionally, we are conducting live broadcasts to answer people's queries. Our representatives do this broadcast with the car nearby so they can demonstrate virtually what they would have shown them in-person."
9/18
GrapeImages / Getty Images
Scheduling Appointments Could Become the Norm
To keep in line with social distancing guidelines, many dealerships that remain open are requiring prospective buyers to schedule appointments to come see vehicles to ensure there are not too many people in the space at once. As consumers and dealers get used to this model of doing business, it could become the norm.
Read: How Emergencies Like Coronavirus Expose Nonsense Business Practices
New Cleaning Routines Have Been Implemented That Will Remain in Place
At Zeigler's dealerships, a cleaning staff has been disinfecting showrooms on a 30-minute rotation. They have also upped their disinfecting of the cars themselves.
"We are using multiple products that can be applied directly in the climate control of our vehicles that kill 99.99% of bacteria and viruses for up to six months in the cabin," he said. "All of the services we are offering will be permanent."
11/18
Pollyana Ventura / Getty Images/iStockphoto
The Test Drive Will Come To the Consumer
You might never have to go to a physical showroom again.
"Any customer that does not want to come to the dealership, we will bring the car to them and sanitize it before the customer looks at it," Zeigler said.
He said he will continue to offer test drives outside the dealership even after the pandemic ends.
"We want to continue to provide next-level service, and many of the tools and processes we have implemented were action items that we had planned before the current situation," he said.
12/18
Milkos / Getty Images/iStockphoto
Test Drives Will Require More Trust
It's unknown when social distancing guidelines will be completely lifted, and as it stands now, a salesperson can't be with the customer in the vehicle as they are doing the test drive.
"You have to have a little bit of faith in humanity, that they're going to take a nice, short, leisurely drive around the block to get the experience of the vehicle," Lyman said.
However, he doesn't think there is one clear solution for how test drives will be done going forward.
"I think it's going to have to be a case-by-case decision by dealerships about how they tackle that, but it's a key part that's going to have to be reconciled," Lyman said. "There might not be a one-size-fits-all solution for every customer and every dealer."
13/18
katleho Seisa / Getty Images
Price Negotiations Will Be Less Stressful
"The biggest fear many car shoppers have is having to endure a long face-to-face negotiation process with a salesperson," Vincent said. "With online buying, it's much less stressful — plus all of the back and forth is documented in emails."
Some Success: Companies Set To Make the Most Money During the Coronavirus Crisis
14/18
Milkos / Getty Images/iStockphoto
The Whole Buying Process Will Be Shorter
The average consumer spends three hours at a dealership when buying a car and rates the time it takes to buy a car as the least satisfying part of the car-buying process, a 2019 survey by Cox Automotive found. If consumers do more of the legwork online, it's likely the time spent at the dealership will be much shorter.
"Customers have always wanted quicker interactions, and now, the change is accelerating exponentially," Rhett Ricart, CEO of Ricart Automotive Group, told USA Today.
According to Axios, what used to be a three- or four-hour process can now be condensed into a 15-minute online process.
Dealers Will Offer At-Home Delivery of Purchased Cars
Test drives are not the only service that is now coming directly to the buyer.
"For consumers who are interested in buying a car right now, they're most likely noticing that dealers are offering more and more services that typically would take place at the dealership at their home," said Zach Shefska, founder and CEO of Your Auto Advocate. "For example, dealers are offering at-home delivery for any new purchase."
Shefska believes this service will be a permanent fixture in the car-buying process.
"As customers get a taste of what purchasing a car without going to the dealer feels like, many won't want to go back to how things used to be," he said.
16/18
Burak Fatsa / Getty Images/iStockphoto
Consumers Will Want To Be Able To Return Cars That Don't Meet Their Expectations
"Most consumers feel like there's a finality to the transaction once you sign that last signature," Lyman said. "I think we'll start to see more demand for [the ability to return a vehicle], especially in an environment where there's touchless purchasing and online delivery."
This could be especially useful for customers who purchase used vehicles.
"Each one is a unicorn because they have their own wear and tear, they have their own maintenance, etc., whereas new vehicles are largely uniform," Lyman said. "I think a key adaptation here is going to be around what to do when a customer has a vehicle in their driveway that they bought online and they feel it doesn't live up to expectations. It's going to be different dealer by dealer and state by state, but I think it's something that will increasingly come up."
17/18
Jonathan Weiss / Shutterstock.com
The New Car Buying Process Will Have To Catch Up With the Way People Buy Used Cars
"In many ways, the car-shopping-and-buying process has not changed much over the last century, much to the chagrin of consumer activists, government regulators and the car-buying public," said Richard Reina, automotive expert and product training director at CARiD.com. "While the new car experience has remained mired in the 1950s, the used car shopping adventure has taken more advantage of the World Wide Web. Third-party online car retailers such as Carvana and AutoTrader have a leg-up, as they have already been executing the entire sale process online and have been making use of the digital customer service experience. If there is a silver lining to the coronavirus, it's that it may finally force the traditional old-school car dealer into a permanent switch which embraces an online shopping experience, to the delight of the consumer."
18/18
Kameleon007 / Getty Images/iStockphoto
Dealerships That Don't Adapt Will Likely Close
Buyers who favored smaller dealerships or mom-and-pop shops might be out of luck by the end of the pandemic. Not all dealerships will be able to implement and adapt to the new technological demands from consumers, which will lead to consolidations and buyouts from larger dealer groups, Axios reported.
More From GOBankingRates
About the Author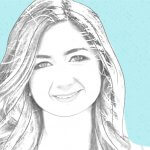 Gabrielle joined GOBankingRates in 2017 and brings with her a decade of experience in the journalism industry. Before joining the team, she was a staff writer-reporter for People Magazine and People.com. Her work has also appeared on E! Online, Us Weekly, Patch, Sweety High and Discover Los Angeles, and she has been featured on "Good Morning America" as a celebrity news expert.