Don't Believe Your Car Dealer: 17 Reasons December Is the Best Month To Buy a Car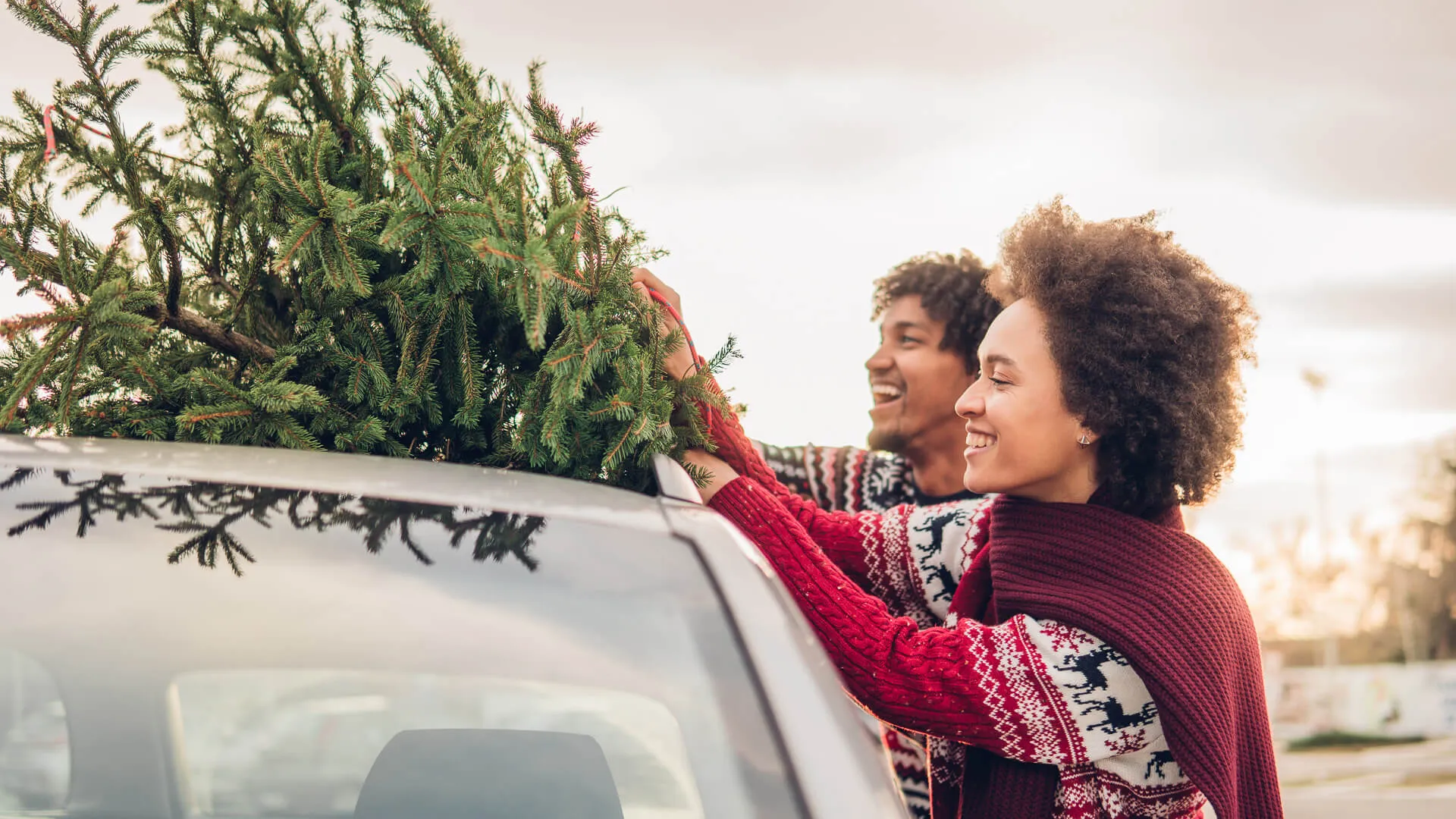 When it comes to buying a car, the last month of the year puts dealers on the ropes and gives enormous leverage to buyers, no matter what your dealer might say to make you think otherwise. If you're looking to make this big purchase, consider December because it's also the time when the competition is highest, discounts are deepest and dealers are most willing to bend.
Last updated: Dec. 13, 2019
Make Your Money Work for You
Dealers Are Fighting an Inventory Glut
According to Automotive News, dealers used to sell the more profitable next year's models in the summer and fall the year before, but in the decade following the Great Recession, the dynamic has shifted. Today, dealers are stuck playing defense in December and struggling to offload aging current-year models, which incentivizes them to cut prices for several important reasons.
Dealers Don't Want To Compete Against Their Own Cars
Nearly three-quarters of new cars sold in 2007 were new 2008 models. A decade later, less than half of all new vehicles sold in 2017 were 2018 models. The dynamic has put the auto industry into a genuine crisis, with dealers forced to compete against their own cars from different model years. That crisis, however, forces them into a take-what-you-can-get mentality in December for their current-year cars.
Dealers Fear the Taxman
In most states, dealers have to pay an inventory tax, which applies to all vehicles not sold by Jan. 1. This extra financial hit can be significant and difficult to pay, particularly for small, independently owned dealerships. Because of that, salespeople are under intense pressure to sell by the time the ball drops in Times Square on New Year's Eve, particularly in states with high inventory tax rates.
Holding Inventory Is Expensive
There were nearly 4.2 million unsold vehicles in the United States in April 2019, a massive amount of excess inventory that's close to the modern record set back in 2004. With floorplan interest rates jumping from about 1.5% to 5% in just a few years, dealers are literally running out of places to park all those cars — and finding room is expensive. Dealers are paying to store inventory in abandoned shopping centers, vacant factories and even open fields. Needless to say, that reality makes salespeople very willing to negotiate come December.
Make Your Money Work for You
Dealers Have Annual Targets To Make
Buyers are motivated by savings, dealers are motivated by profit — but they're also motivated by pressure from the factory. Automakers typically set annual sales targets, and to give their dealers an extra push, they generally reward those who meet or surpass those targets. The intense pressure to meet annual sales targets gives dealers a direct incentive to sell hard in December. At the end of the year, dealers who are close to their targets put on a full-court press to cross the finish line in time. That often means extra incentives, rebates and other savings for buyers.
Year-End Sales Events Trigger a Race to the Lowest Price
The crisis of inventory glut is not unique to any one automaker or brand — the entire industry is feeling the pinch. That reality has stoked intense competition among dealers trying to convert buyers from different brands while also trying to sap business from their rival dealers. The result is a winter ritual of year-end sales events ad blitzes, each attempting to outdo the other, and all designed to get shoppers into dealerships as the year draws to a close.
Save Up for a Car: How To Create a Budget You Can Live With
Dealers Are Competing With Everybody
Dealers aren't competing only with other car dealers, they're competing with everybody in retail. There's only so much disposable income to go around, and everyone from Best Buy and Macy's to Dyson and Amazon offers steep discounts in December. If car dealers want to draw customers, offload their inventory and meet their year-end sales targets, they have to follow suit.
Dealers Hitch Their Wagons to Christmas With Holiday Sales Events
Since Christmas happens the week before the end of the year when the clock runs out for dealers nationwide, people who sell cars are eager to attach their product to the biggest shopping holiday of the year. Although cars, trucks and SUVs have nothing to do with Christmas, dealers use the opportunity to double down on their year-end sales events with separate holiday sales events.
Make Your Money Work for You
They Want To Impress Investors
Sales are not the only indicator of an automaker's financial health — but sales numbers carry the most weight with people who have a financial stake in the company. Although many variables contribute to profitability, investors still tend to laser beam on sales reports. Automakers are under intense pressures from shareholders and other investors to put up good year-end sales numbers, and that pressure trickles down to dealers. In December, as time runs out to boost annual sales statistics, that investor-down pressure only grows stronger.
Automakers Want To Have the Most Popular Vehicle
You might land an especially great deal if you're shopping one of the most popular vehicles — and that rule goes for all vehicle categories. Why? Because every automaker wants to announce that theirs was the most popular midsize SUV of 2019 — or the bestselling full-size pickup or the bestselling family sedan. Every class of vehicle has to end the year with a clear No. 1. If a manufacturer is close to earning that title on a popular model, they're likely to incentivize their dealers to do whatever they have to do to help make an already popular model the most popular model.
Discontinued Models Become a Burden in December
Every year is the last year for some unlucky models — the Buick LaCrosse, Toyota Prius C and Chevy Volt, for example, are among the vehicles that will no longer be in production come the end of 2019. The last thing in the world a dealer wants are discontinued models rotting among an already overwhelming excess of inventory. Discontinued models sometimes come with a stigma because the masses assume something was wrong with them, which in most cases simply isn't true. Check which models are on their way out and if you like one you see, find a dealer near you that's offering special deals on discontinued models this December.
Make Your Money Work for You
Financing Is Cheap (at Least This December)
At the end of November, USA Today reported that financing for 48-month auto loans dropped from 5.35% in the second quarter to 5.27% in the third. The article points out that loan rates in the fourth quarter — which includes December — are likely going to be just as low, but probably not for long. Auto financing rates will likely rise in the new year, which makes this December in particular not just a good month to buy, but also a good month to finance.
January and February Are the Doldrums
Many, if not most, Americans emerge from the holidays with a grinding financial hangover. With gargantuan credit card bills from the last billing cycle tumbling in, a big-ticket purchase is likely the last thing on most people's minds. Consumer spending predictably constricts until the weather breaks, and dealers know that December is likely their last chance to put up good sales numbers before the arrival of spring.
There Are Sweet Deals on Soft Tops
Like bathing suits and boogie boards, convertibles tend to cost less in winter. If you're in the market for a soft-top, buy one when it would be miserable to drive one. Convertible prices tend to rise with the temperature, with April through September serving as a seller's market. December, however, is SUV season, so summertime soft-tops tend to be cheap even by the standards of December.
Seasonal Savings Aren't Reciprocated for Winter Vehicles
Although convertibles tend to be cheaper in the winter months, it doesn't mean that big cold-weather vehicles like trucks and SUVs are cheaper in the summer. In fact, the inventory glut that's forcing dealers to cut prices in December is playing to the favor of buyers looking for trucks and SUVs. General Motors, Ford and other big automakers cranked out way too many SUVs and trucks recently — about 8 million a year. Even though sales are strong, they haven't been strong enough to keep up. By summer 2019, 3 million vehicles among the cumulative inventory surplus were large vehicles. In short, you don't need to wait until summer to drive away with a great deal on an SUV or truck.
Good Tips: 20 Ways To Save Money Fast
Make Your Money Work for You
Cold Weather Equals Less Foot Traffic
Overall, December is the best month to buy a car. Part of the reason for that has to do with market forces like inventory. Other factors are less quantifiable, like investor sentiment. One of the most obvious reasons, however, also happens to be one of the most overlooked — cold weather keeps people indoors. According to Kelley Blue Book, dealers are forced to pull out their best offers in December simply because, in much of the country, the weather reduces foot traffic.
You Can Get Cash Just for Taking a Test Drive
Many manufacturers and individual dealers offer rewards in the form of cash or gift cards just for taking a test drive in December. Hyundai, for example, is running a national $50 test drive promotion right now. Subaru and Chrysler/Jeep, too, are giving away cash without commitment. Enough manufacturers run these offers, in fact, that you could tally up a pretty penny in time for the holidays just by driving around in brand new cars for a few afternoons this month.
Don't Worry, There Are Mini-Decembers Throughout the Year
It's already December, and if you're not quite ready to pull the trigger on a new car, truck, van or SUV, you'll have chances all year long to catch savings that are in the same ballpark. If December isn't an option for you, these are the next-best times to buy.
The End of Any Month
No matter when you buy — December especially — the later in the month you do it, the better. There are two reasons for that. First, automakers often issue quotas on must-sell models for dealers to move each month. Manufacturers motivate those dealers to meet those quotas with thousands, tens of thousands or even hundreds of thousands of dollars in monthly incentives, depending on how many cars they sell. Second, dealers dole out some of that cash in the form of monthly bonuses to the salespeople who move the most cars in a month. As the month drags on and the clock gets short, both dealers and salespeople have every reason to give you a discount if it means selling a car that lands them a bonus.
Make Your Money Work for You
The End of Any Quarter
The four fiscal quarters of each year also come with quotas, dealer incentives and bonuses for salespeople, just like quotas for the year's 12 monthly cycles. The closer it gets to the end of a quarter, the more likely bonus-hungry salespeople and dealers will be willing to bend. The final day of all four quarters are March 31, June 30, Sept. 30 and, of course, Dec. 31.
The Fall
According to Edmunds, January, February, March and April are the worst months to buy a car. May through September are better, but the most-discounted months of all are October, November and, of course, December. By the end of September, the coming-year models are starting to trickle in and dealers are feeling the pressure of mounting inventory. The fall, therefore, often comes with discounts comparable to what you could expect from December.
Black Friday
Another reason fall is a good time to buy is that automakers and car dealers have launched big sales campaigns to coincide with the Black Friday retail shopping craze. Black Friday sales accounted for 18% of November car sales in 2015 and 14% of November sales in 2017. That's because more and more dealers have targeted the post-Thanksgiving shopping holiday with aggressive promotions over the last 10 years and, according to Edmunds, that trend is set to continue.
Long-Weekend Holidays
Automakers and car dealers launch aggressive promotions surrounding the major federal holidays that traditionally come with three-day or four-day weekends. It's worth a look on President's Day, but since that takes place in February, it's probably better to wait. The big savings come in the summer, with dealers launching major sales campaigns on Memorial Day weekend, Fourth of July weekend, and Labor Day weekend.
Mondays and Tuesdays
According to Edmunds, it's best to buy a car early in the week. Since weekends are the busiest days, both the salespeople and the finance office will be juggling multiple customers, meaning you'll wait longer and get less individual attention. Pressure builds throughout the week leading up to the weekend, so on Mondays, you can at least expect a better experience if not lower prices. The one exception is if the dealer is closed on Sunday. Then, Mondays tend to be busy and the best day to shop becomes Tuesday.
New Year's Eve
New Year's Eve is the single best day of the year to buy a car. Not only is it in December, but it's the last day of the month, the last day of the quarter and the last day of the year. It's the last day that dealers have to dodge inventory taxes and the last day that counts toward annual sales tallies that investors watch so closely. It's also the last day for dealers to hit annual manufacturer sales targets. If you're in the market for a new vehicle this New Year's Eve, hold off on the bubbly long enough to make a test drive possible — there's literally no better day to buy.
More From GOBankingRates
About the Author