9 Red Flags To Watch Out For When Buying a Used Car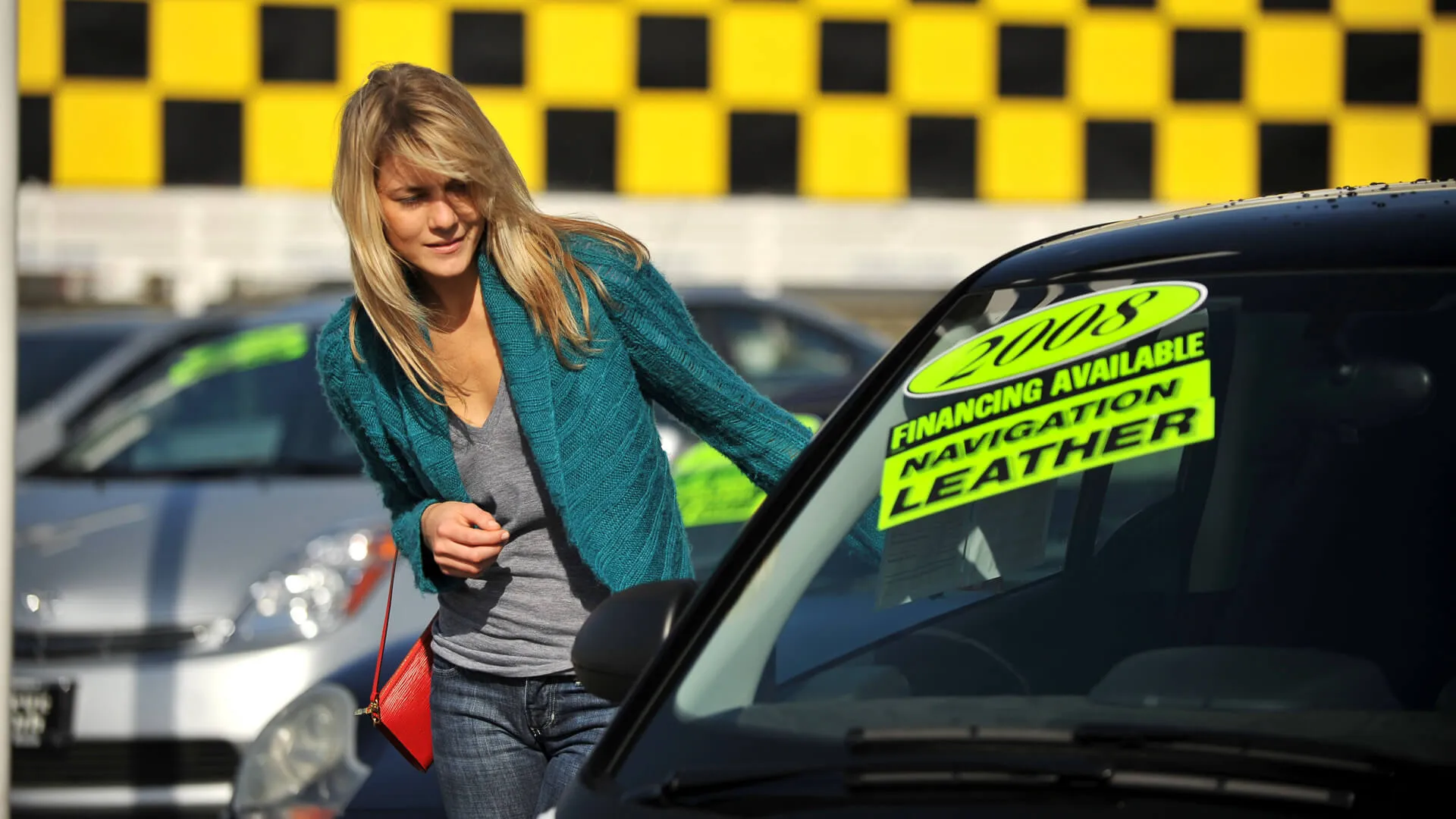 Purchasing a used car is a great way to save money and get a reliable vehicle to take you everywhere you need to go. However, shoppers still need to be careful and do their due diligence when buying a secondhand ride.
What are some obvious, and not-so-obvious, indicators the vehicle you're eyeing might have problems? Watch out for these nine red flags when buying a used car.
High Mileage
It's normal to see a bit of mileage tacked on to a used car, but Joe Giranda, director of sales and marketing at CFR Classic, said high mileage vehicles are at higher risk of having issues that could require costly repairs. In a car with high mileage, the first parts to wear out are usually spark plugs, brakes and tires.
If you find the odometer reading is high, Giranda recommends conducting a closer inspection or having a qualified mechanic look over the car before committing to the purchase.
Make Your Money Work for You
No Warranty
Not all used cars are covered by warranty. 
Michael Douglas, managing director and head of dealer operations and credit for Chase Auto, recommends checking with the seller to see if the manufacturer's warranty has expired. If it has, Douglas said you can try contacting the manufacturer to see if an extended warranty is available and for how much. If there isn't an extension available, or if it's too expensive, Douglas said buyers will be on their own when repairs are needed.
Suspension Noises
Listen carefully for any strange noises, like creaks or groans, coming from a used car. Giranda said these noises could indicate there are issues with the car's shocks, struts or bearings. 
"If these sounds are present during a test drive, it could be a sign of wear and tear which will require repairs," said Giranda. "Depending on the deal, the seller may be willing to take care of these costs before the sale."
Damaged Frame or Bodywork
"An exterior inspection must take into account any visible signs of dents, scratch marks, paint damage, rust and anything else that would raise a red flag," said Douglas. "This inspection should include the underbody, mirrors, lights, and windshields as well."
Concerns Under the Hood
During a used car inspection, Douglas highly recommends checking under the car's hood for any warning signs. Pay close attention to the engine and any signs of leaks, cracks, rust, smoke or burning smells.
Rust
Speaking of rust, Giranda recommends checking the car's bodywork for any signs of corrosion. Check underneath the car and look around the wheel arches. 
"In some cases, rust may be hidden by paint or sealant, which may only lead to more costly repairs down the line," said Giranda. "Considerable rust could be a sign of neglect, so factor this into any decision to buy."
Make Your Money Work for You
Troubling Vehicle History
It's pretty easy to learn about a used car's vehicle history. Carl Anthony, managing editor of Automoblog, said buyers can ask if the dealership has a vehicle history report and if you can review the title. 
What should you review once you have this report? A few key areas Douglas recommends watching out for in a vehicle history report include accidents, water damage, any missing repair history and failed inspections. Anthony also recommends asking if there are any service records and what was done to the vehicle after it was traded in.
Uneven Tread Wear on Tires
If you spot this red flag, it could signal a hidden issue related to alignment.
Douglas said this could lead to costly consequences later on. "If the tires need an immediate replacement, you should factor in this cost when making an offer."
Too-Good-To-Be-True Price Tags
A price tag isn't always a red flag — sometimes you do find legitimately great deals! But if the price looks too good to be true, Anthony recommends asking the seller or dealership about it.
"The vehicle may have a salvage title, flood or hail damage or otherwise be in poor condition mechanically or structurally," said Anthony. "These things can be next to impossible to tell from photos online, so it's best to see the vehicle in person and take it for a test drive."
More From GOBankingRates