10 Things to Do When Shopping for a Used Car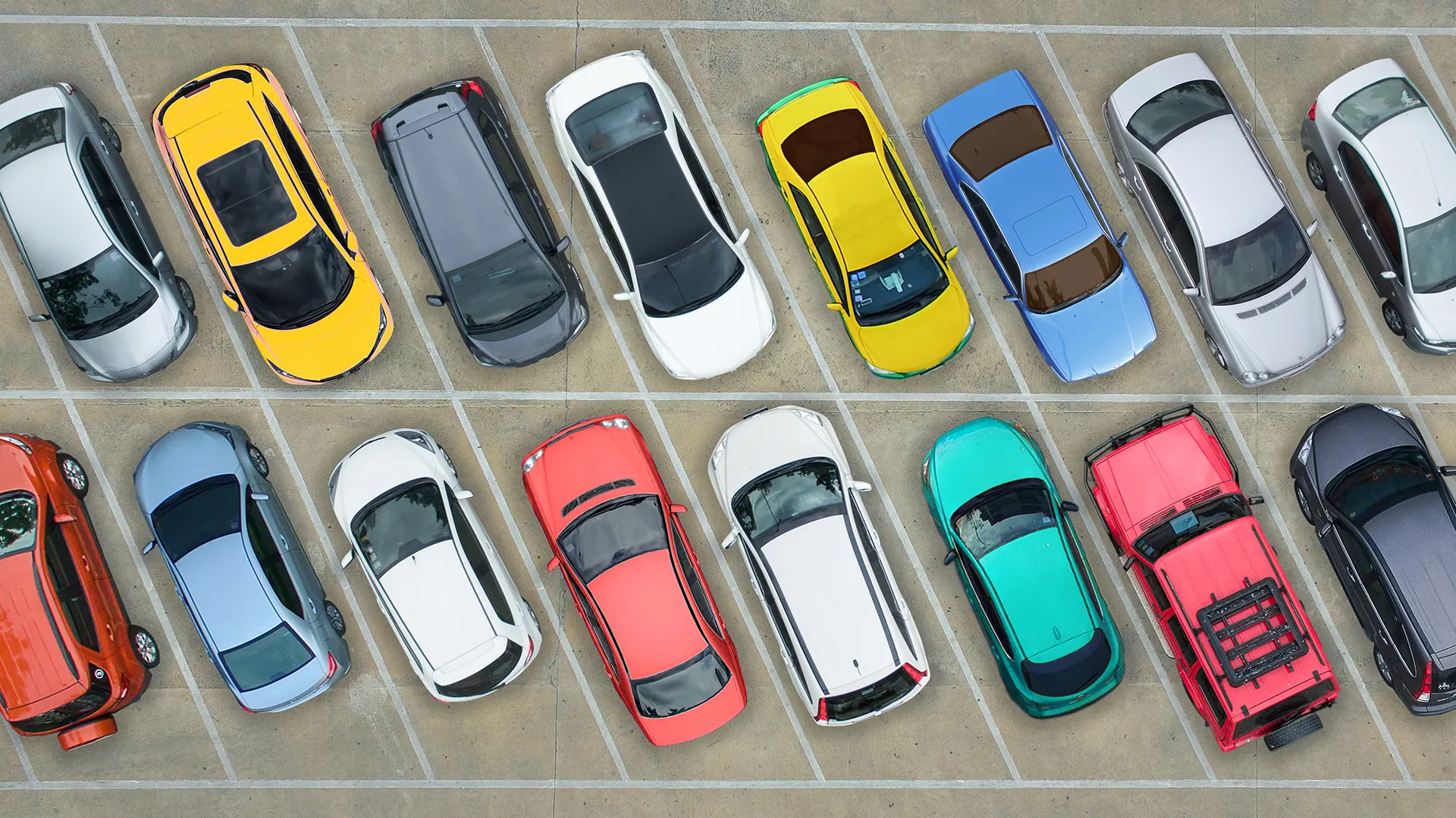 More than 40.4 million people bought used cars last year, according to research from Statista, a vehicle pricing resource. If you're looking to join the masses who are seeking the perfect previously owned vehicle, the name of the game is simple: Avoid buyer's remorse.
Stay clear of regret and follow these 10 steps to find the perfect used car.
10 Things to Do Before Buying a Used Car
Used car dealerships exist to make money. Your job is to save money — which you can't do unless you know the right way to buy a used car.
1. Set a Budget
Before you start shopping for a vehicle, determine how much you can spend per month on a car. The average price of a used car in the third quarter of 2018 was $20,084, according to a recent report by Edmunds. Your budget will rule out a vast majority of options and help you focus on a specific class of vehicles.
"A good rule of thumb is to spend no more than 25 percent of your monthly household income, including the cost of fuel, insurance, repairs and maintenance," said Kristen Andersson former head of market intelligence at Instamotor, a private-party used car marketplace. Other experts, including those at Cars.com, suggest a more modest approach. They advise buyers to find a car that takes up no more than 10-15 percent of their income.
Make Your Money Work for You
2. Find the Best Financing Options
When you secure financing beforehand, you walk into the dealership ahead of the game. "When financing is already in place, buyers are empowered to negotiate like a cash buyer for any car — regardless of make, model, year or mileage — at any dealership," said Todd Nelson of LightStream, SunTrust Bank's online consumer lending division.
There's no single best way to finance a used car, but Nelson recommends shopping both banks and car dealerships and then comparing all possibilities to determine the best auto loan rates.
"While dealers might have special financing incentives, sometimes even a 0% [APR] loan offer may not be as cost-effective as a cash-back incentive coupled with low-interest financing," he said.
3. Expand Your Used Car Search
Although it's probably easier to buy a vehicle close to home, you might get a better deal by searching for used cars for sale in a slightly wider geographical radius.
"Many used car shoppers may not be aware that car prices vary across the country," said Brian Kramer, a public relations representative at CarGurus.com. "Expanding a car search can yield savings, and it might be worth it for shoppers that are truly driven by price. There are regional hot spots where shoppers can see legit savings by opening up their search to a nearby city," said Kramer. "For example, used car shoppers in Chattanooga could save almost 4 percent on a 2013 F-150 if they expand their search to Atlanta."
Make Your Money Work for You
4. Research Used Car Prices
Online research for used car shopping is likely to include the familiar Kelley Blue Book — but remember that this almost universally recognized source is a guide, not a law.
"A common misconception among consumers is that Kelley Blue Book is a definitive guide for car pricing — but nothing could be further from the truth," said Shayrgo Barazi, founder of the now-defunct website CarSumo, a classifieds site for cars. "The fact is, pricing varies depending on many factors, including the desirability of the car and how many are available."
If you're checking out a popular car that's in high demand — such as the best gas mileage SUV or car, for example — you can expect to pay more than the KBB price, Barazi said.
5. Shop Multiple Used Car Dealers
Convincing sellers at multiple used car dealerships that you're serious about buying is a great way to create a bidding war for your business. "Never go to just one dealer," said James Goodnow, President & Managing Partner at Fennemore Craig, P.C. "Find similar cars at multiple dealers to force them to bid against each other."
If a dealer won't budge on price, you might be able to negotiate for other perks. "Window tinting, stereo upgrades, extended warranties, better financing options or sport packages can bridge that gap," Goodnow said.
6. Practice the Art of Negotiation
Now that you've searched for used car prices at competing dealers, it's time to enter the negotiation stage.
According to Goodnow, you should make the first move. "In general, it's best for you to anchor the parameters of the negotiation by making the first offer," Goodnow said. "Dealers will generally not want to bid against their own prices, so don't be afraid to put in an offer at or below the dealer invoice price."
He also said buyers should be prepared for some back-and-forth before the car dealer reaches his final offer. "It's nice to think that a dealer will cut to the chase," Goodnow said. "But the reality is most won't. It's too ingrained in the car-buying culture."
7. Get a Used Vehicle History Report
Get a history report from popular sites like AutoCheck.com or Carfax.com for odometer checks and accident history; however, never assume these reports are complete.
Robert Palidora, finance and insurance manager at Porsche of Conshohocken in Pennsylvania said consumers must understand that vehicle history reports are a critical source of information on major claims, ownership, and service records. He also reminds buyers that incidents such as unreported accidents often don't make it into these reports.
Palidora suggests doing a basic Google search of the specific model along with the word "problems."
"You'll be surprised what pops up," he said. "They often extend the warranty by a few years, and the vehicles have to go through the manufacturer's strict guidelines."
8. Inspect and Test Drive the Car
Even if you're not an expert, it's up to you to perform a preliminary inspection.
Richard Reina, product training director at CARiD, offered some tips:
On the exterior, check for chip-free paint, clear glass and signs of rust.
Ask when the tires were last replaced.
Check under the hood and examine the brake fluid, which should be yellow, amber or brown. Dark fluid usually needs to be changed.
During the test drive, make sure the car starts within two to five seconds with no odd noises, and also listen for noises when the car is idling.
Finally check the interior to make sure the lights, windows, windshield, and dash gauges are working.
9. Get a Professional to Inspect Your Used Car
Once the car passes your initial once-over, a trusted mechanic should give it a thorough inspection, typically for a small fee.
"Your mechanic should be able to tell you if there are any glaring issues that may come up in the near future, if there are typical problems seen with the vehicle and how expensive repairs tend to be on the vehicle you want," said Shawn Miskelley of Preventative Maintenance Repair. "Paying a small amount to have the vehicle checked out could end up saving you thousands and a huge headache down the road."
10. Research Used Car Insurance Costs
Understand that the used car you choose impacts the insurance rates you're likely to pay.
"One key thing many people don't even think about until after the fact is that different vehicle models often have very different car insurance premium costs," said Joel Ohman, president and CEO of 360insuranceco.com. "If you are on the fence and like a number of different vehicle models, and one is cheaper per month for car insurance, it might be just the thing to help you make your decision and save money at the same time," Ohman said.
Insurance might not be a top priority when shopping for a car, but smart shoppers factor it into the decision-making process.
Buying a car doesn't have to be intimidating, confusing or stressful — and it certainly doesn't have to end with you getting stuck with a car you don't love. Do your homework, be thorough in your research, shop around, negotiate wisely and never be afraid to walk away if it doesn't feel right.
More on Saving Money: 
Morgan Quinn contributed to the reporting for this article.

BEFORE YOU GO
See Today's Best
Banking Offers