10 Car Deals To Watch For in February

6 min Read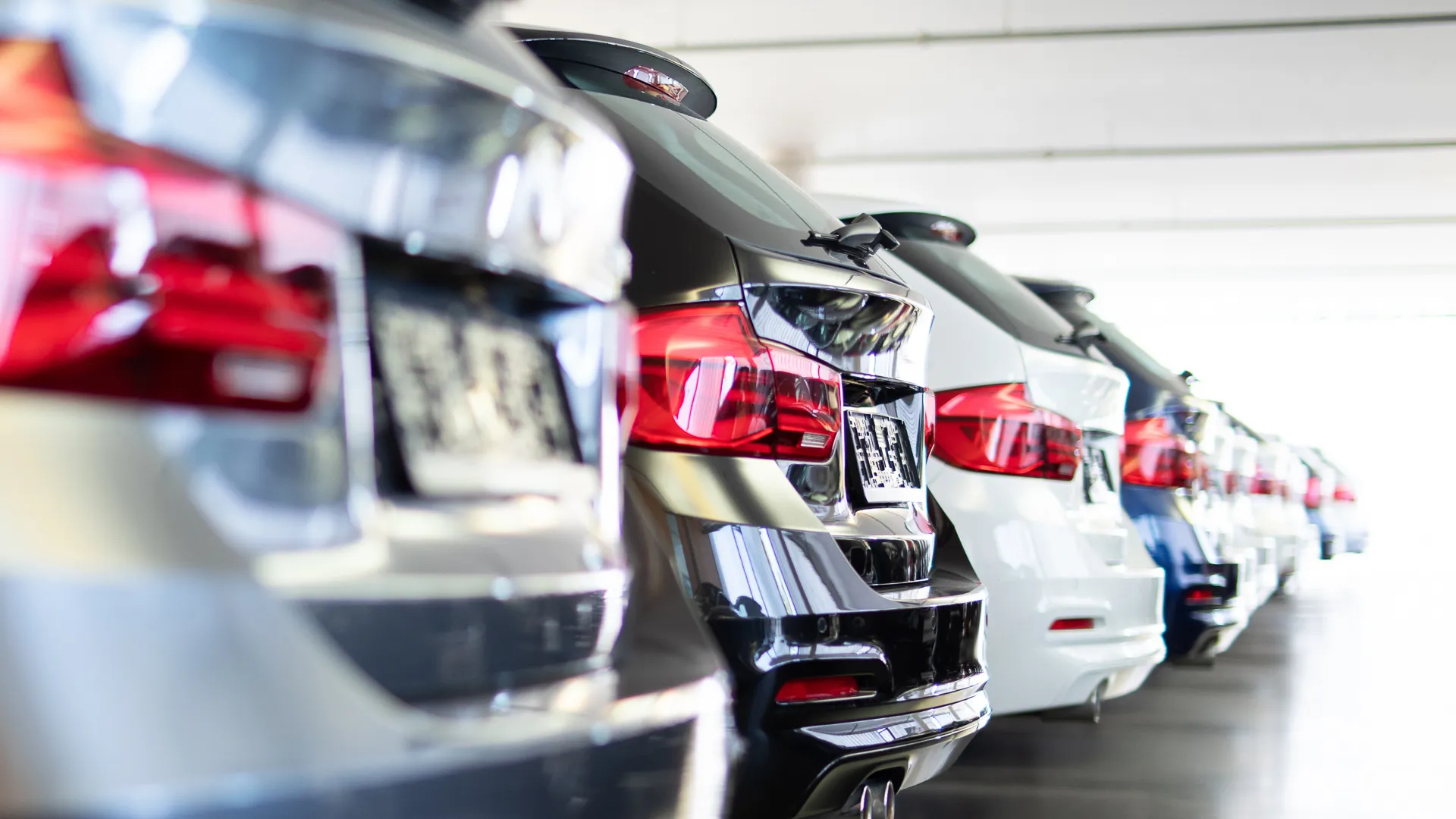 The blitz of car ads that run nonstop from Thanksgiving through the early new year is in the rearview mirror. If you're still in the market for a new car, truck or SUV, however, don't sweat it — you haven't missed your chance. As winter winds down and spring appears on the horizon, automakers and dealers have to adjust, revise their strategies and compete with the rest of the pack by coming up with new and different deals to close out the season.
Related: Why 2021 Is a Perfect Year To Buy a New Car
Whether you're leasing or buying, most major automakers are offering cash deals, financing deals or both on select models or even their entire lineup of vehicles. With dealers getting desperate to offload last year's excess, there are especially sweet incentives for the taking on 2020 models. It's important to note that many top automakers are still promoting their January specials and leftover New Year's deals, and haven't yet unveiled all their February offerings. It's also important to remember that in many cases, deals and discounts vary by region. Take a closer look at the deals you could enjoy. 
Last updated: Jan. 29, 2021
Make Your Money Work for You
2020 Nissan Sentra
In between the bare-bones, entry-level Versa and the pricier Altima is the Nissan Sentra, a stylish sedan with a sub-$20,000 starting MSRP — for the 2021 model, that is. Right now and into February, Nissan is offering sweet deals on leftover Sentras from 2020, including 0% financing for 60 months with $500 cash back or $750 cash on the Sentra SR, which is the top trim package. Lease deals include an upgrade to a premium package for $249 a month with $2,349 down. Deals are available for both other trim packages, as well.
2021 Acura TLX
Acura has extended its January deal for lessees looking to get into the sleek and luxurious TLX. Through March 1, those who qualify can drive off in the popular midsize sports sedan for $369 a month for 36 months with $3,899 due at signing. If you're on the fence, consider that Acura brought back their trademark double-wishbone front suspension for this model year. The deal is saddled with a chintzy 10,000-mile annual limit, but Acura offers up extra miles at a very reasonable 20 cents per mile.
Honda Clarity Plug-in Hybrid
Honda is offering a special APR deal for anyone looking to buy a new Clarity Plug-in Hybrid, which boasts a combined EPA range rating of 340 miles. Drivers can choose between two offers on the midsize sedan. First is 0.9% APR for 24-60 months or 1.9% for 61-72 months. The offer is good through March 1.
Fun Facts: The Most Expensive Cars Coming Out This Year From Around the World
*Pictured 2018 Honda Clarity Plug-In Hybrid.
2021 Honda CR-V
For Honda aficionados, the automaker is also offering an exceptional deal on the wildly popular CR-V, but in this case, it's an offer aimed at lessees. You can get a two-wheel-drive CR-V EX with continuously variable transmission for $249 per month for 36 months with $3,099 due at signing. The offer expires on March 1.
Find Out: What To Spend On Your Car To Make It Last Another Year
Make Your Money Work for You
2021 Chevrolet Equinox
Anyone looking for a compact SUV should consider that Chevy is offering $4,500 total cash allowances plus $1,000 GM card bonus earnings for a total of $5,500 in incentives. That's quite a bit of potential savings, considering the compact SUV has a starting MSRP of less than $24,000. The deal, however, is open only to current owners with a qualifying GM card and rewards expire March 1.
Read: Maintenance Costs To Consider If Your Car Has Been Sitting in the Garage
*Pictured 2020 Chevrolet Equinox
2020/21 Hyundai Tucson
If you have your eye on the compact SUV that is the Hyundai Tucson, you can get up to $3,500 in total savings on your purchase of a 2021 model. There's also a 1.9% financing offer for up to 72 months plus $500 off. Finally, you can lease for $159 a month with $3,709 due at signing. The deals on the 2020 model are even better. For last year's Tucson, Hyundai is offering $3,750 total savings, 0% APR and $169 a month to lease. The deals run through February and end March 1.
Did You Know: The Best and the Worst Time of the Year To Buy a New Car
2020/21 Volkswagen Tiguan
The Tiguan is a European-style SUV, and VW is offering a few different deals for February. Through March 1, you can secure 0.9% financing for 60 months on a 2021 model or, if you're interested in last year's Tiguan, you can finance at 0% APR for 72 months. That deal also runs through February and ends in March.
Find Out: 25 Things You Should Always Do Before Buying a Used Car
*Pictured 2019 Volkswagen Tiguan
2020/21 Volkswagen Jetta
VW fans who are shopping for a car instead of an SUV are in luck whether they want last year's model or a 2021 version. Just like the Tiguan, the deal for the 2020 Jetta comes with 0% financing for 72 months. For the 2021 model, it's 0.9% for 60 months. Both offers are good through February and end on March 1.
Make Your Money Work for You
Select Audis
Audi will make the first month's payment up to $800 for qualifying lessees on select models. As part of the same deal, Audi is offering up to $1,000 cash with the purchase of a new 2021 Q3 or $1,500 for a new 2021 Audi Q7, SQ7, Q8, SQ8, e-tron and e-tron Sportback.
Find Out: Is It Smart To Buy a Used Car During the Pandemic? Here's What Experts Say
*Pictured 2020 Audi A6 Sedan
Jaguar E-Pace
If luxury is what you're after, you can lease a Jaguar E-Pace SE P250 for $389 a month for 36 months with $3,995 cash due at signing. If you'd like to own one for yourself, Jaguar is offering 0% financing for 24-72 months on all E-Pace models.
More From GOBankingRates
*Pictured 2019 Jaguar E-Pace Black Edition 
About the Author