Back to Commuting? Here Are 7 Ways To Combat Rising Gas Prices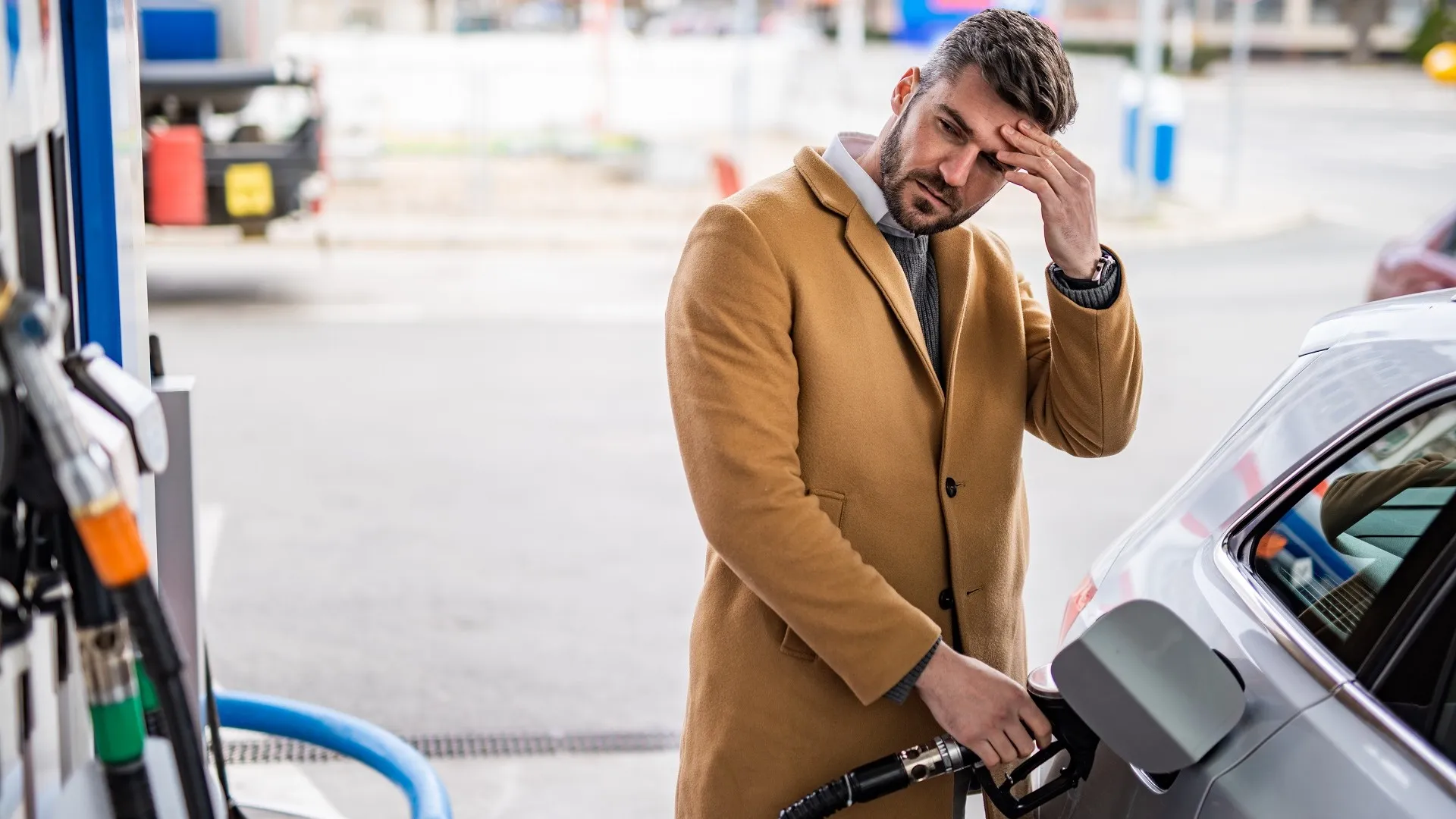 Fill Up on Mondays
The day you fill up your car could affect the price you pay. According to GasBuddy, Monday is the best day of the week to buy gas.
"Though there is variation in daily gas prices across different states, the consensus is that filling up at the beginning or end of the workweek, on Monday or Friday, is the best way to save money," Patrick De Haan, head of petroleum analysis at GasBuddy, said in a news release.
GasBuddy estimated that drivers could save $50 to $100 per year by filling up on the cheapest days of the week.
Use the Right Credit Cards
Different credit cards offer different rewards categories, and now is the time to start swiping with one that offers high levels of cash back or rewards for gas purchases. For example, the American Express Blue Cash Preferred Card offers 3% cash back on gas.
Make Your Money Work for You
Download a Gas App To Compare Prices
Right now, it might be worth it to drive a little out of your way to go to a station with cheaper gas. Gas apps like AAA TripTik Travel Planner and GasBuddy can help you compare prices and find the cheapest gas near you.
Become a Costco Member
Costco routinely has cheaper gas at its on-site stations than you can find at other local pumps, and given the especially high gas prices right now, a Costco membership could be worth it for the gas savings alone. 
GOBankingRates crunched the numbers and, based on the average U.S. gas price overall and the average cost of gas at Costco, we found that if you fill up at Costco weekly, you'll save $465.92 over the course of a year. This means that if your factor in the cost of the Gold membership — currently $60 — you'll still save $405.92 annually.
Use Your EBT-Cash Card
If you qualify for the EBT-Cash card through the Temporary Assistance for Needy Families program, you can likely use these funds to fill up at the pump. According to FoodStampsNow.com, more than 50 gas stations across the U.S. accept EBT, including large chains like 7-Eleven, Circle K, Cumberland Farms, Flying J and Exxon Mobil.
However, if your EBT card is only good for SNAP benefits, you won't be able to use it at the pump.
Switch To an EV
If you've thought about making the switch to an electric vehicle, soaring gas prices could be your motivation to take the plunge. However, you should be prepared to wait a while to actually get an EV, as supply chain issues are causing long delays for consumers.
"Supply-chain delays are impacting EVs even more than gas-powered vehicles," said Alex Chew, head of auto partnerships at car insurance app Jerry. "If you purchased an EV tomorrow, you may still be driving and paying to fuel your current car for months until your EV arrives."
Make Your Money Work for You
Request a Hybrid Work Schedule
If you're back in the office and you'd rather not be, the recent hike in gas prices could be a valid reason to request a hybrid — or even fully remote — work schedule. If more people worked from home, it could actually lower fuel prices due to the falling demand.
"So much of the commute into the office drives gasoline consumption," GasBuddy's De Haan told WABE in an interview last summer. "Only because [of] the pandemic now have Americans started to be allowed the freedom to work from home when possible, and the implications on gasoline consumption can't be understated."
More From GOBankingRates
Editorial Note: This content is not provided by American Express. Any opinions, analyses, reviews, ratings or recommendations expressed in this article are those of the author alone and have not been reviewed, approved or otherwise endorsed by American Express. American Express credit card products are not available through GOBankingRates.com.

BEFORE YOU GO
See Today's Best
Banking Offers