Here's How Much It Costs to Attend the 2016 Olympics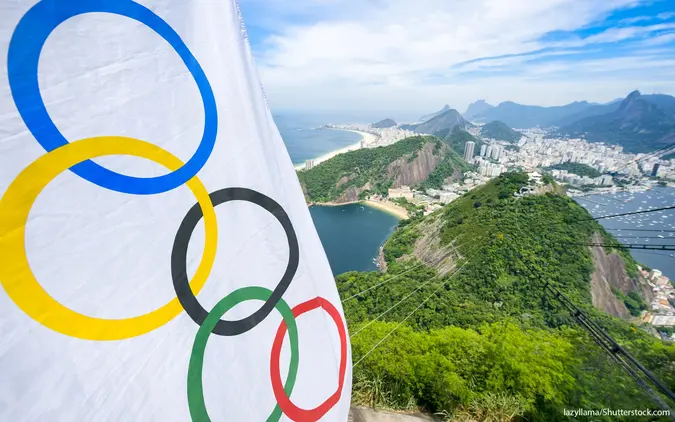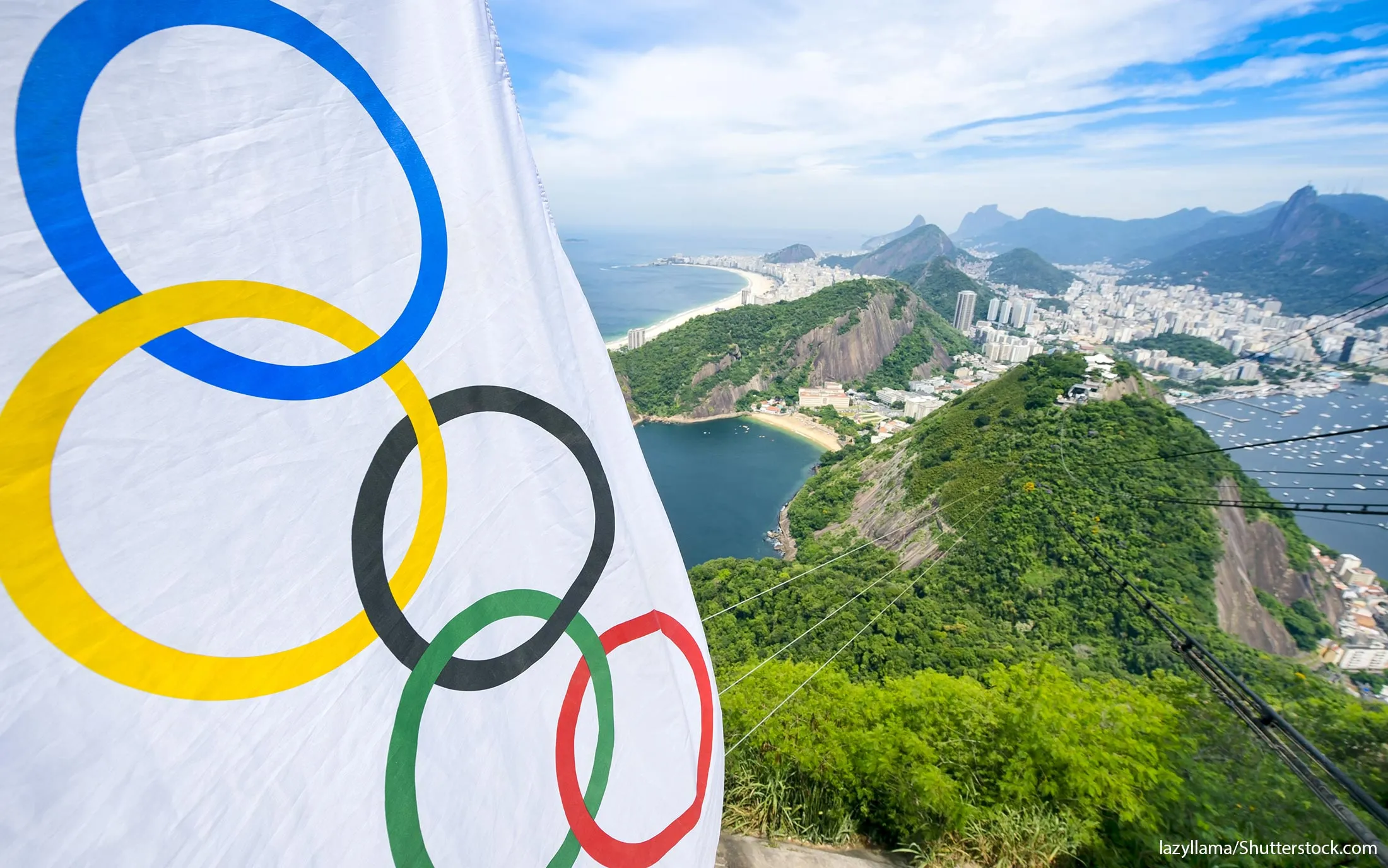 It's 2012, and the men's 100m Olympic event is about to begin in London. The runners lunge to the ground and get ready.
"Set!"
The starting gun goes off, and in just 9.64 seconds Usain Bolt sets a new record.
Watching the fastest man alive race to another gold medal has got to be one of the coolest feelings in the world. But if you plan on attending the 2016 Olympics in Rio to see Bolt go for more gold, your expenses can really add up. From flights to hotel packages, see how much it will cost to attend the Olympic Games in 2016 and where you can — more cheaply — watch the Olympics from home.
See: Usain Bolt's Net Worth as He Goes for More Gold in 2016 Olympics
2016 Olympic Tickets: $20 to $1,400 Per Ticket
The 2016 Rio Olympic Games begin on Aug. 5, marking the first time a South American country has ever hosted the event. Opening and closing ceremonies will take place in Rio's Maracanã Stadium, which officially has 78,000 seats, but has a history of squeezing far more into the venue which they might do for the Rio Games.
About 7.5 million tickets are available for purchase for the Rio Olympic Games. The tickets are for events in various rounds and range from $20 to just over $1,400 for opening ceremony seats. More than half of the Olympics tickets are $21 or less, however, according to the Rio 2016 site.
Flights to Rio: $1,200 to $5,800 Roundtrip
Due to current concerns over the Zika virus, which has pervaded Rio and scared many athletes from even competing, airfare and lodging packages to Rio during the Olympics are cheaper than normal. But that doesn't mean traveling to Rio for the Olympics will be inexpensive. On Orbitz.com, for example, you can find one- to two-stop, roundtrip flights from Los Angeles to Rio leaving Aug. 3 and returning Aug. 10 for anywhere between $1,237 up to $5,741 for a nonstop flight. And as the games get closer, flight prices are just going up.
Make Your Money Work for You
Rio Hotels for the Olympics: $20 to $4,000 Per Night
While some hotels have sold out of rooms, and hotels in Rio are limited to begin with, there are still options available. Lodging options on Expedia in Brazil range from $20 for a hostel bed to $3,995 for a hotel per night. The average price for a hotel room in Rio is about $500 per night — but keep in mind you don't get much.
You could also consider combining your flight and hotel into a more affordable package if you can find one. Julia Carter, director of sales at travel site BrazilNuts.com, said a few five-night flight and hotel packages from Miami to Ipanema Hotel in Rio, for example, are $2,799 per person for double occupancy.
Find Out: How to Book a Hotel for Less Money
Rio Olympics Souvenirs: $5 to $80 Per Item
The official Rio Olympics site already has a store offering many souvenirs for the 2016 Olympic Games. From t-shirts and hats to magnets and backpacks, the prices for these items range from as little as $5 to as much as $80 for a dress or backpack — and buying multiple items will cost even more. Not to mention purchasing other memorabilia in Rio.
Transportation Around Rio: $7 to $50 All Week
Traveling abroad can be pricey, and getting around once you've arrived can also leave you digging deep into your pockets for more cash. For the Rio Games, organizers have launched the travel RioCard, an all-in-one option that gives visitors access to all public transportation options during the Olympics. The one-day RioCard will run $7.50, three-day cards will cost $20.90 and seven-day costs will be $47.85. The card will allow users to ride the bus, metro, train and Bus Rapid Transit System. So, this is one expense that won't break the bank while in Rio — since these cards can last you all week.
Make Your Money Work for You
Watch the 2016 Olympics at Home
If the price of attending the Rio Olympics is too high, consider watching the games from home like the majority of the U.S. will be doing anyway. NBCUniversal will broadcast all of the games on both NBC and Telemundo affiliates around the country — for a total of about 2,084 hours. Rio Olympic action will also be spread throughout the following cable networks:
Bravo: Bravo will broadcast tennis daily from 9:30 a.m. EST until 10 p.m. EST. beginning Saturday, Aug. 6. The final four days will each consist of eight hours of coverage, from 11 a.m. EST to 7 p.m. EST. The women's singles final will air Saturday, Aug. 13, and the men's singles final conclude on Sunday, Aug. 14.
CNBC: CNBC will air archery, beach volleyball, cycling, rugby, water polo, wrestling and the elimination-round of basketball and volleyball. Coverage begins Saturday, Aug. 6 and concludes Friday, Aug. 19. On weekdays, the network's Olympic coverage will air from 5 to 8 p.m. EST.
Golf Channel: Golf has returned to the Olympic Games for the first time in 112 years, and Golf Channel will provide Men's Olympic Golf coverage from Thursday, Aug. 11, to Sunday, Aug. 14. Women's golf coverage will air Wednesday, Aug. 17, to Saturday, Aug. 20.
MSNBC: MSNBC will cover men's basketball, beach volleyball, rugby, soccer, volleyball, water polo and many other sports. Coverage begins on Saturday, Aug. 6, and concludes on Saturday, Aug. 20. Ten of the network's 15 days of coverage take place from 12 p.m. EST to 5 p.m. EST.
NBC Sports Network (NBCSN): NBCSN will air Team USA women's soccer, and Team USA men's and women's basketball, among other sports. Coverage will begin Saturday, Aug. 6 and conclude Saturday, Aug. 20. On most days coverage will take place from 8 a.m. EST to midnight EST.
NBC UNIVERSO (Spanish language): Women's soccer will begin on Wednesday, Aug. 3, two days prior to Opening Ceremony at the Rio Olympics, and continue through Aug. 21.
USA Network: USA Network will broadcast eight hours of coverage daily from 9 a.m. EST to 5 p.m. EST, including men's basketball, beach volleyball, cycling, rowing, synchronized swimming, volleyball and water polo. USA Network will also provide weekend programming.
2016 Olympics Live Stream: How to Watch the Olympics Online
You can easily watch the Rio Olympics online at NBCOlympics.com. You can also download the NBC Sports app and live stream the Olympics to your desktop, smartphone, tablet or connected TV. So, no matter where you are — whether in Rio or on the train to work in your hometown — you can watch the 2016 Olympic Games.
Keep Reading: 31 Hacks to Save on Last-Minute Travel Plans
Tauren Dyson contributed to the reporting for this article.