7 Bargain Shore Excursions to Do on Your Next Cruise
You can go with the pack or choose your own adventure with these bargain cruise excursions.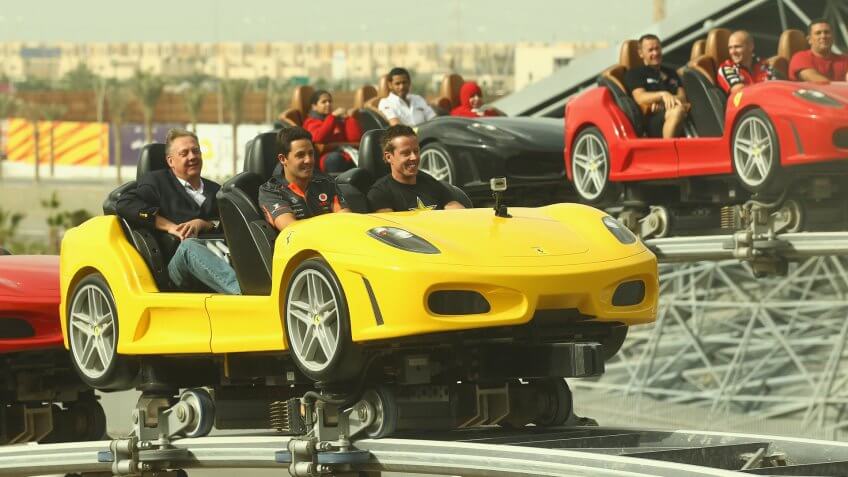 Robert Cianflone / Getty Images
Taking a cruise is all about exploration. But when 10-story floating cities house everything from indoor skydiving to planetariums, it might be hard to imagine leaving your ocean-bound luxury digs for a jaunt on dry land. That's where shore excursions come in.
Between tickets and onboard spending, the average cruiser already spends about $1,779, according to cruise industry publication CruiseMarketWatch. So if you want to explore the world's ports without stressing over your bank balance, it's smart to start bargain hunting for the best cruise excursions well before you set sail.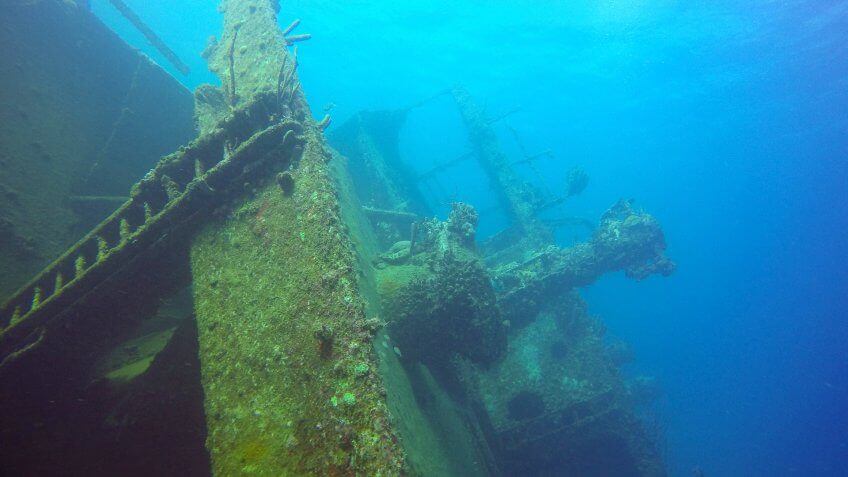 Daniel A. Leifheit / Getty Images
The Antilla Shipwreck Sail and Snorkel Trip
Cruise Line: varies, through Shore Excursions Group
Cost: $62
Port: Palm Beach, Fla.
This value-priced cruise excursion teaches cruisers a valuable lesson: Booking through a third-party service — Shore Excursions Group, in this case — can get you more bang for your buck on your cruise excursion.
Starting in Palm Beach, you'll tender your way to a catamaran yacht, sail through Aruba for an hour, and finally reach the legendary German shipwreck, Antilla. Once there, it's time to take in about 45 minutes of blissful tropical snorkeling — after a free lesson, that is — alongside a countless variety of vibrant tropical fish. If the weather and sea conditions allow, you'll then snorkel at a second location — a thriving reef — for 45 minutes.
Why It's a Bargain: In Aruba, a snorkeling excursion typically costs about $60 per person, and taking a daytime sailing trip with an open bar can cost a little over $30 a head. This excursion gets you all of those things, plus complimentary snacks, beverages and even a snorkeling lesson for about 2/3 the average price.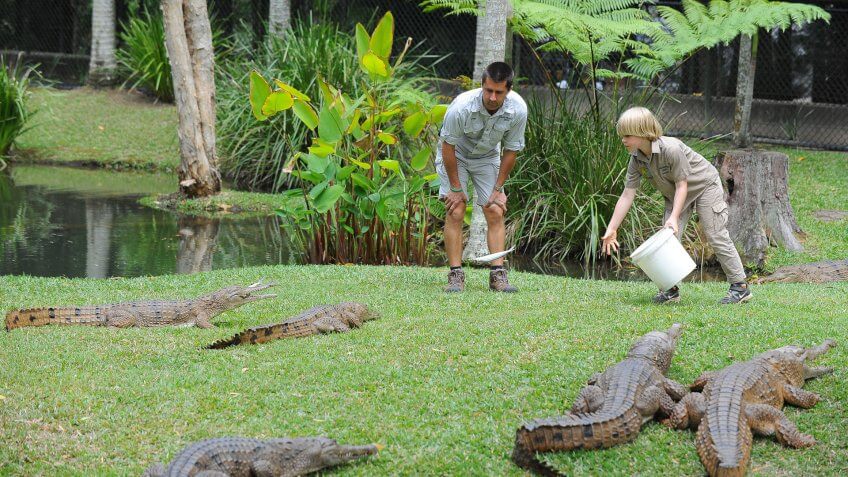 Ben Beaden/Australia Zoo / Getty Images
Australia Zoo and the Sunshine Coast for Families
Cruise Line: Princess Cruises
Cost: $96
Port: Brisbane, Australia
This seven-hour on-shore excursion in Brisbane takes you to the 70-acre conservancy founded by Steve Irwin, the tragically late Crocodile Hunter who charmed the planet with his bravery and enthusiasm for wildlife.
On a two-hour tour of the Australia Zoo, you'll see crocodiles, kangaroos, snakes and more. After that, you'll motor-coach down the twisty roads of the Sunshine Coast, finally hitting up Montville, where you can check out down-home art galleries, studios and local crafts. You'll wrap up the on-shore excursion with a photo op at the Glass House Mountains, a rugged volcanic mountain range that rises up from the Sunshine Coast.
Why It's a Bargain: Princess offers the family package for $96. Purchasing individual general admission tickets to the Australian Zoo runs about $43 for adults and $26 for children. That price doesn't include a journey to Montville, a.k.a. the "Creative Heart of the Sunshine Coast" and the Glass House Mountains.
Waste Not, Want Not: 7 Ways First-Timers Waste Money on Cruises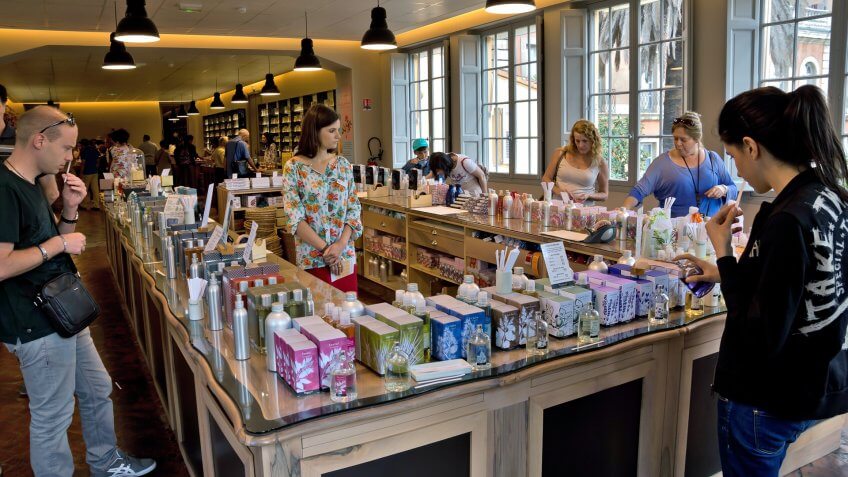 Veniamin Kraskov / Shutterstock.com
Grasse and Saint-Paul-de-Vence
Cruise Line: Norwegian Cruise Line
Cost: $85
Port: Cannes, France
Few things in life are as romantic as a cruise to Cannes, but while you're there, you might as well take in Grasse, too. Speaking of romance, it turns out that the French Riviera town is the birthplace of the French perfume tradition — you'll learn that when you see perfume get made at a factory tour. After watching the roses boil, you'll hop over to Saint-Paul-de-Vence and take a tour of the 16th-century city's numerous galleries and boutiques as you meander its ancient cobblestone streets.
Why It's a Bargain: Touring Grasse perfumers like the Parfumerie Fragonard can cost upward of $120. On this excursion, you'll pay about $35 less and get a tour of a medieval French city, to boot. This is what it feels like to be a cruise insider.
Robert Cianflone / Getty Images
Abu Dhabi Sightseeing and the Ferrari World Theme Park
Cruise Line: MSC Cruises
Cost: $132
Port: Abu Dhabi, United Arab Emirates
MSC Cruises' Abu Dhabi excursion starts at the city's breakwater barrier before rambling over to the world-famous Emirates Palace Hotel, an iconic landmark of the UAE. You might feel like you've gotten a pretty good idea of what Abu Dhabi's all about once you tour the 1,000 jeweled columns of the Sheikh Zayed Mosque, but it turns out your day has just started.
That's because you'll have access to the Ferrari World Abu Dhabi theme park, the world's largest indoor theme park with more than 20 rides and other vehicular-themed attractions, including the world's fastest roller coaster. Apparently, Abu Dhabi is really into setting world records.
Why It's a Bargain: Regular admission to the Ferrari World theme park is about $75 for an adult. A bus tour of Abu Dhabi attractions can cost about $70. MSC Cruises offers a nine-hour day of coordinated sights and amusements for a bit less than that.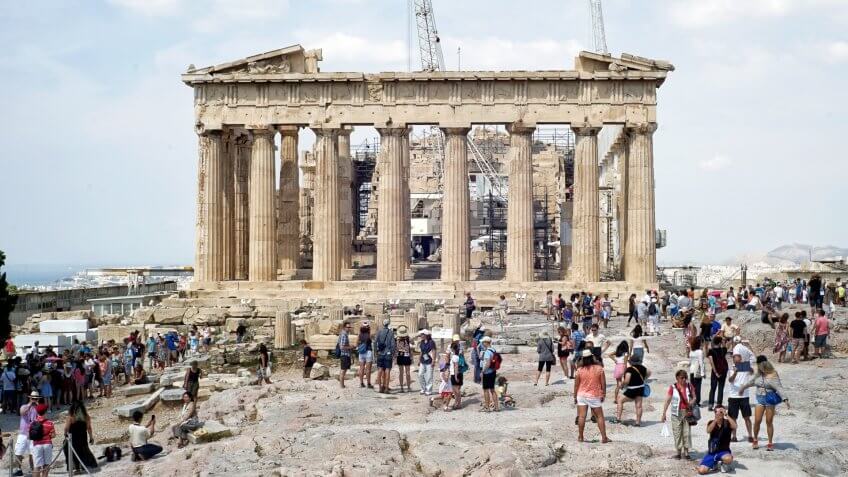 Milos Bicanski / Getty Images
Acropolis Visit and Swim in Lake Vouliagmeni
Cruise Line: Celebrity Cruises
Cost: $69
Port: Athens, Greece
This cruise excursion hooks you up with a whole different kind of celebrity — you'll see one of the most famed landmarks on the planet when you take in a guided tour of the Acropolis in Athens. On your way to Lake Vouliagmeni, you'll also get a drive-by look at the Arch of Hadrian, the Temple of Olympian Zeus, the Panathenaic Stadium, the Greek Parliament Building and more.
Once at the lake, you'll soak up a natural spa experience in thermal waters long said to have healing properties by the locals. Whether the myths are true or not, a dip in mother nature's spa is definitely not a bad way to end a seven-hour day.
Why It's a Bargain: Local tour guides in Athens charge about $45 per head just for the Acropolis, which is more than half of what you'll pay for just one part of your Grecian adventure. Add that to the roughly $8 admission you'd typically pay for Vouliagmeni and the $100 you'd shell out for an Athens Riviera tour, and you'll be soaking up the savings, too.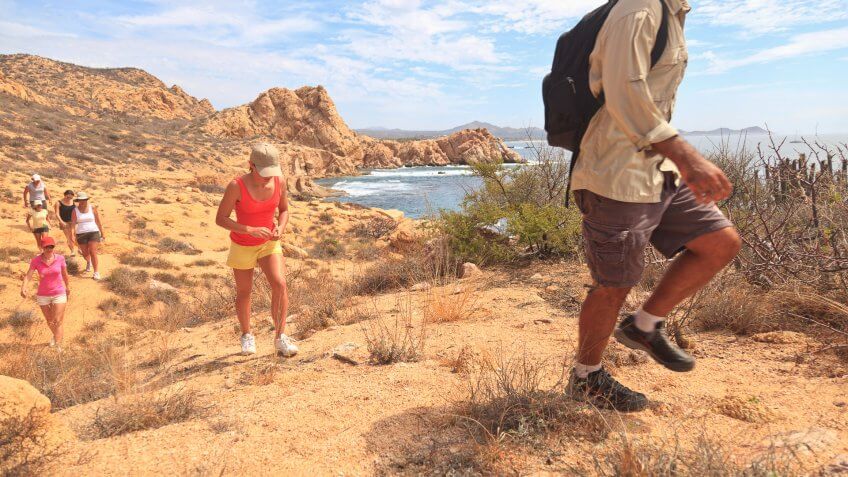 Stuart Westmorland / Getty Images
Cabo Canyon Adventure
Cruise Line: Disney Cruise Line
Cost: $106
Port: Cabo San Lucas, Mexico
Disney isn't exactly known for being the go-to choice for frugal travelers, but the cruise line's Cabo Canyon Adventure shore excursion at the Cabo San Lucas port rolls so much activity into a single ticket price, it's definitely worth a look.
This on-shore excursion doesn't mess around. It starts off with a series of zip lines, segues into a nature hike and rock climbing adventure, encompasses some major rope-bridge action, rolls in a 90-foot rappelling challenge and bookends the whole thing with another 800-foot zip line across the ruggedly gorgeous Mexican landscape.
Why It's a Bargain: Typically, you'll pay $129 for a zip line ride, $120 for a Cabo canyon tour and $75 for rappelling. With this cruise excursion, you pay $106 for the whole shebang.
Speaking of Saving Money: How to Enjoy a Cruise on $100 a Day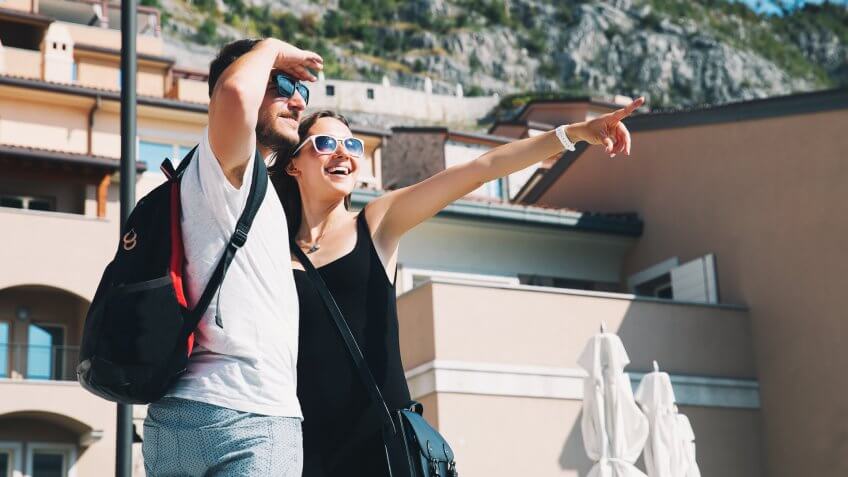 Natalia Deriabina / Shutterstock.com
The Self-Guided Cruise Excursion
Cruise Line: Any
Cost: Varied
Port: Your choice
If an extravagant cruise itinerary just isn't in your budget, consider embracing the freedom of creating your own shore excursions at your cruise's ports. Visit each port's official tourism site for ideas, and you might be surprised at how many free activities you find. As a middle ground between self-made excursions and cruise-sponsored tours, third-party agencies like Port Promotions and Shore Trips can help you snag deals in a timely fashion.
If you're designing your own itinerary in Alaska, a TourSaver coupon book could be your friend. For a nominal upfront cost, these massive books can net you genuine deals on everything from flightseeing to food tours to zip-line adventures.
Why It's a Bargain: Planning your own on-shore excursion doesn't have to cost a dime, although a TourSaver book was recently on sale for about $75. Get your first buy-one-get-one-free deal on a glacier cruise — one of about 120 travel coupons in the book — and it's already paid for itself. Just be sure you don't get so distracted by cheap activities that you miss the boat back home.
Splurge Instead: 7 Expensive Shore Excursions Worth the Money