Most Expensive Shore Excursions That Might Be Worth Your Money
These shore excursions cost a bit more, but they offer unforgettable experiences.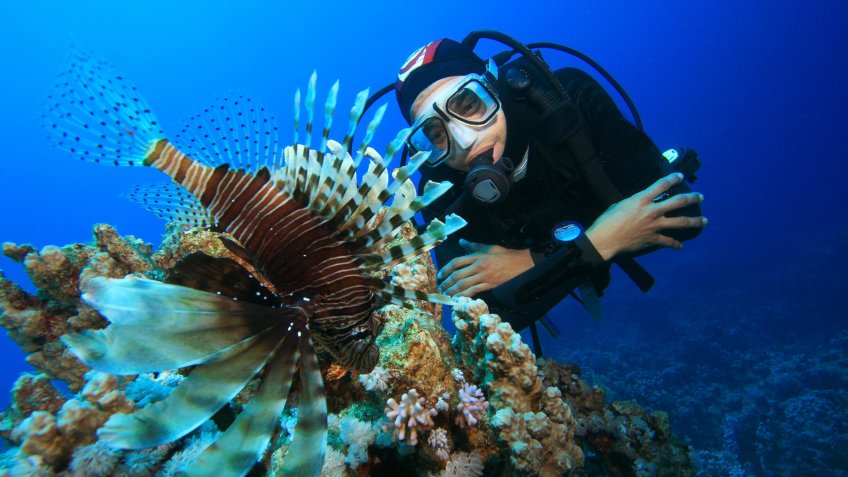 ©Shutterstock.com
After shelling out big money for a cruise ticket and onboard expenses, the average cruise-goer spends $86 on shore excursions, according to cruise industry website CruiseMarketWatch. As plenty of on-shore adventures — from snorkeling to touring wineries to zip lining — clock in at under $100 each, that figure makes sense.
But when you're riding a floating palace that has everything from on-deck race tracks to flying cocktails bars, a little extravagance is the name of the game. Although these shore excursions require more cash than the average cruise adventure, they pay off in different ways. Some actually save you money — relatively speaking, that is — while others offer experiences that you might even consider priceless. Read on to find out how spending a little more money can make your cruise more memorable.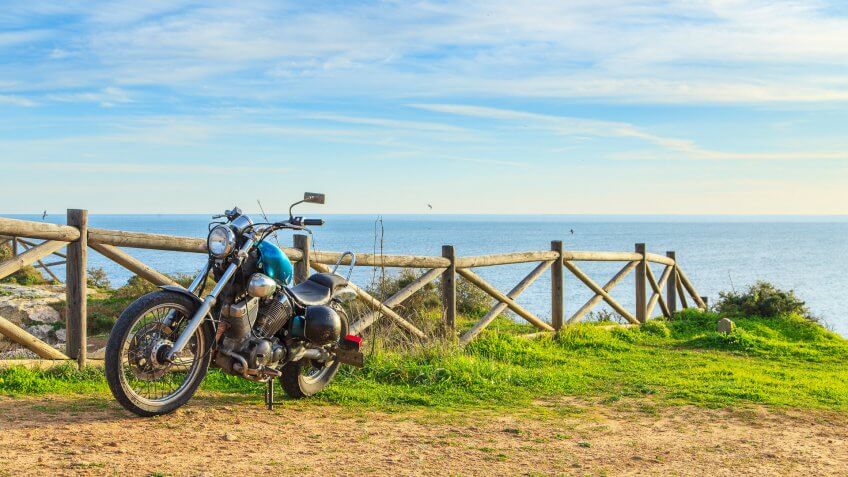 Krzyzak / Shutterstock.com
Bonaire by Harley Davidson
Cruise Line: Carnival
Cost: Starting at $199 per bike
Port: Bonaire, Caribbean Sea
Whether you're a hardcore biker or you just watch too much "Sons of Anarchy," Carnival's hog-centric day trip might just be the best shore excursion out there for motorcycle enthusiasts.
This on-shore excursion sets you up with your own Harley — you'll just need a motorcycle license and insurance. After a brief orientation, you're off to tour the "1,000 steps" dive site, with waters so clear you can see the marine life from land. You'll also stop at the beautifully surreal Caribbean salt flats and Gotomeer lagoon, home to the local flamingos. That's just a little different than what you'd see on Route 66.
Why It's Worth It: Harley rentals are difficult to come by in the Caribbean. Even in more accessible tropical locations like Maui, the rental alone can cost about $199. For the same price, you'll get a tour guide and access to once-in-a-lifetime sights like Bonaire's famous pink flamingos and history-steeped Rincon.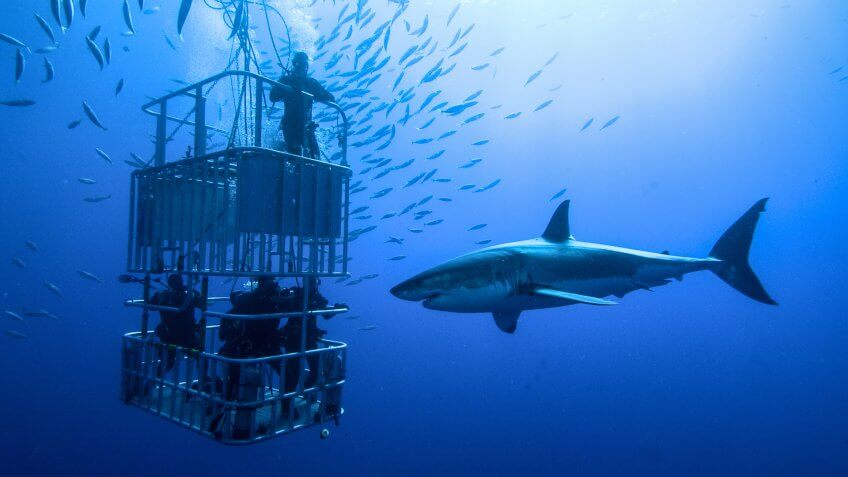 Stefan Pircher / Shutterstock.com
Cage Diving with Sharks
Cruise Line: Various
Cost: From $130 to $280 per person
Port: Everywhere from Tampa Bay to Cape Town
You'll notice a trend when it comes to pricier cruise excursions that tend to be worth the money: Most of them offer experiences that'll give you stories to tell for a lifetime.
This adventure is readily supplied by tons of third-party excursion companies, so you can scale your experience to suit your tastes. Want to take a chill dive with the friendlier sharks of the Florida Aquarium? Done. Or would you rather take a Cape Town tour with actual wild predators? You can do that, too.
Why It's Worth It: While the price of these excursions just about lines up with the cage dives you can buy without a cruise, some of the more fully featured excursions throw in adventurous perks like whale watching and even stops at wild penguin colonies. And you can't put a price on penguins.
Also in Travel: Don't Waste Your Money on These Cruise Extras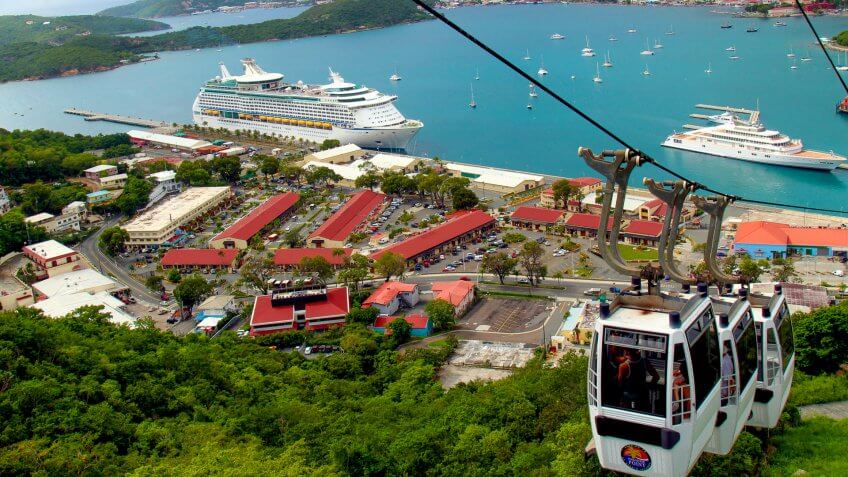 Prayitno / Flickr.com
Skyline Skyride and Luge
Cruise Line: Princess Cruises
Cost: About $135 per person
Port: Tauranga, New Zealand
Speaking of adventures, you don't get much more adventurous than luging. Add a skyride to that luge, and you're dealing with a serious adventure combo.
That's what you get with Princess Cruises' Skyline Skyride and Luge package, which packs a beauteous 75-minute bus ride, cableway gondola ride and three luges into a six-hour day. Don't forget that these luges are surrounded by the wild mountains and blue waters of Tauranga, and not the rubber-tired go-kart tracks you'd see at home.
Why It's Worth It: This one's a little more expensive than your average shore excursion, but the combo deal might actually be cheaper than booking the activities individually. Three luges from Skyline and a gondola ride typically cost $50, and that's sans the bus tour and included day trip to Rotorua's Mt. Ngongotaha, which can cost around $90 with some tour lines.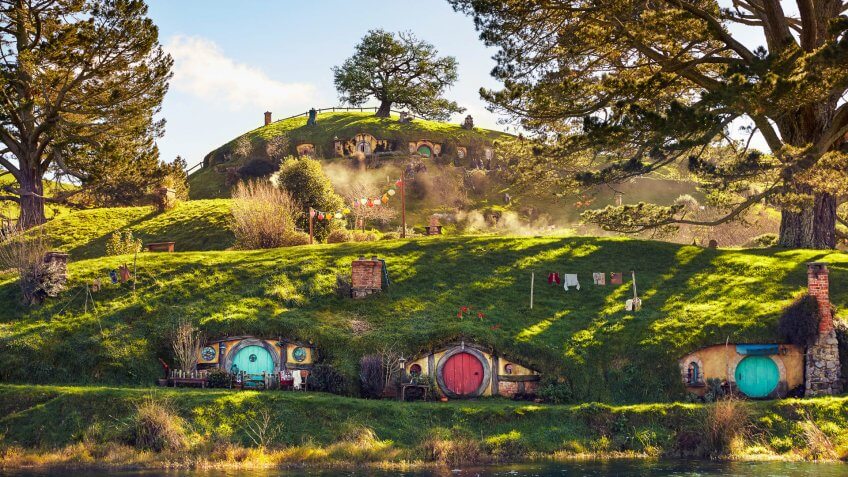 Sara Orme / New Zealand Tourism
Hobbiton and Rotorua Te Puia
Cruise Line: Various
Cost: About $170 per person
Port: Tauranga, New Zealand
The port at Tauranga hides another somewhat pricey but totally worthwhile cruise excursion — at least for Tolkien fans, fantasy fiends, and movie buffs. That's right — third-party booking service Shore Trips and Tours will take you to Hobbiton — the home of Bilbo and Frodo Baggins, as featured in Peter Jackson's "Lord of the Rings" movies.
There, you'll see Bag End and the Party Tree, the Green Dragon Pub and all the Hobbit holes you can handle. If you need to convince your less nerdy cruise companions to come along, the tour also includes a traditional Maori concert, a peek at some local geysers, an educational crash course in flax weaving and wood carving, and a little bird watching with the kiwi birds of Te Puia.
Why It's Worth It: Apart from the gobs of content this eight-hour day trip crams in, taking a cruise to Hobbiton isn't an opportunity that rolls around every day. Just make sure Gandalf doesn't crash your party this time. No one wants to go to Mount Doom.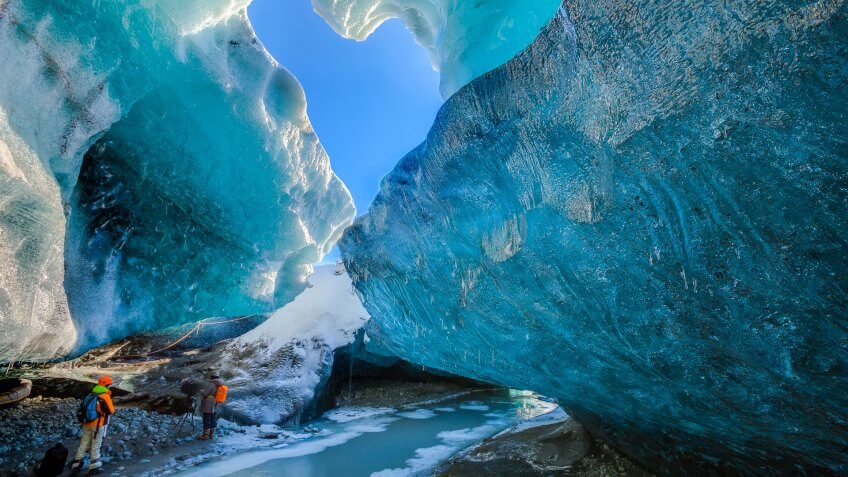 Zhukova Valentyna / Shutterstock.com
Juneau Mendenhall Glacier Ice Adventure Tour
Cruise Line: Various
Cost: About $289 per person
Port: Juneau, Alaska
Your day starts with a peaceful, two-hour canoe trip, weaving through the icebergs of the placid Mendenhall Lake, as you'll take in a bit of history and community culture from your Alaska Shore Excursions tour guide. After a walk across the top of Mendenhall Glacier, you'll get to do something the onlooking tourists can only dream of: Explore its stunningly blue ice caves and crevasses up close. Good thing the package includes rain gear, a helmet, life vest and crampons — you'll need 'em.
Why It's Worth It: Sure, at $289 for 5.5 hours, this one's harder to swallow than your average on-shore excursion. But think about this: Climate change has melted the snows of Mt. Kilimanjaro by 80 percent since 1912, with Arctic sea ice thinning 10 percent in just 30 years. In this case, calling a glacier adventure a "once in a lifetime" experience might be accurate.
Also Read: 30 Places You've Got to Visit Before They Disappear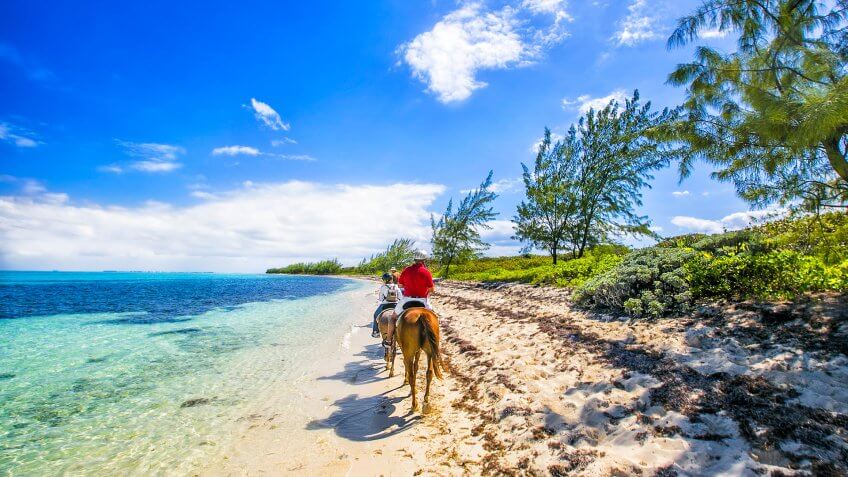 Maylat / Shutterstock.com
Horseback Ride 'n Swim
Cruise Line: Varies
Cost: $154 per person
Port: Grand Cayman, Cayman Islands
If ice cave spelunking isn't your idea of a good time, you can shell out a little less to get something a little warmer, and a whole lot more romantic, with this trip from Shore Excursions Group.
The "ride" part is fairly standard — you'll take a scenic, 30-minute shuttle from Grand Cayman to your rented steed in West Bay, with the added bonus of some guide-provided history tossed in. After 90 minutes of trotting in the sand, you'll ride your horse through the ocean for the final 15 minutes of the journey. Bring a camera, because you might never look this cool again.
Why It's Worth It: The price for this trek is just about comparable to booking a Cayman Islands horseback ride on your own, but something about disembarking your cruise ship to take a shoreline ride on horseback seems guaranteed to be one of the most romantic cruise ideas.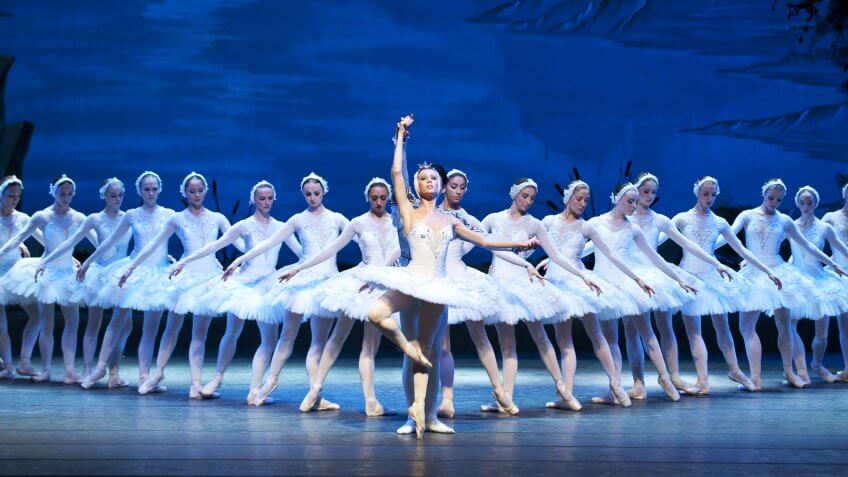 df028 / Shutterstock.com
A Night of Russian Ballet
Cruise Line: Disney
Cost: $209 per adult
Port: St. Petersburg, Russia
When people think of cruising, they don't often think of Russia. But in a move that seems appropriately Disney, the House of Mouse's fleet of cruise ships will take to you St. Petersburg, Russia, for a four-hour night of world-class ballet. You'll view "Swan Lake" or "Don Quixote" in the historical Mariinsky and Mikhailovsky theaters. Consider it an intellectual break from the giant water slides.
Why It's Worth It: Depending on the show, tickets to some of St. Petersburg's main stage ballets at Mariinsky can cost more than $350, so you might just save some dough in comparison. Also, a little culture never hurt anybody.
Save Instead: 7 Bargain Shore Excursions