10 Financial Planning Tips for College Students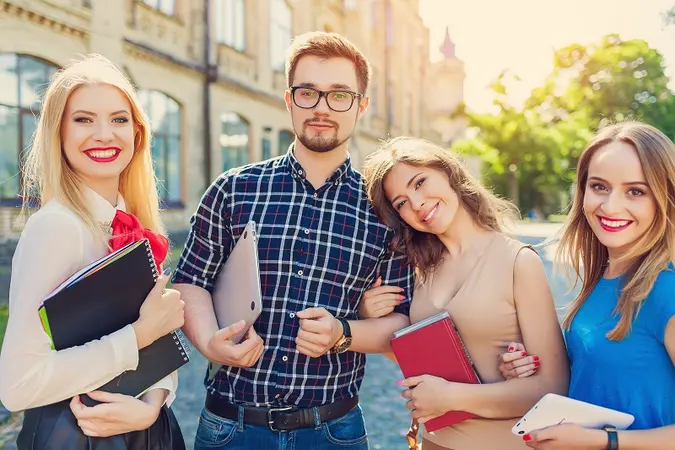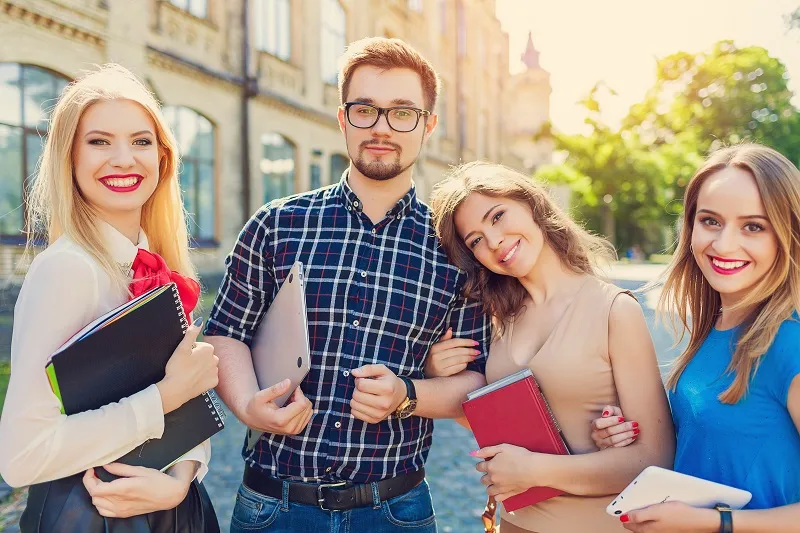 Lauren Banks, now a public relations specialist at M&O Marketing in Southfield, Mich., remembers receiving a loan check for $15,000 at a time when her tuition was less than half that amount. She splurged on things like living off-campus with friends, and by the time she graduated from Oakland University in nearby Rochester, Mich., she owed $60,000 in student loan debt and more than $12,000 in credit card debt.
"This was 2008," said Banks. During this time, her communications degree made it difficult to find employment and a way out of her troubles. Living at home for a while and letting her parents cover the credit card bills helped. But to this day, said Banks, her remaining student loan balance means it will cost her more to purchase an automobile or a house — simply because she didn't know any better when she was younger.
America's Student Loan Debt Crisis
Banks is in good company. Today, more than 40 million graduates in the United States collectively owe about $1.2 trillion in debt, reports CNBC. And, the average 2015 graduate with student loan debt will have to pay back more than $35,000, observed Mark Kantrowitz from Edvisors, which helps students plan for and afford college.
As the Wall Street Journal reported this past May, the class of 2015 is the most indebted ever — at least for now. So, what can college students do to make sure they don't end up like Banks and today's soon-to-be-grads, many of whom will probably graduate with student loan debt in the six figures?
Related: 10 Things No One Tells You About the Cost of College
Make Your Money Work for You
Best Financial Planning Tips for College Students
Current college students can start incorporating smart financial planning tips now to avoid future student loan debt. Read on for of some the best guidance out there.
1. Ask for advice early on.
]It sounds simple, but not asking for help is Banks' biggest regret in terms of her college spending and taking out student loans. She said she personally never asked anyone for advice even though she could have turned to her parents, her financial aid office or a guidance counselor. "You really have no business taking out thousands and thousands of dollars in student loans all on your own at 18 or 19 years old," she said.
As a result of her own lack of forethought, Banks said she is still paying off student loans to this day even though her interest rates are relatively low between 1.70% and just over 2.00%. "If I had asked for advice early on, it wouldn't have taken me so long to get out of that hole," said Banks. "If you are starting out like this and think you could be on a bad path, you need to talk to somebody about it before it gets worse." This is what university financial aid offices are there for, she added.
2. Attend — or transfer to — a less expensive college.
Numerous experts cite this advice as a way to reduce college and student loan expenses. "If you are enrolled at a high-cost private college, you're naturally going to have more debt than at a public college," said Kantrowitz. But, you have to be careful about where you end up going. "Transfer students often need to repeat coursework," he added, "which increases the length of the education program and therefore increases the amount of debt."
3. Find a school with a 'no-loans' financial aid policy.
"Another option is to enroll at one of the six dozen or so selective colleges with generous 'no loans' financial aid policies, where grants replace loans in the financial aid package," wrote Kantrowitz in a blog for Edvisors. "These include all of the Ivy League institutions."
Make Your Money Work for You
If you are transferring schools, keep in mind that the schools in question are very selective, so the chances of being admitted as a transfer student are very low, said Kantrowitz. "Also, depending on the school, financial aid policies for transfer students may differ from financial aid policies for continuing students," he said.
4. Borrow less money through work study.
"You can always tell your school you want to borrow less money," said Kantrowitz. For example, you might be able to replace one or more of your loans with work-study income. "If you go to the financial aid office and say, 'I would like to replace some of my loans with employment,' usually a school will accommodate that," he said.
He also added that there are jobs available off campus as well as non-work-study jobs that can help students handle more college expense with less college debt. "When I was an undergrad student, I worked summer vacations as a software engineer and actually ended with more money than I started out with," said Kantrowitz, who has two degrees from MIT and a master's from Carnegie Mellon University. "I did have a lot of scholarships, however."
Read: How to Turn Your Summer Job Into a Full-Time Career
5. Seek federal loans first.
According to Kantrowitz, federal student loans are cheaper and more available for students. They also have better repayment terms than private student loans. "Federal student loans are also eligible for income-based repayment and public service loan forgiveness, while private student loans are not," he said.
Make Your Money Work for You
6. Opt for tuition payment plans.
If making a lump-sum payment on your student loans sounds too difficult for you, consider a tuition payment plan. "A tuition payment plan or tuition installment plan splits college bills into equal monthly or academic term payments," wrote Kantrowitz. "Since the installments are smaller, paying college bills may be easier and more convenient than making a single, larger lump-sum payment."
7. Sign up for direct-debit before the loans enter repayment.
Similar to an auto lender that might give you a discount for making automatic payments on your auto loan, some student loan lenders might offer student loan discounts in the form of direct-debit, or auto-debit. "Not only does automatically transferring loan payments save on postage and avoid late payments, but many lenders offer a 0.25% or 0.50% interest rate reduction to encourage borrowers to make payments and receive statements electronically," wrote Kantrowitz.
8. Beware of fees when consolidating loans.
Consolidating your student loans entails combining your multiple student loans into one, which makes it easier to keep track of your bills and payments. But, "beware of companies charging fees to consolidate federal education loans," said Kantrowitz. "When you deal directly with the federal government at StudentLoans.gov, there are no fees to consolidate federal education loans."
9. Budget, budget, budget.
Build a simple spreadsheet while you're at school, using one tab for utility bills, credit card payments and other monthly expenses, advised Brendan Coughlin, president of education finance at Citizens Bank, which refinances both private and federal loans for students no longer in college. "Make sure you are putting some money away, and make sure your income exceeds your expenses," he said.
Make Your Money Work for You
Read: How I Paid Off $22,000 in Student Loans in Only 9 Months
10. Take advantage of retail discounts your school is likely to offer.
Many campuses have negotiated all sorts of rate discounts with local retailers to defray the costs of being a student, said Coughlin. The trend has accelerated with the increase in higher education costs. As a result, major universities will usually negotiate discounts tied into your student ID, enabling you to save 20 percent to 30 percent at coffee shops, bookstores, local clothing retailers and more.
"Take advantage of the hard work your school has done for you to make sure you're getting a good deal," said Coughlin.
Need help finding deals? Check out these student discounts from Simple Dollar.