The 10 College Degrees That Pay the Least

7 min Read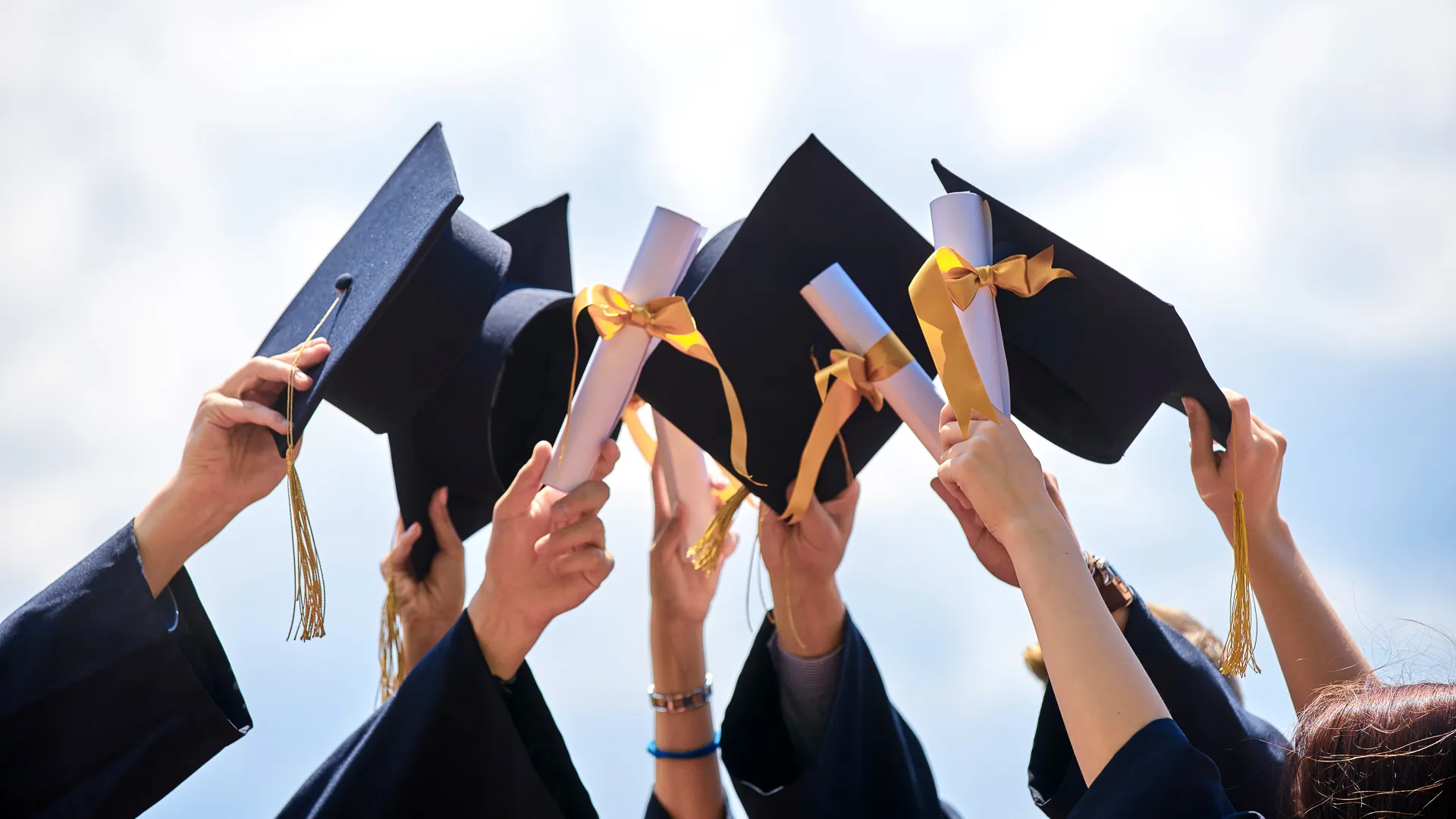 The average person with a bachelor's degree earns more money than the average person with an associate's degree, who earns more than the average person with a high school diploma — but averages don't tell the whole tale. Some four-year undergraduate degrees all but guarantee a life of modest means. 
See: Explore the Cost of Education in the United States
Find Out: Can You Afford Education in America at These Prices?
Using salary data from PayScale, GOBankingRates identified the degrees that command the lowest incomes on the job market. Readers will notice two trends.
The first is that while none of the fields pay a particularly terrible salary in the beginning, they all leave little room for income growth. In most cases, less than $10,000 separates the people just starting out and those with a decade or more in the industry. Starting pay of $35,000, for example, isn't so bad — unless the pot of gold at the end of the rainbow is a salary in the low $40,000s 10 years down the line. 
Did You Know: What It Really Costs To Attend America's Top 50 Colleges
The other similarity is that the overwhelming majority of degrees on this list are in education and human services. The first one is simple — teachers are underpaid. The second one is a bit more complicated. The higher-paying jobs in the human services field require master's degrees and even doctorates — it's an industry where a bachelor's degree is good enough only to get your foot in the door.
Last updated: Aug. 11, 2021
Make Your Money Work for You
Educational Psychology
Early career pay:

$34,600

Mid-career pay:

$47,600
Educational psychology is an important field that sheds light on how people learn and retain knowledge, according to the American Psychological Association (APA). In order to achieve the title of "psychologist," however, you must earn a doctoral degree, although a master's can qualify you for many careers in counseling.
That means that a bachelor's in educational psychology is merely a foundational credential that will not command doctor dollars. Licensed educational psychologists can earn six-figure salaries as curriculum designers, learning analysts, and — especially in the age of COVID-19 — distance learning administrators. Those who enter the workforce with only an undergraduate degree, however, can expect to be mired in the sub-$50,000s even after a decade in the field.
Discover: What It Would Really Mean To Cancel Student Loan Debt
Early Childhood and Elementary Education
Early career pay:

$36,200

Mid-career pay:

$46,500
In most cases, a bachelor's degree is enough to become a preschool or elementary school teacher. Although those in the top 90th percentile can earn $71,000, PayScale estimates that even 20-year veterans of the classroom tend to top out at $60,000. In fact, elementary school teachers shouldn't expect to crack $50,000 until they've spent a decade or even two shaping young minds — and even then, only barely. It's even bleaker for preschool teachers, who don't reach $15 an hour, on average, after 20 years or more in the industry. Even those in the top 90th percentile max out at $51,000 a year.
Equine Studies
Early career pay:

$35,700

Mid-career pay:

$47,100
As the name implies, equine studies deals with the management and care of horses. Those who graduate with the degree can begin work as horse trainers, breeding managers, stable owners/managers, exercise riders, riding coaches, transportation specialists and horse show managers. It's certainly possible to crack $50,000 with an equine studies degree. PayScale reports that horse breeders earn an average of $53,000 a year. Trainers and exercisers, however, make much less.
Make Your Money Work for You
Addiction Studies
Early career pay:

$38,000

Mid-career pay:

$47,000
Psychologists who specialize in addiction must first earn doctoral degrees, and most counselors must have master's degrees to earn a license. There are still many options open to those who hold only a bachelor's degree, but they make less than their colleagues who went to graduate school.
Addiction counselors, for example, earn an average of about $40,000 a year. Licensed addiction counselors (LAC), on the other hand, earn an average of $45,000 and stand to earn much more than their unlicensed counterparts later in their careers.
Find Out: 21 Budgeting Tips for College Students
Child and Family Studies
Early career pay:

$36,400

Mid-career pay:

$46,500
According to the University of Tennessee, graduates with child and family studies degrees can find work in social services and community-based organizations, in education, family intervention, government/public policy, faith-based organizations and in research.
Like so many other degrees that deal in human services, a B.A. or B.S. qualifies you for many entry-level positions — and little else. Therapeutic counseling and clinical work require advanced degrees but pay higher salaries.
Important: Don't Disregard Community College — Here's How It Can Set You Up for a Better Financial Future
Rehabilitation Counseling
Early career pay:

$39,200

Mid-career pay:

$46,400
Rehabilitation counselors help people with mental or physical disabilities to recover and live independently. Although they start their careers earning around $40,000, rehab counselors can increase that by 50% to earn a little more than $60,000 per year after 20 years in the field. The problem is, it takes a long time to get there. Average pay rises to about $50,000 after five to nine years but then remains flat for what can be decades of mid-career work.
Prepare Now: What You Need To Make To Attend College in Your State

Make Your Money Work for You
Outdoor Education
Early career pay:

$37,400

Mid-career pay:

$46,300
With less than $10,000 of advancement between the average start and average middle of a career, outdoor education is not the degree to pursue for people looking to get rich. People with these degrees can land jobs as outdoor educators, conservation educators and park employees — and where they work has a lot to do with what they can expect to earn. Glassdoor is currently showing open positions for outdoor educators that pay as little as $8 an hour at Cornell University. Outdoor education instructors at Mt. Spokane Ski and Snowboard Park, on the other hand, earn $14-$15 an hour.
Good Options: The Best College Majors If You Don't Want Any Financial Regrets
Mental Health
Early career pay:

$36,900

Mid-career pay:

$45,000
Like so many other health and human services degrees on this list, a bachelor's degree in mental health qualifies you only for non-licensure jobs that exist at or near the field's entry point — clinical work requires more education, comes with greater responsibility and commands better pay. An undergraduate degree in mental health can land you a job as a social and human services assistant or a social and community service manager. The former makes an average of $35,530 per year, but the latter does much better at $51,128.
Medical Assisting
Early career pay:

$36,000

Mid-career pay:

$44,800
According to Study.com, bachelor's degrees specifically for medical assisting are actually quite rare and hard to find, and if you do find one, it's likely to be a two-year completion program. If you do find such a degree and land work as a medical assistant, you can expect to earn $35,000 — that's the median salary. Those in the 90th percentile make $50,000, but consider that an outlier. Even after 20 years on the job, medical assistants earn an average of $18 an hour, which is less than $38,000 a year.
Make Your Money Work for You
Metalsmithing
Early career pay:

$40,000

Mid-career pay:

$43,000
Metalsmithing is usually offered as a bachelor of fine arts degree, often in conjunction with a concentration in jewelry — jeweler operations, after all, is where so many metalsmithing professionals spend their careers. According to Indeed.com, they also work as silversmiths, model makers and engravers. On average, they start at $40,000 — more than any other degree on this list — but in terms of income, there is almost no room for growth.
More From GOBankingRates
About the Author