How To Create a College Student Budget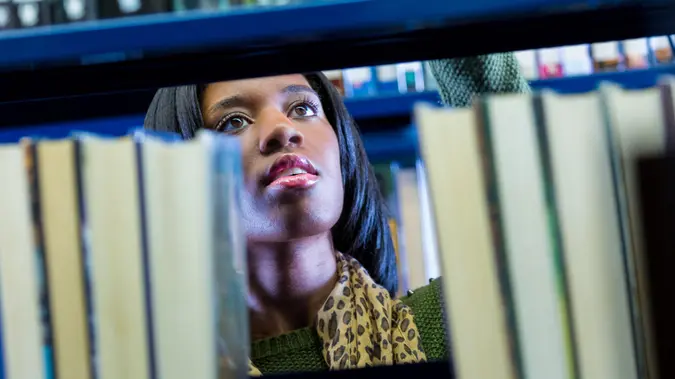 SDI Productions / Getty Images
College is an exciting time. For many students, it's their first time living away from home and all the responsibilities that go with it: doing laundry, cooking and even budgeting. If you have — or are — a student going off to college, it's important to understand budgeting basics. Here's what you need to know.
Have the Money Talk
Long before you pack the car for move-in day, every college student should have a conversation with their parents about money.
Be Sure To Cover These Topics:

The cost of college. Even if the parents are paying, students should be aware of the financial sacrifice that's being made so they can get an education.
Who is paying for what. Parents shouldn't be expected to pay for everything, but students who have been fully supported by their parents up to this point should not be blindsided. Discuss who pays for tuition, books, and even social activities.
Student loans. If a student – or the parents – will need to take out loans to pay for college, be sure to understand what that entails. Everyone should know when they'll need to be paid back and under what terms.
Financial aid. Parents and students should understand the FAFSA and how your tax filing status can affect your aid eligibility.
Credit cards. Incoming college students are inundated with credit card offers. Credit cards can be great for building credit, but they need to be used wisely. A credit card that's available for emergencies – whether it's in the student's name or an extra card on the parents' account – can bring invaluable peace of mind to parents sending their child off to a college far away.
Make Your Money Work for You
Map Out Your Expenses
For the first year, you'll need to take a guess at what college expenses will be, but you can get a good idea from the college. Each college provides an "estimated cost of attendance," which includes tuition, books, and room and board, as well as variable costs like transportation. You can find this information in the financial aid section of the college's website. Use this as a starting point and adjust where you can.
Provide Your Best Estimate for These:

Tuition. This is a fixed cost, and there's no getting around it. Assume you will spend what the college indicates.
Room and board. Students who live in dorms must pay whatever the college charges for their room. Some colleges have options for meal plans, so be sure to understand those and compare them to the student's eating habits. If they'll be going home every weekend, there may be a five-day meal plan that's less expensive than one that covers every day.
Fees. These are costs charged by the college but look at them carefully to make sure you need to pay them all. Fees for things like technology and student activities may be unavoidable. But you may be able to waive the health insurance fee if the student is covered under their parents' plan.
Textbooks and supplies. College textbooks are notoriously pricey, but there are ways to get around that. Renting textbooks or buying used from upperclassmen is a good way to save a lot of money. And that laptop you bought for senior year of high school may still fit the bill for college.
Transportation. Most colleges factor in traveling home for holidays into this line item. For students who go to school within driving distance of home, this cost can be considerably less. Try to estimate the number of trips home, and how much each will cost, and plan accordingly.
Make Your Money Work for You
Beware of Loan Disbursements
When a student takes out loans that exceed the amount that is due to the school for tuition, room and board, and fees, the balance of the loans will be disbursed directly to the student. Depending on the situation, this can result in a one-time payment to the student that will need to last for several months.
If this describes your situation, consider having the loan proceeds disbursed to a savings account, and then setting up a monthly or bimonthly transfer to a checking account. That way, your loan funds act like a paycheck, and you'll get regular deposits that should cover your expenses.
Keep Track of Actual Expenditures
Tracking expenses carefully for the first year will help with budgeting for future years, so be sure to keep good records. Once you know how closely the first year's expenses have mapped to your budget, you can make adjustments.
If you are borrowing to finance college, your first year's expenditures should tell you if you're borrowing too much. If so,  you can borrow less in future years, which means you'll have less money to pay back after graduation – and that's always a good thing.
Make Your Money Work for You
Make Your Money Work for You