Cost of Living 2022: How It's Impacting Plans for College Students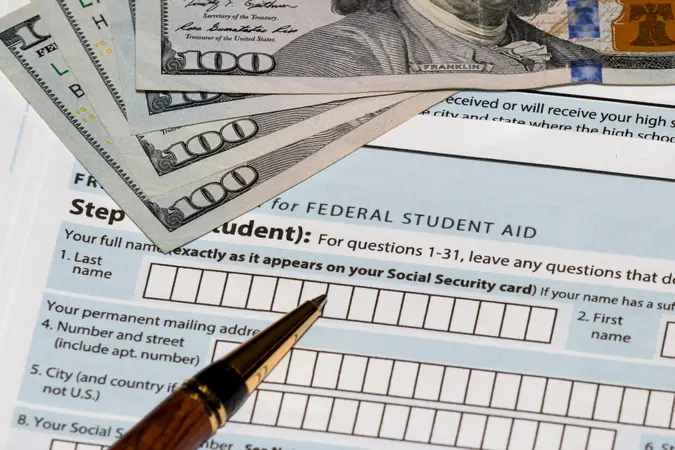 JJ Gouin / Getty Images/iStockphoto
The cost of getting an undergraduate degree is only getting more expensive, and inflation has done nothing to help students afford their education. With the start of the fall semester right around the corner, many students are trying to figure out how to afford classes, textbooks, room and board and a host of other necessities. The rapid and continuous rise in cost of living has changed plans for many Americans.
Find Out: This Credit Score Mistake Could Be Costing Millions of Americans
Save More: Back-to-School Tips To Help You Cut Costs
In a recent GOBankingRates survey, we asked how the rise in prices and cost of living affected college plans. Although a majority of respondents said that their plans haven't changed, a good 31% of people have had to rethink their plans. That's almost a third of Americans with inflation impacting their college decisions. For that 31% of people, here are the specific ways they're adapting.
Make Your Money Work for You
Cost vs. Choice
18% of those affected by higher costs of living have had to make their university decisions based on cost rather than choice. These students are considering the financial burden of their top choice schools and choosing instead to look for colleges with cheaper tuition.
Take Our Poll: Do You Think You Will Be Able To Retire at Age 65?
Junior or Community College
Another 17% of students have decided to attend a junior or community college to save on costs. This is a great choice for students who want to make progress on their education without forking over the tens of thousands a public, 4-year university asks for. 
In State vs. Out of State
The decision most impacted by cost of living inflation is whether to go out of state for a degree. 22% of the people who've had their college plans changed say that they have to stay in state for school in order to keep costs down. It makes a lot of sense when you look at the numbers. Collegeboard reported that the average in-state tuition for a 4 year university for the 2021-2022 school year was $10,470. The average cost for out of state students is significantly more expensive at $27,560.
Make Your Money Work for You
Student Loans
Student loans are a double edged sword. As much as they help students achieve an education, they also tend to be a long-term burden on graduates. And 11% of people affected by inflation have had to take out more loans in order to afford all of the university costs. 
Living with Family
The cost of room and board can be comparable to tuition. For those students that can, living at home can greatly reduce costs, as can eating at home and avoiding food on campus.
Waiting To Enroll
The last 16% are postponing their enrollment in college for the time being. Some are just taking off a semester, while others aren't sure when they'll start back up. With everyday purchases straining the budgets of most Americans, you can see why students might want to wait to drop $40K on a bachelor's degree. This gives them time to save and prepare their budgets for when they decide to enroll.
More From GOBankingRates
Make Your Money Work for You