How Much Is a Fulbright Scholarship Worth?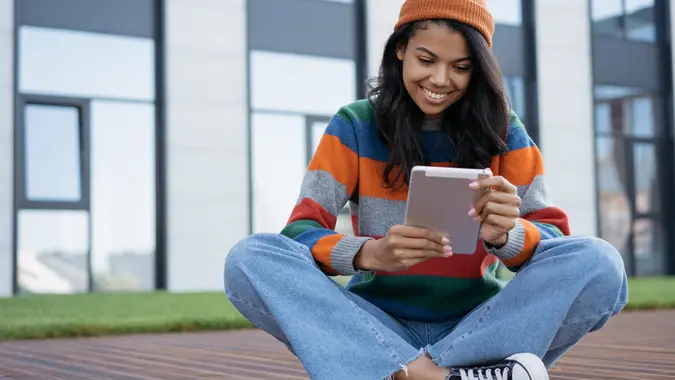 Mirel Kipioro / iStock.com
Approximately 75 years ago, Sen. J. William Fulbright of Arkansas introduced legislation to establish the Fulbright Program, which was created to promote diversity, equity and inclusion through international understanding and collaboration between the U.S. citizens and people in other countries across the globe. The legislation was subsequently passed by the U.S. Congress, and on Aug. 1, 1946, U.S. President Harry S. Truman established the program by signing it into law.
The Fulbright Program offers grants for competitively selected American students, teachers, professionals, scientists and artists who want to study, teach or conduct research abroad — and for those in other countries to come to the U.S. and do the same. Since the program was established in 1946, over 400,000 Fulbrighters from America and 165 additional countries have participated in the program. Here's what a Fulbright grant is worth to U.S. students. And while an exact dollar amount is not available, we've broken down the award benefits you can receive if you are a U.S. student who is selected to participate in the Fulbright Program.
Award Benefits for All Fulbright US Student Grants
These are the standard award benefits that apply to all Fulbright U.S. student grants:
Accident & Sickness Health Benefits
24/7 support line for urgent and non-urgent situations
12 months of non-competitive eligibility (NCE) hiring status within the federal government
A stipend broadly based on the cost of living in the host country. These funds may be used by the grantee to cover to room, board, and incidental costs during the grant period.
Additional Grant Benefits for Fulbright US Student Grants to
Post C

ountries

Post countries are countries where there is no Fulbright commission or agreement in place to plan, implement and supervise the programs between the two countries. Instead, the U.S. embassy in the post country is responsible for supervision:
round-trip transportation to the host country
pre-departure and/or in-country orientations
Make Your Money Work for You
Additional Grant Benefits for Fulbright US Student Grants to
 

Commission

C

ountries

Commission countries have an established treaty with the U.S. to plan, implement and supervise the Fulbright Programs between the two countries. There are currently 49 commission countries globally, which are organized by the following regions:
East Asia and the Pacific
Europe and Eurasia
Middle East and North Africa
South and Central Asia
Western Hemisphere
Please go here to find the website for the commission country you are interested in knowing about grant benefits for.
Other Possible Fulbright Grant Benefits
These benefits are contingent upon the award received and the host country:
book and research allowances
mid-term enrichment activities
full or partial tuition
language study programs
If you happen to need coverage for extensive research support, travel within the country, study materials or equipment, it is recommended that you seek out funding from alternative sources to supplement what you receive from the Fulbright award.
Additional Grant Benefit for English Teaching Assistants
As an additional benefit, English Teaching Assistants, also known as ETAs, are granted a 60-hour online TESOL Fundamentals Course. Here are the requirements for completing the course:
For participants going to post countries, the course must be completed prior to the predeparture orientation in the U.S.
For participants going to commission countries, the course must be completed prior to the in-country arrival orientation.
If you are an ETA who already holds TESOL certification or equivalent coursework, you are exempt from the requirements to complete the course.
Make Your Money Work for You
More From GOBankingRates