Inflation 2023: How Parents Can Plan for Preschool and Beyond With Rising Costs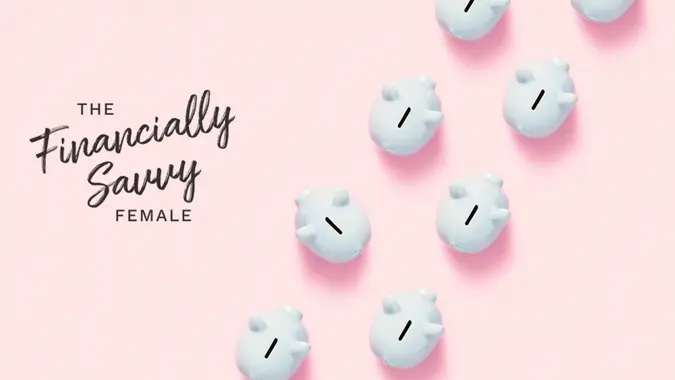 TARIK KIZILKAYA / iStock.com
Parents planning to enroll their child, or children, into preschool may already have a rough estimate of the costs associated with this type of child care.
Save More: 11 Grocery Items To Buy at Dollar Tree
Discover: 3 Signs You're Serious About Raising Your Credit Score
While it's a bit difficult to pinpoint exactly how much the average household will pay for preschool, the Federal Reserve Bank of St. Louis said center-based child care is a major expense for working families. Those sending their child or children to preschool will need to be able to financially plan ahead for this expense. Here are some strategies that can help parents plan for funding preschool and beyond.
Start Saving Early
Autumn Lax, CFP at Drucker Wealth and mother of two, works predominantly with young couples and couples looking to grow their families. Part of the financial planning conversation Lax has with parents is exploring available funding options.
When it comes to preschool enrollment, it's critical for parents to begin saving as soon as possible, especially with rising costs. Lax said saving can start as early as when you first decide to grow your family. As you begin saving money for preschool and future education expenses, this money may be put into a designated savings account for education purposes.
Make Your Money Work for You
Take Our Poll: Do You Have a Second Job or Backup Plan in Case You Are Laid Off?
Research Financial Aid
"Some preschools offer financial aid programs, which can help reduce the cost of tuition," Lax said. "You can also check with your state or local government for any preschool assistance programs that may be available."
Consider Part-Time Options
Some preschools offer the option of half- or full-day program enrollment. Ultimately, the decision of whether to enroll a child in half- or full-day preschool depends on the needs of the child and the parents' schedule. 
Families on a tight budget may consider a part-time preschool program over a full-time one, Lax said, to help reduce preschool's overall cost.
Use a Flexible Spending Account (FSA)
If you have a flexible spending account, you may use it to help pay for preschool. These accounts allow their holders to use pretax dollars for qualifying expenses. 
What parents may not use to pay for preschool is a 529 plan. Lax said a 529 plan is limited to private kindergarten through 12th-grade education and college funding.
Make Your Money Work for You
Prepare For Other School-Related Expenses
Aside from tuition, parents will need to pay for other expenses associated with preschool. 
While these are generally less intensive than those required for grade school or other education levels, children will still need clothes, shoes, select school supplies and coverage of any additional fees. Plan ahead for these expenses and set aside additional funds in your budget for them.
More From GOBankingRates
Make Your Money Work for You