10 Legal Ways To Get Your Kid Into an Elite College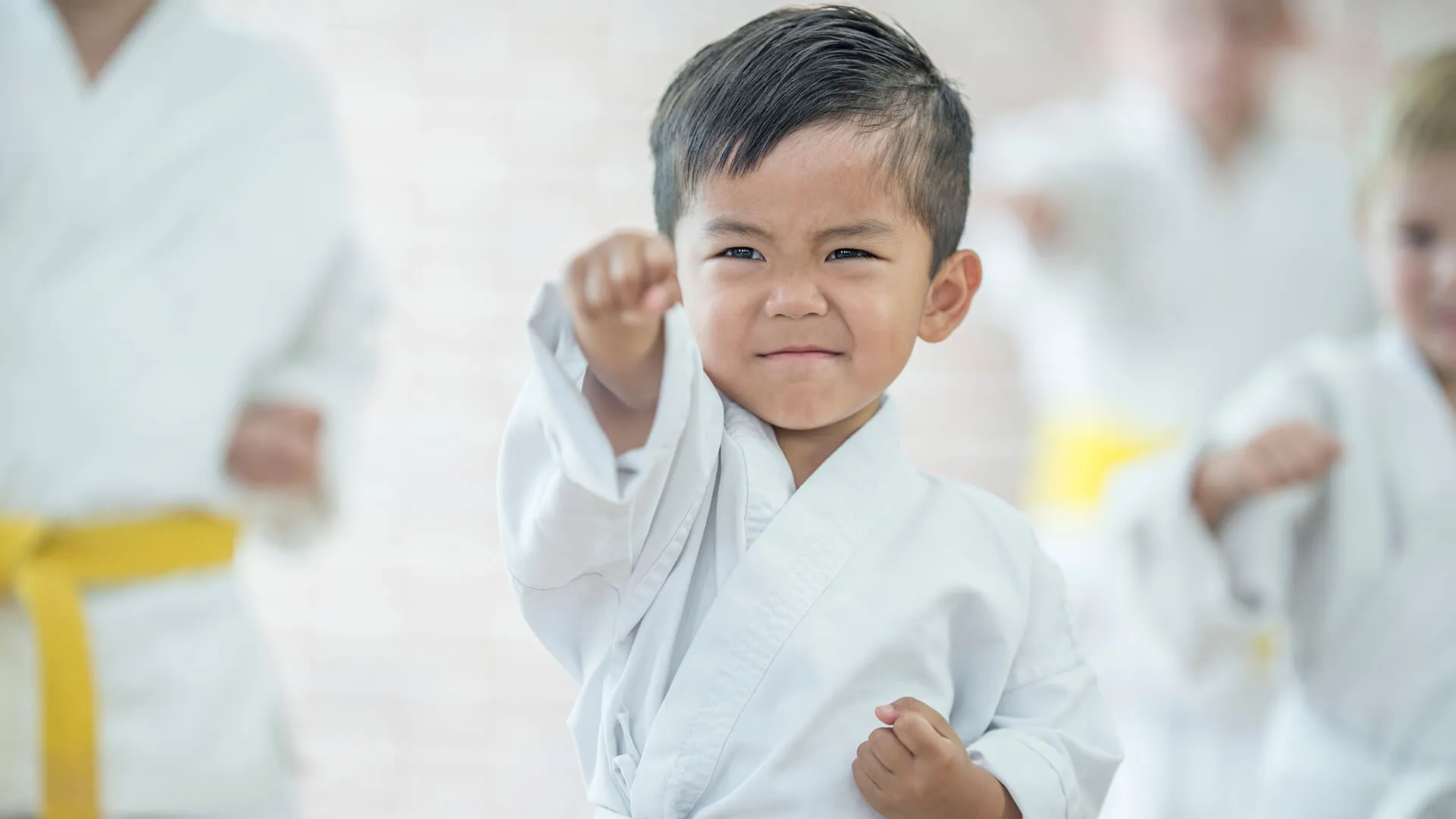 With competition to get into elite colleges increasing every year, it's important as a parent to know what you can do to help your kid's college dreams come true. Being a stepparent of two 19-year-olds, I was recently able to be part of the admissions process and saw firsthand how hard it is to get into universities like Harvard, Stanford, Berkeley, NYU and other top schools.
My personal advice is to do all you can to give your kids a head start before they even begin school — the sooner you can cultivate a love for learning the better. I know with my stepson, who is attending NYU, having that head start really helped him throughout his scholastic career. It's not easy to get into a top university — it takes a lot of studying and hard work, but if you encourage your child to love learning, it'll be easier for them. Also, encourage them to be involved in clubs, sports and extracurricular activities, which can help their application stand out from other high-achieving students.
For even more advice, I spoke with other parents of students who are attending elite colleges, alumni and other college admissions experts. These are their tips for completely legal ways to get your kid into a top-tier school.
Take Advantage of Free Resources
If you feel overwhelmed by the admissions process, the free National Association of College Admissions Counselors database is a good place to start for college admissions assistance.
"This is a fantastic place with a lot of credible information that you can get for absolutely no cost that can help guide your thinking to help your student make selections," said Pamela Donnelly, a college admissions expert and the founder of the GATE College System.
Help Your Child Hone In On Their Passions Outside the Classroom
"While it is important to be academically competitive, there are other things that are important in the admissions process," said a Stanford alumni interviewer. "These days, so many students have high grades, scores and a slew of extracurricular activities. Realistically, there is a 'ceiling' regarding grades and scores, so students need to demonstrate success, and the potential for success, outside of those academic numbers. I think elite schools are looking for unique and passionate individuals. If a student is pursuing something they are passionate about, they will most likely show drive and motivation to find out more and seek out opportunities. This sort of initiative and dedication is important for success in college and beyond, and a student who shows this characteristic will stand out among the sea of high GPAs and test scores. Encourage your child to pursue their interests, learn how to overcome struggles and appreciate challenges."
Caitlin Barber, a UCLA alumnus, also echoed this advice.
"In short, there is no quick and easy way to guarantee admission because it requires good academics and a time commitment to extracurriculars," she said. "What I have seen work is showing passion [for] something in addition to the required good grades. Sports are great if you are athletic and can win a scholarship, but for the majority of us, that is not the case. So what seems to do well is having extracurricular activities like clubs or volunteer activities that are unique, and truly bring out your passions."
Make Your Money Work for You
Encourage Your Child To Take Advantage of Any Available Accelerated Learning Programs
The Accelerated Learning Program allows children who have not placed into upper-level courses to take these courses alongside those who have. These programs allow these students to learn collaboratively along with those who have stronger skills.
Matt Walker, the father of an NYU student, recommends encouraging your student to sign up for The Accelerated Learning Program if it's offered at your child's school.
"Every little thing helps when trying to get into a top university," he said.
Don't Let Summers Go To Waste
While it's good to take some time to relax during summer breaks, if you want your child to be a competitive applicant, you should enroll them in activities during this time off in order to help boost their overall profile.
"Utilizing the summer in a productive way can be one of the best ways to help students get into college," said Brenda Ronan of Julian Krinsky Camps & Programs, which offers summer camps and programs at college campuses. "Exploring new subjects, getting real-world job experience or pursuing a passion are great ways to show colleges your child is motivated."
Summer activities that can give college applications a boost include precollege summer camps, high school internships and career exploration programs.
Invest In Private Tutoring To Help Improve Your Child's GPA
Donnelly said that parents shouldn't skimp on private tutoring in two critical areas, one of which is GPA support.
"Although it can be pricey to have GPA support, anything less than an 'A' can make it more difficult to get merit-based financial aid," she said. "Even students with straight As are living in a time of grade inflation, so we are seeing students with 4.6 GPAs and nearly perfect test scores still end up on wait lists for highly selective schools. What this means is, you have to invest on the front-end in order to make sure your student [is] as competitive as possible."
Make Your Money Work for You
Invest In Private Tutoring for Test Prep
Donnelly also said it's worth investing in a private tutor for SAT or ACT test prep. Carrie Bach, who has been a test prep tutor for 16 years and now runs the company Carrie Bach Tutoring, agrees that private tutoring is almost always more helpful for children than group courses.
"Choose high-quality preparation," she said. "You'll find many cheap, short courses in the community or expensive courses with large test prep companies, but these tend to vary widely in quality. Many of my students come to me after first trying a classroom course and making little progress during it. Consider hiring a skilled private tutor to diagnose areas your student finds difficult, [who can work with them] to target those weak areas. Because tutors customize, it's always more efficient than a prep course and usually more cost-effective too."
Encourage Your Child To Take Practice Exams
"Students should practice taking the SAT and ACT tests," said Jennifer Wozny, founder of the reading comprehension and retention learning center Champion Reading. "When students learn to attack a test systematically, they feel less overwhelmed and feel more in control during the test-taking period."
Come Up With a System To Tackle Daily Tasks That Can Distract From Studies
Help your child with daily stress-inducing tasks or encourage them to tackle these tasks themselves in a productive way, so that they can remain focused on their studies and college prep work.
"Show them how to limit stress by preparing at night for their next day [by] setting out their clothes, making their lunch, and gathering the items they need for the next day and setting them by the door," said Wozny.
Make Your Money Work for You
Hire a Writing Tutor or College Essay Consultant
"Your student might need to seek the help of a writing tutor who can help them craft an essay that will allow them to shine, show their human side and really stand out as a candidate who would be a 'culture add' for the university," said Wozny. "Additionally, if your essay tutor is well-versed in college [application] essays, they will be able to direct you in drafting an essay best suited for that particular university."
Praise Your Child on Their Successes
"You might think your child knows you're proud of them or believe in them, but it's always wise to remind them anyway," said Wozny. "When students are confident that they have a team of supporters behind them, it makes them feel more confident in their own abilities and encourages them to strive to do their best."
Don't Think That a Donation Will Guarantee Admission
"If you have the means, you can write a big check to the college," said Erin Goodnow, founder, CEO and admissions consultant at the college admissions consulting group Going Ivy.
But note that this is definitely not a guaranteed in, especially after the recent college admissions scandal, she said.
"Writing that big check isn't going to be as powerful next year as it has been in the past, with the spotlight on admissions integrity," said Goodnow. And at the end of the day, "there will never be a substitute for good grades, test scores and a memorable application."
Make Your Money Work for You
Don't Be a Helicopter Parent
You might think you're helping to move your child's application along by reaching out to schools directly, but this could actually hurt their chances of getting in.
"Do not advocate colleges directly," said Donnelly. "We see this a lot with wealthier families. Mom and dad try to steamroll the entire experience. This is a time for your student to become independent, not co-dependent. You must allow them to have their voice. You must allow all communication to be directly from the student to any colleges, not coming from mom or dad. That is a big red flag."
Don't Be a Snob
"An elite school doesn't necessarily mean it's the right fit for your student, nor does it necessarily mean it's going to lead to the best career," said Donnelly. "During 22 years of my experience out in the field, I've seen many more students going through liberal arts programs at small- to mid-size colleges and universities, including state schools, perform better overall across time than students who worked very, very hard to try to get into more selective colleges. In fact, one member of my board of directors even mentioned to me that he would rather hire somebody from a less competitive school because he has seen too many 'pampered darlings,' as he called them, coming out of the Ivy League. In the end, very much of this is about work ethic, so elitism can actually backfire in the long run."
Keep reading to find out which college majors will leave you with the fewest financial regrets.
More on Education
Gabrielle Olya contributed to the reporting for this article.