Here Are the 15 Most Expensive High Schools in America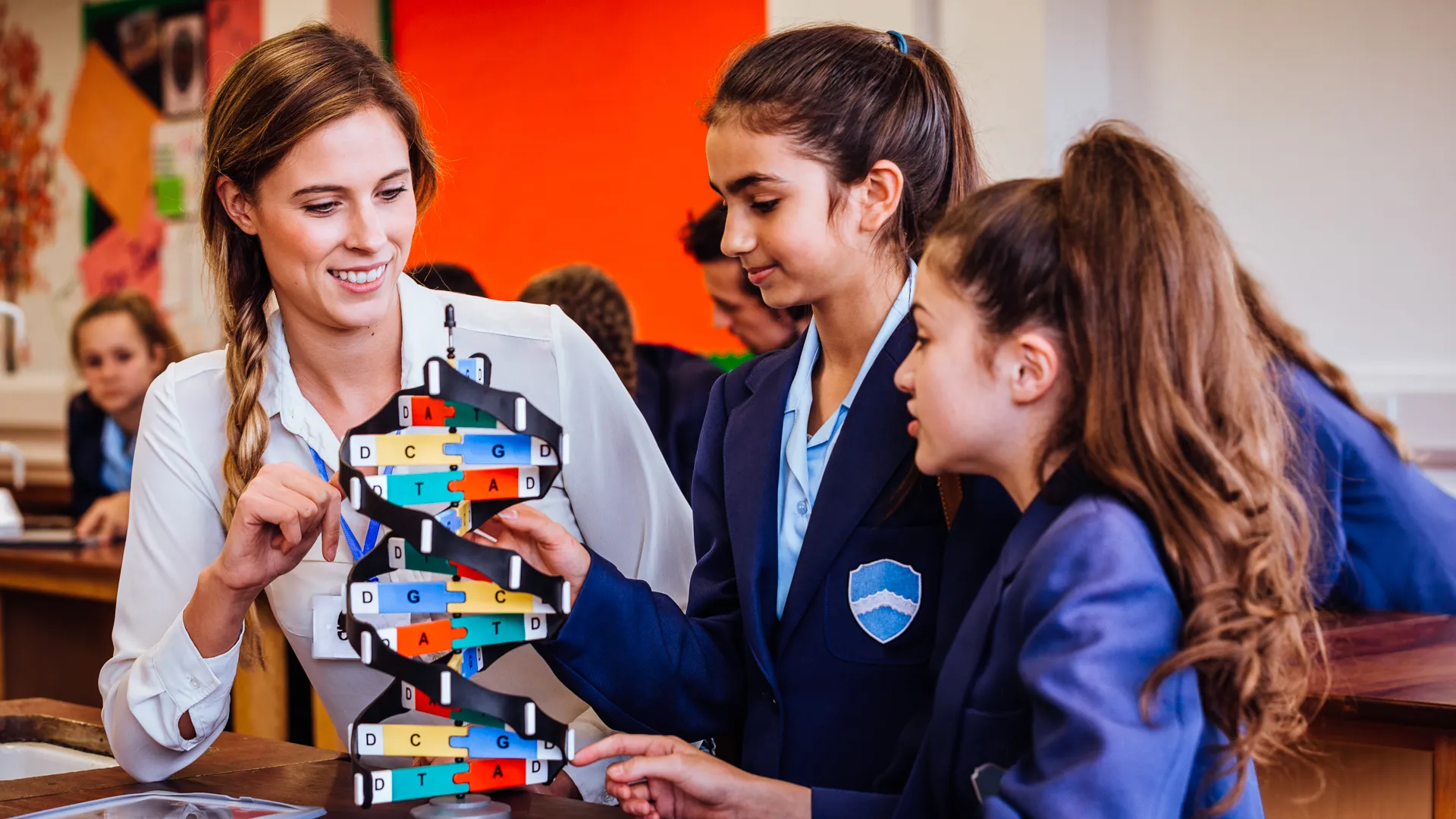 Getting the best education possible for their children is the goal of most parents in the U.S. However, for some families, this means sending their children to private schools, even starting with kindergarten. While private schools abound, it's not something not every family can afford — especially if they have one of the nation's most elite schools in mind — without financial aid.
According to the Education Data Initiative, the annual cost of private elementary school averages $11,207 per student and $15,645 for a high schooler in the United States. And, of course, the final bill depends on where you live.
In Connecticut, for example, the average tuition costs $22,564. That's more than the $18,524 students will pay at University of Connecticut this fall. And on the low end, the average private school tuition in South Dakota costs $5,932.
Find out which high schools across America are the most expensive.
The Loomis Chaffee School
Location: Windsor, Connecticut
Annual tuition: $52,100
The Loomis Chaffee School, situated in Windsor, Connecticut, is a highly regarded co-ed boarding and day school. Established in 1914 through the merger of two prestigious schools, Loomis Institute and Chaffee School, it offers a comprehensive education for grades 9 through 12. With a focus on academic excellence and leadership development and a diverse array of extracurricular activities, Loomis Chaffee provides students with a well-rounded and enriching high school experience.
St. Albans School
Location: Washington D.C.
Annual tuition: $52,576
St. Albans School, located in Washington, D.C., is a prestigious all-boys preparatory school with a rich history dating back to 1909. As part of the National Cathedral School, it offers a rigorous academic curriculum as well as teaching its students the value of being responsible world citizens.
Make Your Money Work for You
Concord Academy
Location: Concord, Massachusetts
Annual tuition: $52,740
Concord Academy, located in Concord, Massachusetts, is a private school known for its progressive approach to education. Established in 1922, it emphasizes intellectual exploration, creative thinking and inclusivity. The school's commitment to fostering both academic excellence and personal growth has earned it an impressive reputation amongst college-prep schools.
The Taft School
Location: Watertown, Connecticut
Annual tuition: $53,500
The Taft School is a private co-ed institution in the western part of Connecticut. Regarded as one of the top preparatory schools in New England, it's known for its challenging academic programs and highly selective admissions process.
Phillips Academy Andover
Location: Andover, Massachusetts
Annual tuition: $53,950
Situated 25 miles north of Boston in Andover, Massachusetts, Phillips Academy is a co-ed university-preparatory school catering to boarding and day students in grades 9 through 12, as well as offering a post-graduate year. Established in 1778, this independent secondary institution boasts a rich legacy of academic excellence, embracing a global perspective while fostering a nurturing educational environment.
Kent School
Location: Kent, Connecticut
Annual tuition: $54,600
The Kent School takes a humble approach to education, focusing on "simplicity of life, directness of purpose and self-reliance." The school was founded in 1906 by an Episcopalian monk, and it aims to prepare students "intellectually, socially, ethically and spiritually."
The Webb Schools
Location: Claremont, California
Annual tuition: $54,752
The Webb Schools consist of two private schools in Claremont, California, created by Thompson Webb. The Webb School of California, started in 1922, serves boys in grades 9 through 12, and the Vivian Webb School, founded in 1981, does the same for girls. These schools focus on strong academics, personal growth and leadership development in a welcoming environment.
St. Mark's School
Location: Southborough, Massachusetts
Annual tuition: $55,710
St. Mark's School, nestled on a sprawling 210-acre campus in Southborough, Massachusetts, just 25 miles from Boston, is a distinguished co-ed preparatory institution with an Episcopal affiliation. The school provides a comprehensive educational experience for students in grades 9 through 12, focusing not only on academic excellence but also on building character, leadership skills and a sense of community involvement.
Make Your Money Work for You
The Thacher School
Location: Ojai, California
Annual tuition: $56,680
Located on a 427-acre campus in Ojai, California, The Thacher School stands as a distinguished co-ed boarding institution. Established in 1889, initially as a boys' school, it now holds the title of California's oldest co-ed boarding school. The school's history underwent a transformative shift in 1977, when it welcomed its first female students, ultimately resulting in its pioneering co-ed graduating class of 1978.
Belmont Hills School
Location: Belmont, Massachusetts
Annual tuition: $57,400
Belmont Hill, situated in Belmont, Massachusetts, is a private school catering to young men in grades 7 to 12. The school's environment actively promotes both encouragement and challenges, fostering an atmosphere where students can thrive.
Middlesex School
Location: Concord, Massachusetts
Annual tuition: $58,350
Middlesex School caters to students in grades 9 through 12 and is known for its rigorous academic programs, emphasis on ethical growth and vibrant campus life. Middlesex School draws students from around the world and has a very international campus.
The Peddie School
Location: Hightstown, New Jersey
Annual tuition: $58,700
The Peddie School is a co-ed boarding and day school that's known for its intense academic programs, distinguished faculty and vibrant campus, providing students with a supportive environment to excel academically and develop essential life skills.
Groton School
Location: Groton, Massachusetts
Annual tuition: $59,995
Groton School is a prestigious co-ed boarding school situated in Groton, Massachusetts. With a legacy dating back to the late 19th century, the school is recognized for its rigorous academics, focus on personal growth and a commitment to cultivating leaders who contribute positively to society.
Noble and Greenough School
Location: Dedham, Massachusetts
Annual tuition: $60,100
Noble and Greenough School, commonly known as Nobles, is a distinguished co-ed day and boarding school located in Dedham, Massachusetts. Renowned for its rigorous academic curriculum, Nobles prides itself on preparing its students for college and beyond.
Milton School
Location: Milton, Massachusetts
Annual tuition: $63,950
Known for its commitment to fostering academic excellence and holistic development, the Milton School offers a comprehensive range of programs and educational opportunities and is dedicated to expanding students' intellectual curiosity, critical thinking and social engagement.
Jordan Rosenfeld, Jami Farkas, Gabrielle Olya, Rebecca Hollada and Kailiokalani Davison contributed to the reporting for this article.
Photo Disclaimer: Please note photos are for representational purposes only. As a result, some of the photos might not reflect the locations listed in this article.
Methodology: To find the 15 most expensive high schools in America, GOBankingRates used Niche's 2023 Best Private High Schools in America data to analyze the top 200 ranked schools. For each private school, GOBankingRates found the following factors: [1] 2022-2023 yearly tuition for the highest grade level (does not include room and board), [2] enrollment numbers, [3] student to teacher ratio, [4] Niche ranking, [5] location [City, State], [6] Received Financial Aid, [7] Average SAT, and [8] Average ACT. Only factor [1] was used to determine final rankings, factors [2] through [8] are provided for supplemental information. Those schools that did not separate room and board from tuition were not included. All data was collected on and up to date as of Aug. 15th, 2023.
More From GOBankingRates

BEFORE YOU GO
See Today's Best
Banking Offers