19 Surprisingly Scrappy Ways Americans Are Paying For College

8 min Read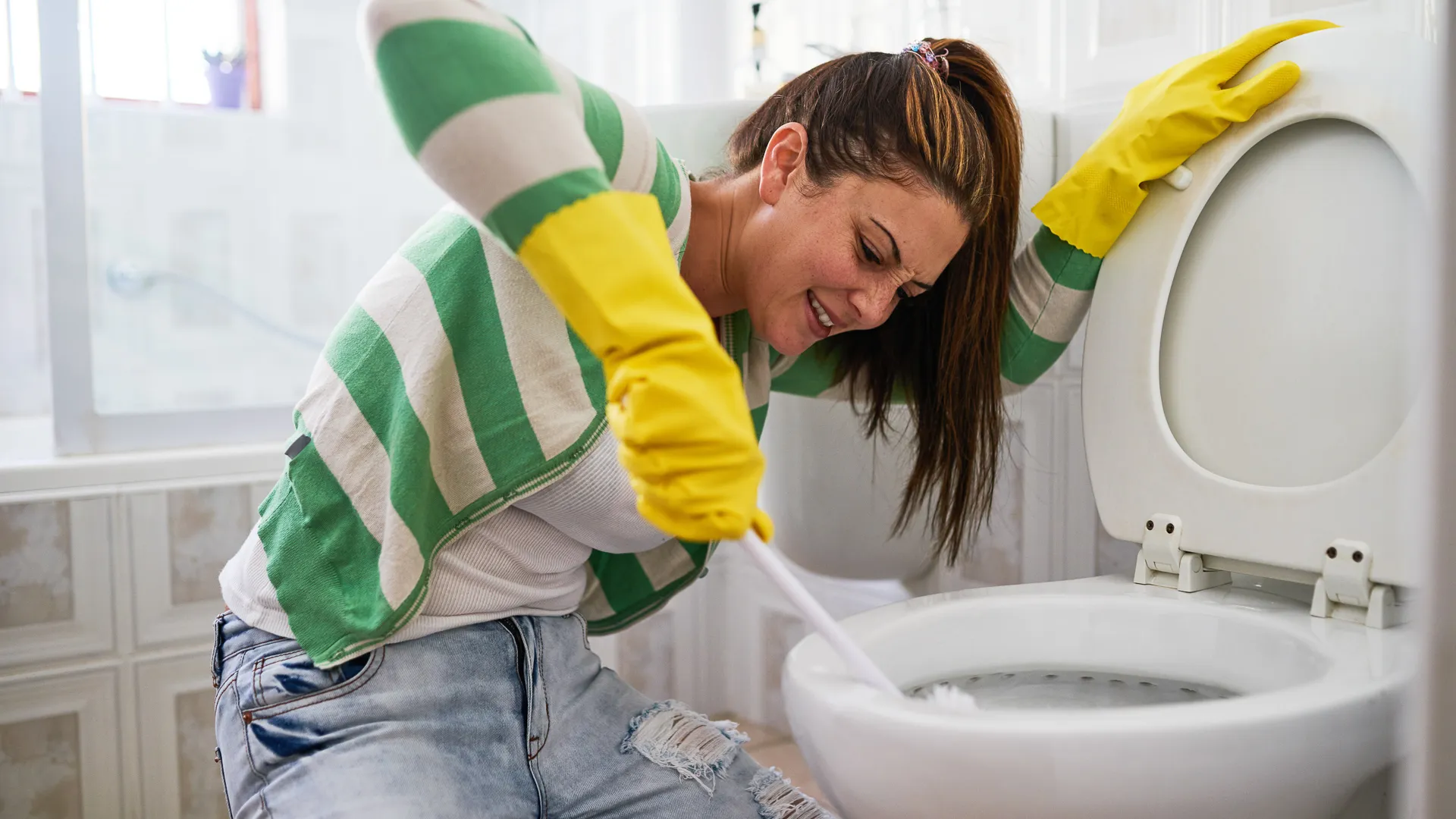 College is a major expense no matter where you go. The average annual cost for tuition and fees at a four-year public college for in-state students is $9,410, according to CollegeBoard. For out-of-state students attending a four-year public college, the average cost is $23,890 per year. For a four-year private college, the average cost is $32,410. But if you get creative, you can pay for college without having to be entirely reliant on school loans, which are notoriously expensive to pay back. These are some unconventional ways to pay for college.
Make Your Money Work for You
Mowing Lawns
Gene Caballero mowed lawns throughout high school and the first two years of college, which helped him graduate from college debt-free, Student Loan Hero reported. Not only did mowing loans enable Caballero to earn money for college, it also sparked a business idea. After graduating, he founded Your Green Pal, an app that lets people find out how much local landscapers charge to cut grass or trim hedges and then choose someone to come over the next day.

Winning on a Game Show
Not everyone will have the opportunity to win big money on a game show, but it can't hurt to try. It ended up being a huge financial help to Daniel Watts, who was a contestant on "Wheel of Fortune" when the traveling show came to his UC San Diego campus during his sophomore year.
"I helped pay for college by spelling 'Hogwarts School of Witchcraft and Wizardry,'" he told Student Loan Hero. "That puzzle alone earned me over $3,000. I ended up winning a total of $11,300, most of which I used for school expenses, including a study-abroad trip to Yokohama [Japan]." 
Selling Sperm
Intelligence is a trait that appeals to many people seeking a sperm donation, which is why you often see ads for sperm donors in many college papers. Albert Anouna, director of the Sperm Bank of New York, told MarketWatch that donors earn anywhere from $1,300 to $5,500 for their services, depending on how often they participate. That could make a hefty dent in college costs.
Donating Eggs
The egg donation process is much more intense and invasive than the process of donating sperm, which is why the payoff is so much greater. Egg donors can make $5,000 to $10,000 per egg. The best pay goes to healthy women in their 20s with high SAT scores and college educations. One medical student told MarketWatch she went through the process four times to help pay for school.
"I'm probably one of the first graduating medical school without debt," she said.

Make Your Money Work for You
Playing In the Pep Band
If you're musically inclined, you could get paid to play in the pep band at some schools to help offset college costs. Robin Bartee played percussion at basketball games while she was an undergraduate at Western Kentucky University in the mid-1990s. She used money from the gig to buy textbooks, Kiplinger reported.

Participating In Clinical Trials
Many universities that have a medical school or psychology department host clinical trials on campus that will pay you to participate. If your school doesn't have trials on campus, you can find places nearby that do by searching Craigslist and ClinicalTrials.gov.
As a graduate student at Marymount University in Virginia, Ginger Dean participated in sleep and medical trials at a facility near campus and was paid $300 to $750 for each session, Kiplinger reported.

Scrubbing Toilets
Erin Burt worked a number of on-campus jobs while studying at Brigham Young University in the late '90s, one of which involved being a member of the custodial crew for the basketball arena and football stadium. Although she only made $6 an hour doing it, she actually enjoyed the gig.
"Each shift was a bunch of college kids talking, laughing, listening to music – we just happened to be cleaning toilets, washing windows and mopping at the same time," Burt told Kiplinger.

Reselling Sports Equipment
Spotting a good bargain and reselling it for a profit can help fund your college education. That's what worked for Sean Potter, a personal finance blogger at My Money Wizard. Potter specifically focused on reselling sports equipment to help pay for his higher education.
"I used to find deals in the incredibly small niche that is slowpitch softball bats," he told Student Loan Hero. "I'd find sales online, then resell the bats around the intramural fields and local leagues for two to three times the online price. A typical purchase price was $100, and I'd resell them for $250 to $300. I made thousands doing this throughout college."
Make Your Money Work for You
Getting Medical-Based Financial Aid
If you have a medical condition that could potentially affect your future employment, such as asthma or diabetes, you might qualify for special scholarships or federal or state financial aid. That was the case for Jason White, creator of The Medical Loophole.
"I suffer from asthma and allergies, and this helped me qualify for enough money to graduate undergrad debt-free," White told Student Loan Hero. "Not many students know about this possibility and leave it sitting on the table."
Web Hosting
If you create a website, you need to connect it to a web-hosting service that lets others view it on the internet. Starting one of these services helped Nick Gray pay for his college education.
"This company I started in high school helped me figure out how to pay for college tuition in two ways," he told Student Loan Hero. "It got me a partial scholarship through Wake Forest University's Presidential Scholarships for Distinguished Achievement, and my web-hosting business generated about $15,000 a year in excess profit. For my lower-middle-class family, this was a lot and helped pay for the rest of college."

Caddying
Working as a golf caddy during the summers while a student at the University of Wisconsin-Eau Claire helped Steven D. pay for his tuition. He earned up to $10,000 in a single summer, Kiplinger reported. Networking on the golf course also helped him land an internship.

Teaching Dance
Catherine Alford earned $15 an hour teaching ballet to 3-year-olds while she was a student at the College of William & Mary in Virginia.
"I used to wear my ballet clothes under my college clothes, rush to the studio between classes and teach the little ones," she told Kiplinger.
Alford used her earnings to fund her study abroad trip to the University of Cambridge in England during her junior year.

Make Your Money Work for You
Working as a Camp Counselor
Working as a camp counselor at a Boy Scout camp enabled Eric Rosenberg to qualify for the Boys Scouts of America Denver Area Council's Madden Merit Scholarship Award, Kiplinger reported. Rosenberg continued working as a counselor throughout college so he would remain eligible to receive the funding, which was matched with funds from his university and Wells Fargo. He received $15,000 a year through this scholarship award, which covered his tuition, room and board until he graduated in 2007.

Finding Gigs on Craigslist
Craigslist is a good place to look for short-term paying gigs that can help cover college costs. Jackie Lam saw a job ad on Craigslist seeking help conducting interviews for an upcoming book and she earned $200 for the gig. The then-UCLA student used the money to help pay for textbooks and some living expenses, Kiplinger reported.

Modeling
While attending Ricks College (now Brigham Young University-Idaho), Tynley Bean found a college job modeling for art students. The job involved sitting or lying down completely still while wearing a swimsuit and it paid her $5 an hour, Kiplinger reported. The gig inspired Bean to become an art major and she later sold her own art to others around campus.

Joining the Air Force
Ryan Guina finished his college degree at Embry-Riddle Aeronautical University while still on active duty with the U.S. Air Force, so he was able to use the Armed Forces' Military Tuition Assistance program to cover 100% of the cost of his college tuition.
"The absence of student loans was a huge blessing, as it took six months to find a job after I left active duty," Guina told Kiplinger.

Selling Used Wedding Dresses
Melissa Larson was a senior at Luther College in Decorah, Iowa, when she started her website, Birdcage Bridal. Larson was recently engaged at the time and looking for a place online to buy new and pre-owned wedding supplies. When she realized there wasn't a great site that existed, she started her own. Birdcage Bridal connects buyers and sellers of new and used wedding items such as dresses, accessories and centerpieces. Money from the site helped Larson pay for her college textbooks, MarketWatch reported.

Make Your Money Work for You
Finding Designated Drivers for Other Students
As a senior at Bentley University, Raymer Maguire started Boston's Designated Driver, a service that takes people home in their own cars so the vehicles aren't left overnight on the street to be ticketed or towed. He eventually sold 41% of the business to a group of investors for $85,000.
"When you are in college it is the best time to experiment with entrepreneurship and start your own company," Maguire told MarketWatch. "For me, the number one resource was other students."

Crowdfunding
Kelli Space graduated from Northeastern University in 2009 with about $200,000 in private student loans. She launched the blog TwoHundredThou.com to share her struggles with debt and ask for donations — and it paid off. A couple of years later Space had already raised $10,000 toward her student loan debt this way, MarketWatch reported.

More on Money
About the Author