52-Week Savings Challenge No. 2: Swap On Demand for Redbox
The 52-week savings challenge began last week with $1 as the savings goal. We suggested you save that dollar by visiting an in-network ATM for cash withdrawals.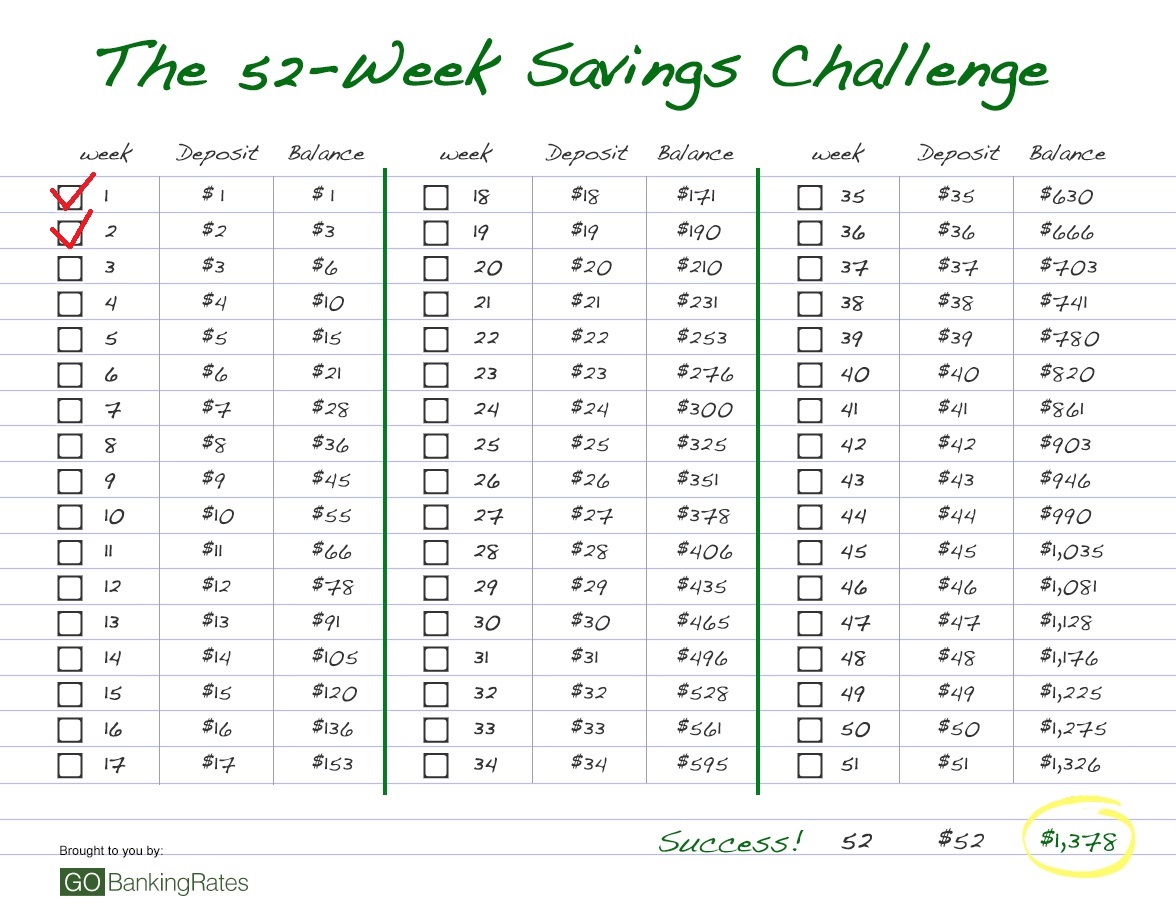 This week, the stakes are raised — but just barely. It's the second week of the 52-week savings challenge, meaning you need to save $2 this week to meet your goal, with a total of $3 accumulated in savings thus far.
Our tip is to visit your local grocery store and rent a movie from a Redbox rather than pay for a film via On Demand. Most movies purchased On Demand cost $3.99 per title — however, new and HD releases can cost up to $5.99. In comparison, Redbox just increased its daily rental fee to $1.20 from $1 — still saving you more than $2 when compared to On Demand's lower-cost titles. Redbox also offers Blu-ray discs for $1.50 and video game rentals for $2 a day.
To prevent squandering your savings on transportation costs to get to a Redbox, make sure to grab your movie rental at a convenient time, when you're either already passing the grocery store or are shopping. Many convenience stores, pharmacies and even some fast food restaurants feature Redbox machines.
How to Save $2 Watching Your Favorite Movie
BONUS SAVINGS TIP: "Almost anytime you buy something online there is a place for a discount or promotion code," MONEY Federal Credit Union recommends. "These codes are often included on coupons, special mailings, or sometimes on the site you're visiting. If you don't happen to have a code, look for one! It only takes a few minutes and a quick internet search. If you're in the middle of shopping online, simply open a new tab or window and type "discount code" into your search engine, along with the name of the store or company you're buying from. Most times, you will find a code that entitles you to a percentage off or free shipping! All those discounts eventually add up, and a penny saved is a penny earned."
Check back next week for a tip to save for week three of the 52-week savings challenge.
Week 1 << 52-Week Savings Challenge  >> Week 3
Photo credit: Greg Goebel