7 Reasons You Should Cancel HBO Max (Now Just Max)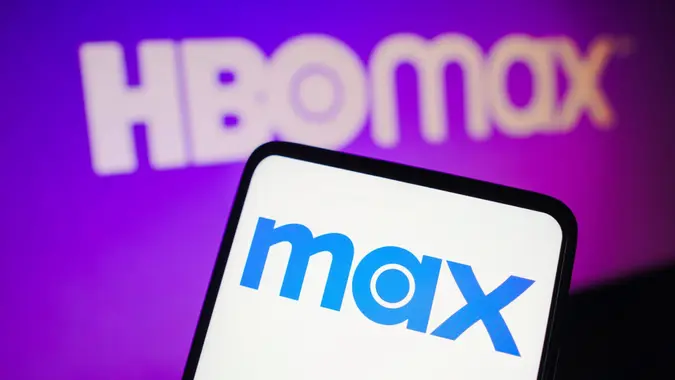 Rafael Henrique/SOPA Images/Shutterstock / Rafael Henrique/SOPA Images/Shutterstock
HBO Max has been all up in the headlines lately, and not just for that searing "Succession" finale. In the past week, it has dropped some major changes.
For years, some of the most incisive, compelling and dramatic television programming has been on the television network turned streaming service, HBO. Three years ago, the network that brought you "The Sopranos," "Six Feet Under," "Game of Thrones" and "Succession" renamed itself HBO Max, and offered a wider selection of movies. Then, on May 23, 2023, the streaming service dropped a bomb by abandoning its long-held name and simplifying to just "Max," in a merge with Discovery+.
The network claims that the change comes with additions of "a wide range of genres, including reality, lifestyle, food, true crime, and more." Viewers, on the other hand, are naturally curious what else the change means, particularly, whether it will end up costing them more money. With that in mind, it may bode poorly for the entertainment service, as some experts suggest now is the time to cancel (HBO) Max.
Costs Will Go Up…Sort Of
While existing subscribers will not see an immediate bump in rates, there is a new, more expensive tier being added. Current tiers include the "Ad-Lite" option, for $9.99/month, which, as the name suggests, includes some ads. The "Ad-Free" subscription, for $15.99 per month, will do away with all those pesky ads.
Make Your Money Work for You
And "Max Ultimate Ad Free" at $19.99/month will bring more movies and shows in 4K UHD (ultra-high definition), as well as the possibility of streaming on four devices, and downloading 100 movies offline. This is among the highest monthly rates among the streaming giants.
Watered Down Content
The Max merge with Discovery+ means it will bring more family-friendly streaming, according to Tom's Guide, which means more TLC shows and the like. This lends to a concern that it will mean less edgy, cool content for Max, and more reality TV and kids shows.
Not to mention, do you really want your kids surfing through the edgier, darker content that Max offers? Some things maybe shouldn't mix.
You Have To Wait To Binge
Another common complaint among (formerly HBO) Max users is that, unlike competitor Netflix, which drops entire shows all at once for your binging pleasure, most new shows are doled out one episode per week, like old school TV. This means starting a new show (in order to avoid spoilers) requires a serious commitment that stretches over weeks, not just a cozy weekend.
You May Pay More for a Tech You Don't Need
While rates are staying where they are for now, Max's adoption of 4K programming will most likely be a reason for increasing the price down the road, according to HP Tech Takes. This kind of display quality is said to be especially clear and vivid, which will extend to a wider variety of their selections. However, just how crisp and clear do you need the quality to be?
Make Your Money Work for You
Movies May Come and Go
One of people's frustrations with Netflix is that shows often just disappear due to licensing agreements ending, upsetting viewers. While Max's parent company Warner Media is incredibly large, and won't have that problem, they might take movies out of circulation to keep ratings up, meaning things could disappear for a while, according to Rolling Stone.
You Want To Save Money
Perhaps the best reason to cancel your Max subscription is if you just want to save money on streaming services or for any particular budgeting reason. Maybe you've got your needs met with one or two other services — especially with summer approaching — and you really don't need to fork out extra to get the highest definition, ad-free experience that Max thinks people will be clamoring for.
These subscriptions can really add up, and they've all been raising their prices lately, so cutting back is cost savvy.
You Want To Cut Back on Screen Time
Just because all this entertainment abounds does not mean you need to be pressured into watching a lot of TV. It's perfectly acceptable to not watch much TV, and instead focus on activities you like more, such as reading, getting outdoors or socializing.
More From GOBankingRates
Make Your Money Work for You