Are 'Free Trials' Actually a Money Trap?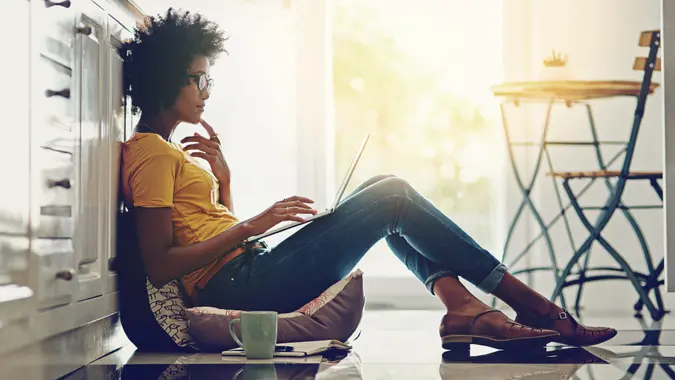 PeopleImages / Getty Images
What comes to mind when you think of a free trial? You might be thinking about signing up to take advantage of the offer and see if it's what you're looking for or want. In the back of your mind, you might also be cognizant of the "free" part of a trial's duration. How long can you enjoy the free aspect and what can you do to avoid recurring charges once it's over?
Are free trials secretly a money trap? The answer depends on the way you sign up for one and the steps you take to ensure you get the most out of your free run.
First, Investigate Cancellation Policies Before Signing Up
It's important to know exactly what you're getting into before agreeing to a free trial of anything. 
Investigate cancellation policies before signing up, said Julie Ramhold, consumer analyst at DealNews.com. "This may take a little legwork but it's worth doing a little sleuthing to see how easy it can be to cancel these trials or services when you're done with them," Ramhold said.
Anecdotally, I can attest to the importance of thoroughly understanding cancellation policies. Signing up for a free dating app feature trial, for example, requires knowing exactly how to cancel the service. This information is not always readily easy within the app. Sometimes it requires going into the settings portion of your smartphone to turn it off. 
Make Your Money Work for You
If you find it's going to be too difficult to cancel after signing up, Ramhold said you might want to consider skipping the service altogether. This is especially true if you worry you might find yourself in an auto-renewal service situation. 
"Once a company has your billing information, it may be harder to get out if the cancellation process is hidden or if you're forced to contact customer service to have your cancellation processed," Ramhold said. "Some companies try to make the process difficult so users will think it's too much of a hassle and just hold onto the membership."
Sign Up When You Have Enough Time 
It's not a good idea to sign up for a free trial when you're too busy for it. Free trials are a handy way to fully experience something new, such as using a fitness app or a meal delivery subscription service, said Trae Bodge, smart shopping expert at TrueTrae.com.
Experiencing something new means giving it your full attention, or as much attention as possible before the trial ends. Ramhold recommends signing up for a free trial when you know you have the time to devote to checking it out. This is especially true of shorter trial periods where you'll want to dive in for a day or two, Ramhold said. 
Make Your Money Work for You
When possible, Bodge recommends signing up for longer free trial runs. 
"I prefer the longer free terms (30 days) to the shorter (seven days), because I don't think a few days gives you a feel for how this service can be incorporated into your life," Bodge said.
Sign Up Using a Specific Email Address
One of the best ways to stay on top of your free trial run is by signing up with a special email address designated for the trial's purposes. 
If you have a separate account you use for services and free trials, Ramhold recommends using this account. "By using something other than your regular email address, you'll be able to see if you start getting a ton of spam after signing up [and] who sold your information," Ramhold said.
Set a Cancellation Reminder
No matter how long the duration of your free trial is, you don't want to sign up and forget when you start getting charged full price. 
Bodge recommends setting calendar reminders before the trial is scheduled to end. You can use this time to figure out if you want to continue and become a paid subscriber or completely end the trial.
What if you miss your cancellation deadline and start getting charged the full membership fee? 
"If you miss the deadline, sometimes a company will allow you to cancel and refund you some, or all, of the membership fees you've paid," Bodge said. "It's certainly worth asking!"
Make Your Money Work for You
More From GOBankingRates