Best Cash Sweepstakes to Enter and Win Big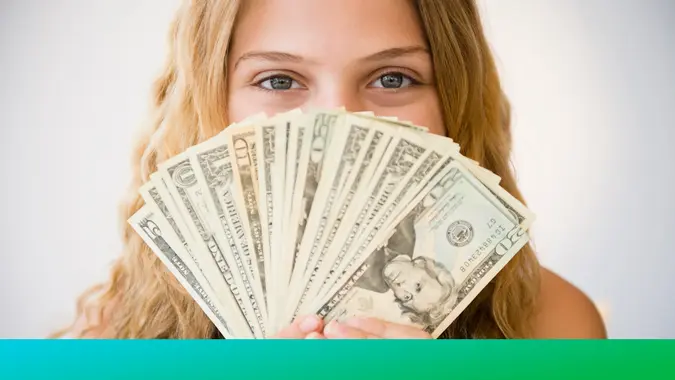 Jamie Grill / Getty Images
We can dream about taking that beach vacation or putting a down payment on that sweet convertible in the showroom, can't we? In fact, who among us can't use a few extra dollars this summer? If you've been looking for ways to make money online, consider entering contests and cash sweepstakes.
Winning sweepstakes could give you a big financial boost faster than a part-time job could. Fortunately, there are several contests, sweepstakes and even fun challenges you can enter. Some of them don't even require more than submitting an online entry form. Just make sure you read the contest rules closely as many have age, residence or other requirements. Here are some of the best sweepstakes and contests of the season that give you a chance to make a lot of money online.
Smithfield: Get Grilling America Photo Contest and Sweepstakes
Cash prize: $5,000
Deadline to enter: Aug. 22, 2017
Do you consider yourself a grill master? Make your way to the grill and snap a photo of your favorite summertime grill recipe using Smithfield Fresh Pork. Then, visit SmithFieldGetGrilling.com, and show America how you can "Grill It Like a Steak" and upload a photo as your entry.
Voting starts on Aug. 23, and lasts just a week — so you'll need to recruit some fans to vote and promote your creation to increase your chances of winning. You also can enter to win other sweepstakes prizes just by voting on other photos. Your chances of winning depend on the total number of eligible participants.
Make Your Money Work for You
XPRIZE: Seat 14c Writing Contest
Cash prize: $1,500
Deadline to enter: Aug. 25, 2017
Write the ultimate science fiction short story, and you could be off to Tokyo with a GoPro — and $1,500 cash in your pocket. Your winning story will appear on Seat14C.com, an online anthology sponsored by Japanese airline ANA and contest operator XPRIZE. The 2,000- to 4,000-word essay needs to be written from the perspective of one of the passengers aboard a plane that transcends space-time and fast forwards to 2037 in San Francisco.
The total value of this sweepstakes award is approximately $10,000. Since this is a writing contest, your odds of winning depend on the number and quality of submissions received.
Publishers Clearing House $15M SuperPrize
Cash prize: Up to $15 million
Deadline to enter: Aug. 28, 2017
For years, this has been the granddaddy of sweepstakes, and it's back for 2017. This year, the top prize is up to $15 million and will be awarded on television on Aug. 31. Enter online once per day at PCH.com/sweepstakes until the deadline. However, keep in mind the odds of winning are steep at 1 in 2,400,000,000. But, what have you got to lose by entering?
Feeling Lucky? 17 Things More Likely to Happen Than Winning the Lottery
PepsiCo: How Dew Is Done at 7-Eleven Contest

Cash prize: $10,000
Deadline to enter: Aug. 29, 2017
Love to "Do the DEW"? Want to make money using social media?
Take a selfie or a group photo of you "Doing the DEW with a DEW" with your favorite flavor in hand, and upload it to Twitter or Instagram. Don't forget to include the hashtag #Dew7ElevenContest.
Make Your Money Work for You
Your photo could be chosen to win prizes that range from a set of Bluetooth speakers to your choice of $10,000 in cash — or even a Jeep Wrangler. You can enter once per day until the Aug. 29 deadline, so this is your chance to fuel your days with Mountain Dew and get creative with those photos. For more information and contest rules, visit HowDewIsDone.com/eleven.
NBC: The Wall Win at Home Sweepstakes
Cash prize: Up to $25,000
Deadline to enter: Aug. 31, 2017
Tune in to "The Wall" on Thursdays on NBC to find out what the week's payout will be for the sweepstakes. Viewers can win up to $25,000 just by filling out an online form on NBC.com. A randomly selected winner will be announced on the show, and you can increase your chances of winning by entering once per day. The odds of winning depend on the number of eligible entries received during the contest.
Don't Miss Out: 9 Ways You're Leaving Free Money on the Table
Coca-Cola: 50th ICEEversary Sweepstakes
Cash prize: $5,000
Deadline to enter: Aug. 31, 2017
One of the best sweepstakes for selfie lovers, this contest needs you to pick out your favorite selfie and dress it up with ICEEversary stickers and logos, available on the contest website, for a chance to win $5,000. Upload a photo as your sweepstakes entry during the weekly entry period to be entered into the drawing for that week.
The Grand Prize winner will receive a cash prize of $5,000. First prizes, valued at $75 each, will be awarded to weekly drawing winners. Visit cocacola.promo.eprize.com/anniversary for more information.
Applebee's Backyard Bash Instant Win Sweepstakes
Cash prize: $5,000 (in American Express gift cards)
Deadline to enter: Sept. 4, 2017
Make Your Money Work for You
You can get a free gift card with this online sweepstakes from Applebee's. Two grand prize winners will receive a $5,000 American Express gift card, but other prizes such as coolers, grills, hammocks and free food will be awarded.
Just complete an entry form online at ApplebeesBackyardBash.com. Or, send a text message to 88474 with "BACKYARD" in the body.  You'll find out if you're an instant prize winner immediately, and all entries will be entered into a grand prize drawing.
Pepperidge Farm: Respect the Bun Sweepstakes and Contest
Cash prize: $10,000
Deadline to enter: Sept. 5, 2017
Enter this sweepstakes and contest every week until Sept. 5. Here's how it works: Take a photo of a burger on a Pepperidge Farm bun, and post it to Instagram or Twitter with the hashtag #RespectTheBunPromotion. Or, you can email a photo of any brand bun to the contest organizers. You also have the option to only enter the sweepstakes without a photo by submitting your email address and other contact information via email. The photos must be original, and the best photos will be selected by a panel of judges.
Challenge $100,000 'Real Summer, Real Flavor' Sweepstakes
Cash prize: $100,000
Deadline to enter: Sept. 8, 2017
This could be one of the easiest ways to get free money this summer. Challenge Dairy Products has created an online prize wheel that you can spin three times to win $100,000 cash instantly. All you have to do is enter your email address at RealSummerRealFlavor.com, and you'll get three sweepstakes entries and three instant-win game plays per day throughout the promotion period, which ends Sept. 8. You also can refer friends to receive additional entries.
The odds of winning the Instant Win Game First Prize are 1 in 350,000,000. Odds of winning a second- through sixth-place prize depend on the number of eligible entries received during the contest period.
Make Your Money Work for You
Better Homes and Gardens: Beautiful Home $10K Sweepstakes
Cash prize: $10,000
Deadline to enter: Sept. 30, 2017
Whether you've been dreaming of a home makeover or just need some extra cash, you can enter this sweepstakes to win a grand prize of $10,000 by filling out a simple online entry form at BHG.com/10ksummer. One winner will be randomly selected on or around Oct. 9, 2017.
There's no limit on the number of entries you can submit, but you can only use one email address. The odds of winning depend on the number of eligible entries the company receives.