Netflix and More of the Best Streaming Services for Every Type of Holiday Viewer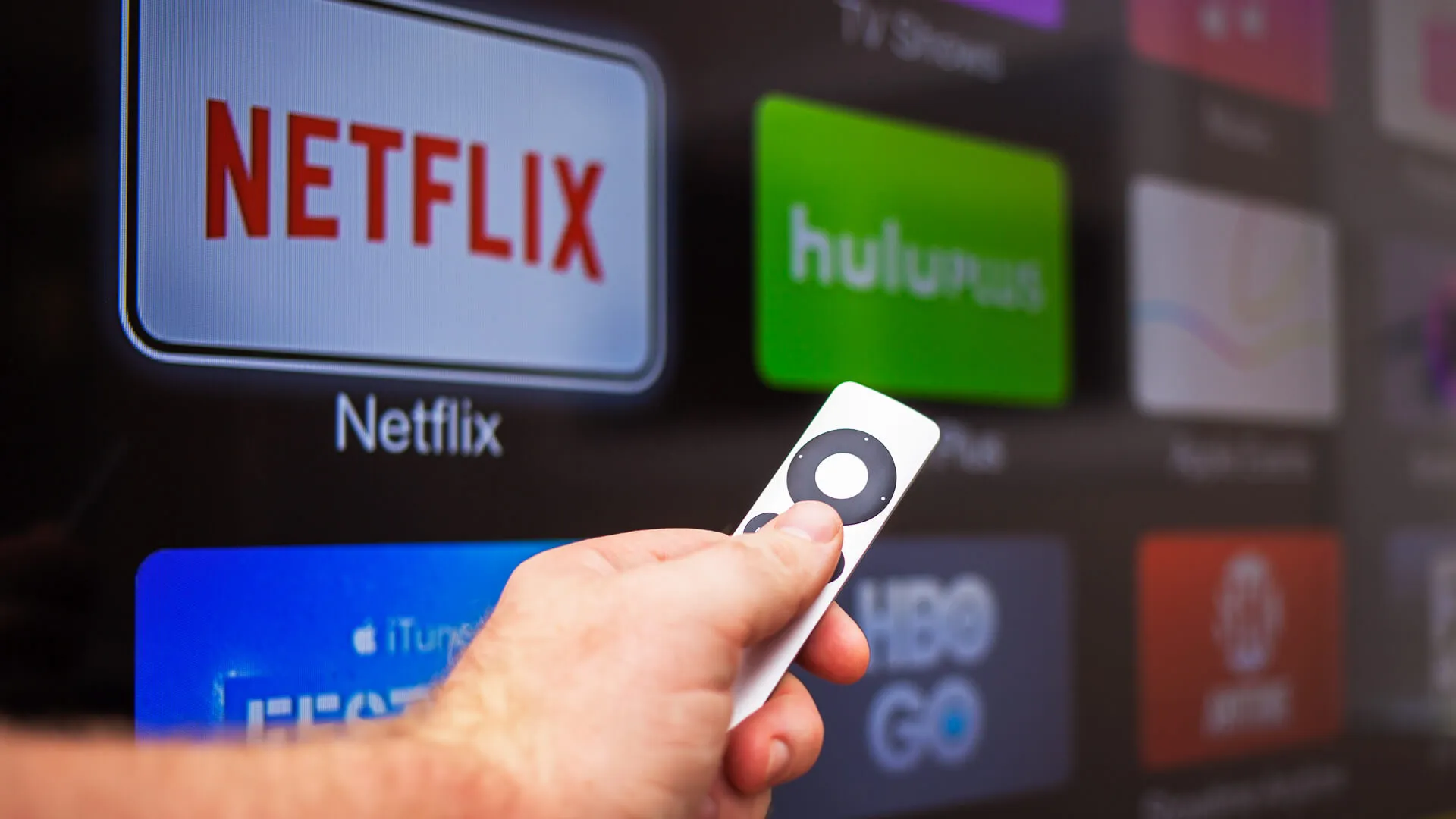 If You're Looking for Holiday Fare 24/7
Do you love the holidays? Do you adore films that rotate around finding the meaning of Christmas? Is your favorite type of movie the one in which a reporter from the big city discovers the true meaning of Christmas? Or one where someone races against the clock to fulfill their destiny before the clock hits midnight on Dec. 31?
If that sounds like you, then it's time to head on over to The Hallmark Network — which features more new holiday movies per year than there are days in December. Subscriptions include the network's older holiday films as well, so you could watch a holiday film every day between now and New Year's and never have to sit through a repeat!
Make Your Money Work for You
If You're Looking To Get Nostalgic (or Spend Time With the Kids)
If you want to enjoy a heaping slice of "the way we were," it may be time to get signed up for Disney+. Not only will you get a ton of current content — from "Hamilton" to "The Mandalorian" to a slew of Marvel movies — but you'll also have access to movies and specials from way, way back.
Have a hankering for a couple of episodes of "So Weird" or "Zenon: Girl of the 21st Century"?  They're all here!
If you're looking for other family-friendly options, you might want to consider Nick (free with ads) or PBS Kids — especially if you're looking for a distraction of the edutainment type.
If Reality TV Is Your Weakness
The holiday season is a great time to lay back, relax and watch people argue with each other over literally nothing and then also sometimes fall in love. If that sounds like a perfect day, night or afternoon to you, then you'll want to subscribe to some of the streaming service giants.
Hulu, for example, has 22 seasons (sorry…cycles) of "America's Next Top Model." You can also watch current seasons of "The Bachelor" and "The Bachelorette" on the streaming service. And almost every season of "The Real Housewives" is here, too.
If you prefer your reality TV a little less shouty, then you may want to scroll over to Netflix where you can enjoy both "The Great British Baking Show" and "Blown Away," which is, of course, a competition about glass blowing. Like things a little more frenetic? Then you may want to check out "Nailed It!"
Find Out: 
Make Your Money Work for You
If You're a Fan of Documentaries
Looking for real movies about real issues? If you already have Netflix and Hulu, you may not need to look any further. But if you'd like to focus only on docs, then you may want to check out The Dox Channel which features high-profile documentaries, indies and even a selection of films based on true stories — such as the chilling "Compliance."
You can also screen foreign and domestic docs on DAFilms or The Criterion Channel. Yes, "Grey Gardens" is available on the latter. If you have a library card or a university login, you may also find a good selection of docs (among other offerings) on Kanopy.
If You Want a Little Bit of Everything — And You Want It All First-Rate
HBO has been a streaming staple forever, but HBO Max has taken its content to the next level. While HBO Go and HBO Now were limited only to the channel's large catalog of original series and hand-picked movies, the newest iteration of the streaming service makes it a stand-alone streaming service instead of an add-on.
Want to watch a gritty drama? Max has you covered. What about all of Studio Ghibli's biggest movies? The service has you covered there, too. The service will also give you access to commercial-free shows including "Adventure Time," "Friends,"  "Doctor Who" and "Rick and Morty."
If You Want To See a First-Run Movie and Don't Mind Paying for It
Because movie theaters aren't operating right now — at least not in most places — many streaming services are showing first-run movies for a premium upcharge. "Mulan" is available on Disney+, but if you'd like to see "Antebellum," "Ava" or the latest "Bill & Ted", you'll have to move on over to Amazon or rent movies from the Apple TV app. But if you can make two or more people happy for $20 (or less), then it can't be all bad.
And some first-run movies, like the "Borat" sequel on Amazon, are available at no extra charge if you're a subscriber.
If You're a Fan of British TV
The holiday season is a great time to catch up on all of your British favorites. Thanks to the power of streaming tech, you can get all your favorite shows from across the pond via either Acorn TV or Britbox.
Though the services have some overlapping content, there are some major differences. First, you can subscribe to Acorn TV via Amazon if you'd like to keep all your bills in one place. Second, Acorn TV is a great place to go if you're looking for TV series (some foreign ones, too) and not too much else. BritBox on the other hand features programming outside that spectrum. That includes soap operas and quiz and panel shows.
Both services offer large selections of classic British drama and comedy.
Make Your Money Work for You
If You're Looking for Something More Niche
The holidays are a great time to discover something new, so if you're looking for something more niche, it's time to take it to the smaller (but mighty) streaming services you haven't yet heard of.
Looking for quality horror? Then you'll want to check out Screambox or Shudder.
Looking for entertainment that caters to the LGBTQ+ community? Then you're going to want to check out Dekkoo, Revry or WOW Presents Plus — the last one is especially good if you're looking for a RuPaul fix.
And if you're looking to bring more indie movies into your life, might we suggest Shout Factory TV? You can't go wrong with a service that offers a channel dedicated to playing "Mystery Science Theater 3000" 24/7.
If You're Ready To Take a Nap
The good news is that you can take a nap no matter which streaming service you use. Turn down the volume and unfocus your eyes and you'll be in dreamland no matter what's splatting or exploding on screen. But if you, like the members of Aerosmith, don't want to miss a thing, you may want to check out Restflix.
The app features stories, music, meditation and nature sounds. Some of the content also features dimly lit and relaxing videos that will have you off to sleep in no time. If you're looking for something less curated but more free, you might also want to check out Napflix. This streaming service promises to send you off to sleep by showing you calming and boring content that no one could stay awake through — including a lecture on the finer points of the Klingon language.
More From GOBankingRates