Entertain This Weekend for Less Than $50
If you're a born host or hostess, you're probably eagerly anticipating the next time you have houseguests. Whether you're expecting a few family members from across the country or your best friend since grade school, you know it's going to be an excellent weekend.
Of course, if you don't have unlimited funds in your bank account, you need to find a way to show your guests a great time without spending a fortune. These tips will help you learn how to eat and entertain for an entire weekend for less than $50.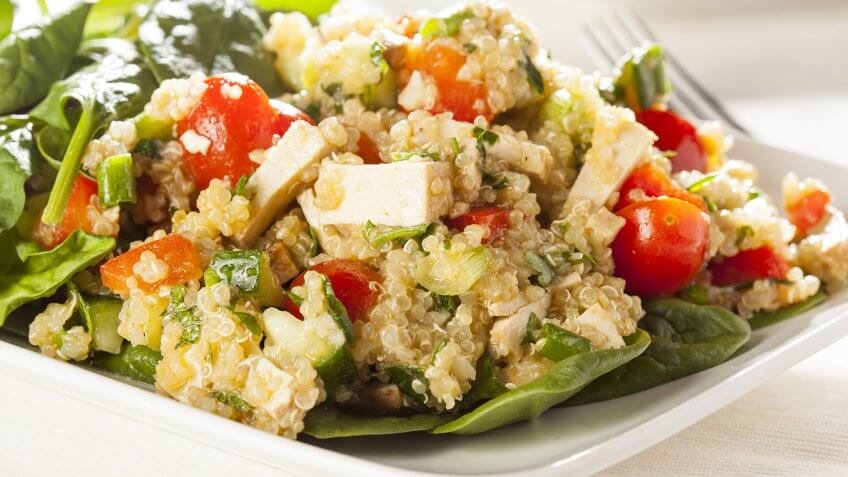 1. Go Meatless
Serving your houseguest a big, juicy steak is a generous gesture, but one that's completely unnecessary.
"Whipping up a meal at home with your guests will save money and create a wonderful memory among you all," said Sara Skirboll, shopping and trends expert at RetailMeNot. "To keep costs even lower, skip the meat and try out a vegetarian dish."
Enjoy catching up and cooking a cheap-but-delicious meatless dish, such as veggie lasagna, together. If your local farmers market operates on weekends, take your guests shopping with you for a fun, free activity.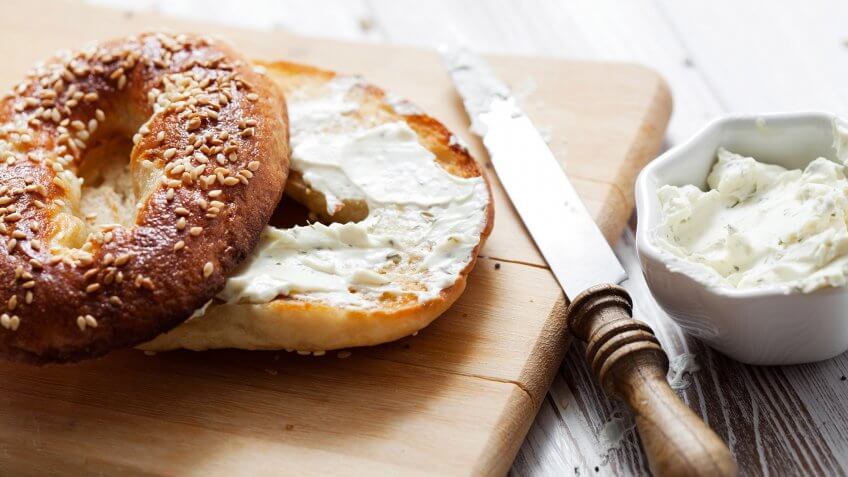 2. Serve a Simple Breakfast
A pricey breakfast sets the tone for an expensive day. There's no need to saddle your houseguest — and your wallet — with a massive, heavy breakfast. Instead, enjoy a relaxed morning meal at home while spending quality time together.
Find Out: How to Eat for Less Than $99 This Month
"Keep breakfast light and simple in the morning with coffee, fruit, bagels and spread," said Skirboll. "At a local grocery store, you can get all of these ingredients for a little over $10 — enough to feed four to five people — whereas breakfast at a local café can cost around $10 to $15 each. The quick-and-easy breakfast at home keeps your guests content until lunchtime and won't weigh them down as they enjoy the day."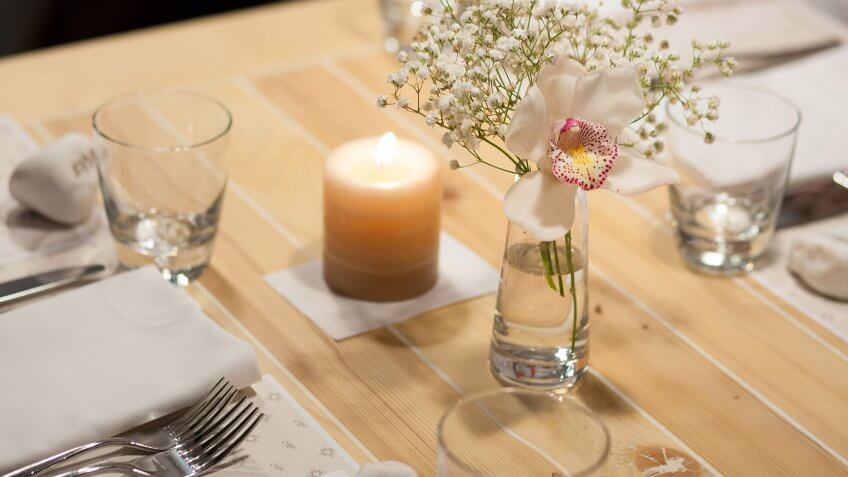 3. Create Ambiance With Candles
Wanting your home to look its best for company is totally understandable, but your houseguest is there to see you — not your interior design.
"No need to spend a fortune on décor," said Skirboll. "An easy way to add ambiance is by simply using candles for a dinner party. Tea lights and votives are extremely inexpensive, and add a touch of elegance to any evening."
Entertaining on a budget means cutting out unnecessary expenses. You can buy candles that will beautifully illuminate your space at Target for just a few dollars.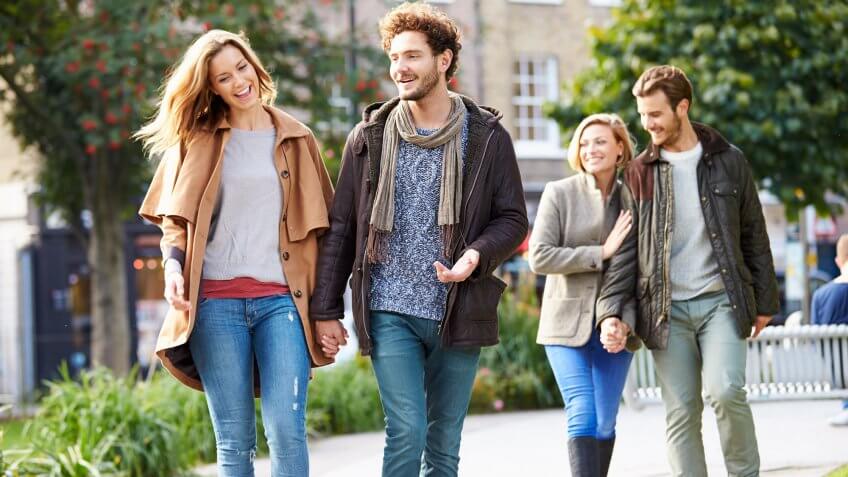 4. Skip Activities With Admission Fees
You want to give your houseguest a great weekend, but pricey activities are by no means the only route to fun.
"There are plenty of local activities in just about every city to entertain out-of-town guests," Skirboll said. "Many local museums offer free entry on certain days of the week. And most sizable cities have big parks where you can walk, run or bike — plus many will often offer free concerts and/or performances during warmer months."
See: The Coolest Thing to Do for $20 in Every State
If you're not already familiar with free entertainment in your area, consult local magazines, newspapers and blogs to find weather-appropriate events happening this weekend. Researching how to entertain on a budget can actually open your eyes to new endeavors in your own backyard.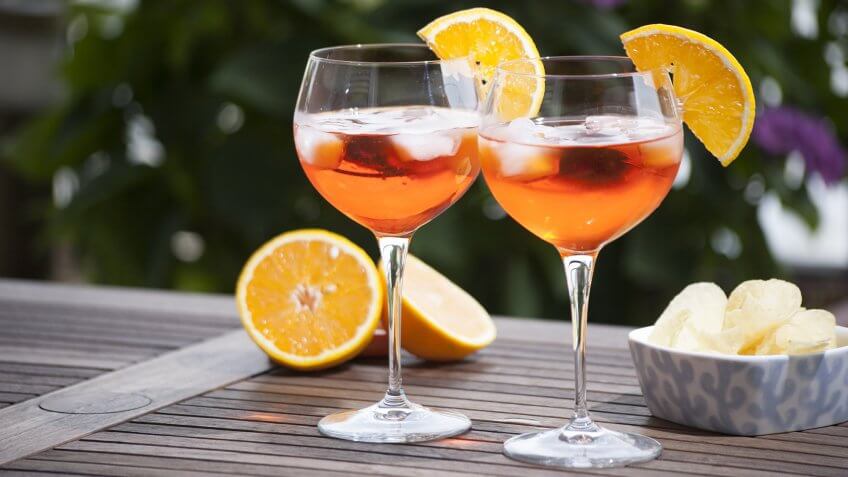 5. Serve Wine Spritzers Instead of Full Pours
"Save big on alcohol by serving wine spritzers," said Karen Hoxmeier, founder of MyBargainBuddy.com. "Mix 1 cup of wine with a 1/2 cup of club soda, Sprite or 7UP."
The cheapest bottles of wine listed on Wine.com start at $4.99 per bottle. So even if you're willing to serve your houseguest cheap wine, the costs will add up after a few bottles. Conserving your wine by making spritzers is a savvy way to serve a delicious drink that requires much less alcohol.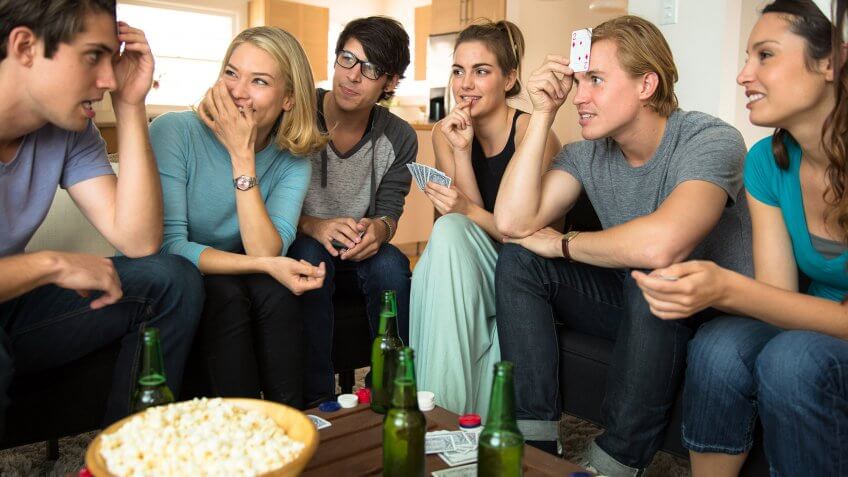 6. Have a Game Night In
A game night can be a great way to entertain your houseguests, whether they are a family with kids or a group of adults. Spend a night at home engaged in exciting back-to-back challenges to keep both the adults and kids entertained without spending a bundle.
There's a good chance you already have a few games tucked away in your closet, but if not, there are many inexpensive options available for purchase. At Walmart, you can buy UNO for $5.58, Clue for $9.94 and Yahtzee Classic for $8.88.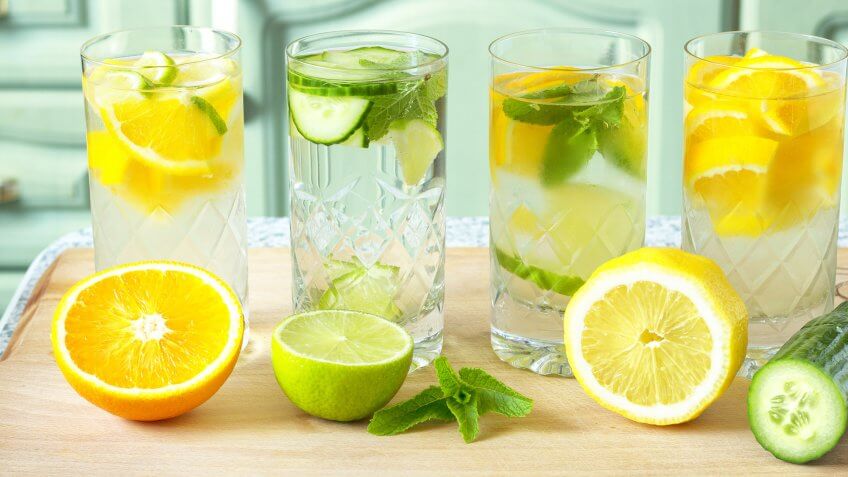 7. Swap Regular Water for Spa Water
Giving your houseguest a refreshing glass of water after a long journey is always appreciated, but you can take it up a notch by serving spa-style water. Simply add a few slices of orange, cucumber or lemon to a pitcher of ice water to give each glass a deliciously refreshing taste.
Learning how to entertain in style on a budget is all about getting the details right. Spa water just sounds more sophisticated, so it's sure to impress your guests and make them feel at home.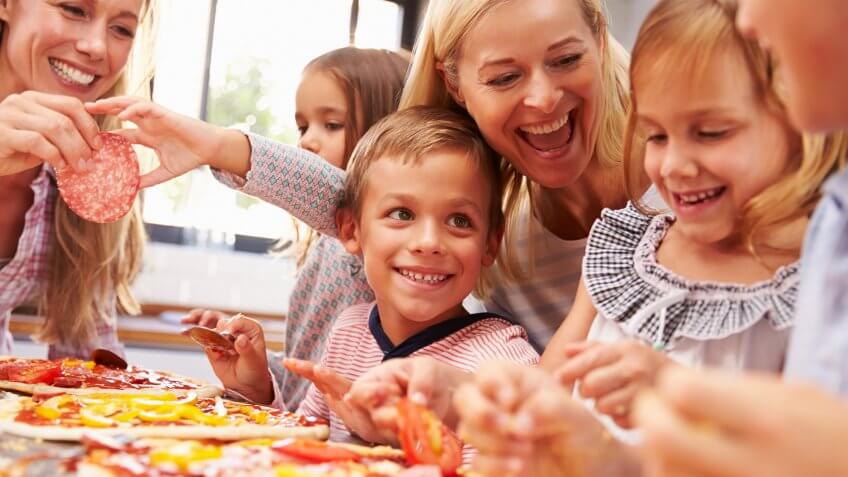 8. Have Everyone Make His or Her Own Pizza
Pizza is a tried-and-true favorite dinner item. However, ordering multiple pizzas with different toppings to accommodate individual tastes and preferences can add up fast.
Avoid this expense by having a make-your-own-pizza night at home. Purchase a six-count,10-ounce pack of pizza crusts from Target for $1.34, a jar of pizza sauce for around $1.42, shredded mozzarella cheese for less than $5 and some veggies to set the stage for an inexpensive meal that pleases everyone and is fun to make.
Up Next: Whole Foods. vs. Aldi — Which Store Is Better for Your Money?