Lessons in Estate Planning from Bob Dylan's $300 Million Music Sale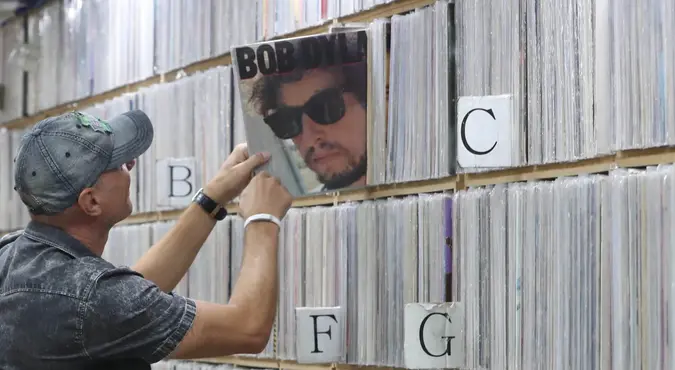 Yonhap/EPA/Shutterstock / Yonhap/EPA/Shutterstock
On December 7, Universal Music Publishing Group announced that it had acquired the copyrights of Bob Dylan's catalogue, some 600 songs, for an amount estimated to be $300 million by the New York Times. If this estimate is accurate, the deal is the biggest ever for any solo act. The price is based on anticipated future earnings from streaming, licensing for films and commercials and use by other performers.
Learn More: 8 of the Most Notorious Music Rights Battles of All Time
"My first impression when I read about the news was that it was likely an estate planning move,"  says Kristian Stout, and attorney and intellectual property expert at the International Center for Law and Economics. Bob Dylan is 79, and fights over the estates of deceased singers are common.
Your Estate Planning Checklist: How to Create a Financially Sound Estate Plan
Every time Bob Dylan sat down to write a song, he was earning $330,000, one day in 2020.

I bet he didn't suspect.— Michael Topic (@tropicalontour) December 8, 2020
Along with cash, investments and property, musicians and songwriters own recordings and several categories of copyrights, some of which are shared with other artists. This gives families and lawyers many things to fight over. The families of Aretha Franklin, James Brown, Prince, Ric Ocasic, and Tom Petty are among those that ended up in court to sort out the particulars after those artists died. By converting the rights to cash, Dylan smoothed a potential point of friction and may have saved the estate much in the way of legal costs.
Make Your Money Work for You
Talk Now: How To Talk to Your Parents About Their Estate Plan (Without Making It Awkward)
Families aren't the only ones who fight over rights. Music rights issues have broken up bands, most notably The Beatles and Bob Dylan's frequent collaborators, The Band. In fact, Dylan owned the copyrights to "The Weight," a song written by the leader of The Band, Robbie Robertson while Robertson was being paid a salary by Dylan. This song was included in the package sold to Universal. Robertson himself had been involved in long-running litigation against former bandmate Levon Helm, although it's unclear how it was settled as Helm died in 2012.
Bob Dylan sold his back catalogue for $300 million, which comes to $50,000 per song or $150 million per chord.

— Byron Kaye (@byronkaye)

December 7, 2020
U2 and the Red Hot Chili Peppers have stayed together in part because the members agreed to share songwriting credits. Other acts release songs with an almost comical list of songwriters because people involved in producing and recording have realized the value of their involvement. Meanwhile, Taylor Swift is re-recording her first six albums to limit the royalties that the current owners of the recordings can receive. (She still owns the copyrights.)
Money Lost: Notorious Moments When Taylor Swift and Other Iconic Artists Were Scammed Out of Royalties
Dylan isn't the only artist to sell his rights. Other recent transactions have involved Stevie Nicks, David Crosby and Chrissie Hynde. In most cases, these sales have been to publishing companies with expertise in commercialization. One company, Royalty Exchange, allows artists to sell rights to the general public. Because streaming revenues are so low, many artists prefer to receive their money now and let someone else deal with ways to generate more income from the songs.
Make Your Money Work for You
Country Pays: The 30 Richest Country Music Stars, Ranked
The Dylan sale shows how important intellectual property is, Stout says. "Bob Dylan is a great songwriter, but recognizes that maybe he can't extract all the value from his talent on his own. There are different ways to realize that value, and selling the catalogue is one great way to do it."
More From GOBankingRates