Netflix Raises Rates Again Amid Subscription Fatigue — Should You Cancel the Streaming Plan?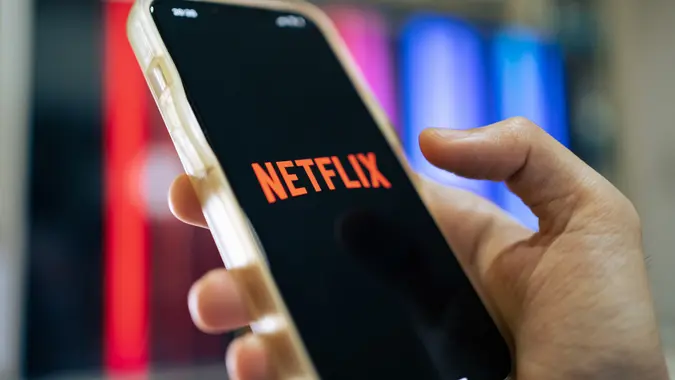 Wachiwit / iStock.com
Netflix cracked down on password sharing in May, and the company recently increased prices after gaining millions of new subscribers. Reports now suggest that many customers are experiencing subscription fatigue and thinking of canceling subscriptions.
In the company's third-quarter earnings, Netflix added nearly 9 million subscribers. But TechCrunch pointed out that Netflix is using this opportunity to raise the prices of some of its plans in the U.S., U.K. and France to differentiate ad-free plans from its standard ad-supported plan. The streaming giant's most expensive plan increased by $3 to $22.99 per month.
Subscription fatigue in the U.S. is only getting worse. Deloitte's latest Digital Media Trends survey revealed it's making it even more challenging for direct-to-streaming providers to retain customers. According to Deloitte's survey, U.S. consumers pay an average of $48 per month for subscription video services. Half of those surveyed agreed that they "pay too much," while one-third said they intended to reduce the number of entertainment subscriptions. 
However, it seems like Netflix has room for growth, especially with its advertising revenue.
Netflix reported $8.5 billion in revenue with earnings of $3.73 per share. The number of subscribers on the ads plan is up almost 70% quarter-over-quarter and nearly a third of new subscribers start with the ads plan, TechCrunch noted.
Make Your Money Work for You
Netflix isn't the only company raising its prices. Recently, Spectrum announced price increases on its TV, phone and internet services, Cord Cutters News reported. More streaming services, including Peacock, Shudder and others, have announced price hikes.
Cord Cutters News said a number of its readers have commented they have cut back on the number of streaming services they pay for in exchange for free ad-supported ones. Other readers said they are rotating streaming services.
More From GOBankingRates