15 Simple Pleasures That Won't Cost You a Dime

9 min Read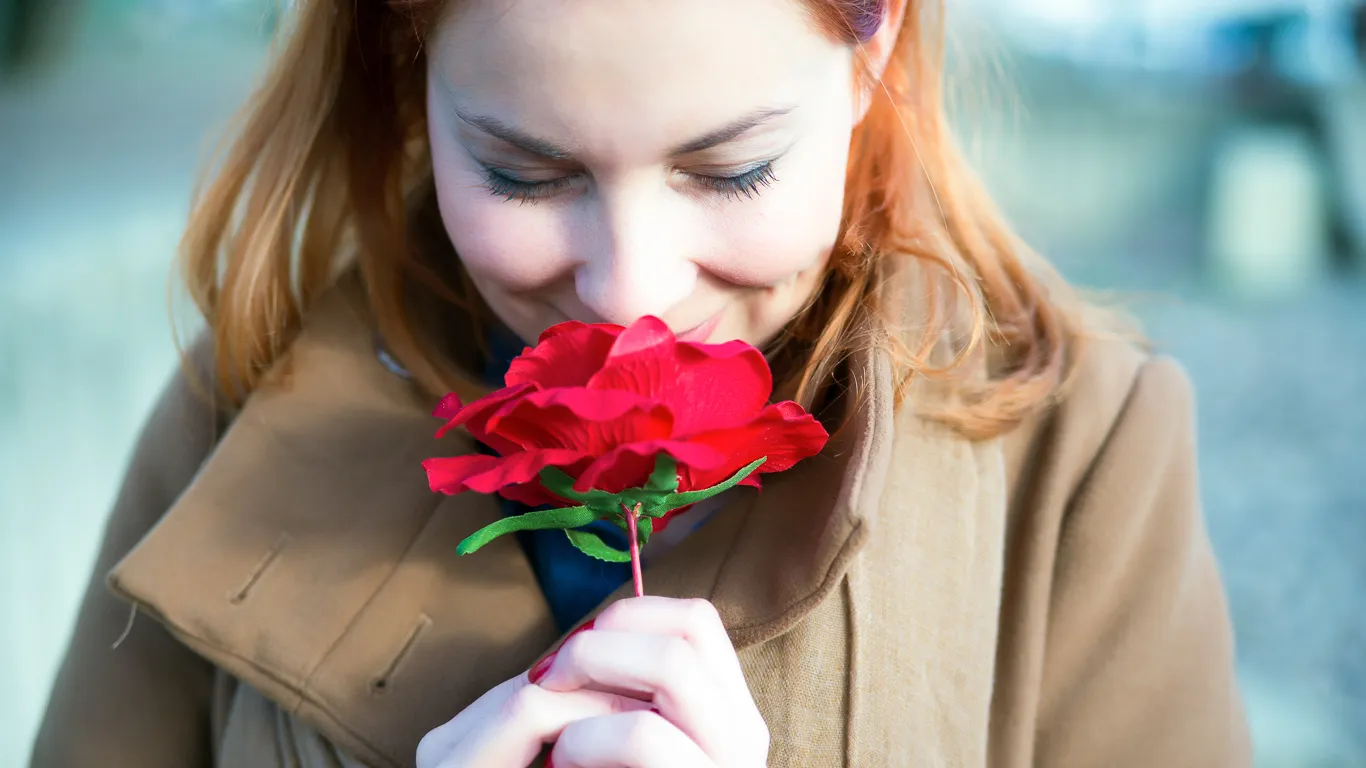 The average American consumer spends more than $56,000 every year. While a good portion of that money goes toward basic necessities, the total also includes a whole lot of impulse buys, avocado toast, Netflix subscriptions and trips to Starbucks. And although they might seem like minor guilty pleasures, each one chips away at your bank account even as it delivers a burst of happiness.
Why overspend when there are so many ways to enjoy life without spending a cent? Keep reading for mood-boosting activities you can enjoy for free.
Make Your Money Work for You
1. Take a Hike
You might describe taking a hike as "walking around in nature," but we're especially fond of the Japanese term "forest bath" because it sounds so much more relaxing.
Forest bathing, or Shinrin-yoku, is simply the act of spending time breathing fresh air, which features plenty of tree-produced phytoncides that can help bolster our immune system and reduce stress. A little walk in the woods can also improve your working memory and just plain make you feel more alive. Not a bad deal, right?
Unwind: 7 Free Ways to Relieve Stress
2. Daydream
Daydreaming is among the most incognito guilty pleasures out there — no one really has to know you're doing it. Until you spill your coffee or ask "What was the question?" for the third time, that is.
Though most of us got scolded for daydreaming in school, modern science tells us that it might actually pack some mental perks. People who daydream during undemanding tasks — a process psychologists call "task-unrelated thinking" — exhibit a better capacity for working memory. Just don't do it while operating heavy machinery, or the money you're saving might go toward your health insurance deductible.
3. Visit a Museum
Going to the museum isn't always free, but it can be if you're savvy. While many museums and galleries offer free days or times (more than 30 Southern California museums are free one Sunday each January, for instance), you might even be able to score free admission as a hidden perk through your credit card, like Bank of America's Museums on Us program.
While you're taking in a slice of culture without paying a dime, you'll do more than just enhance your worldly education, you'll be reducing your stress levels as well – just a happy side effect that looking at art produces.
Also Read: Free Roadside Attractions You've Got to See to Believe
Make Your Money Work for You
4. Make Art
Speaking of art, you should never feel guilty for making some of your own, even if your best work looks like Jackson Pollock's drop cloth. Not only is making art fun and free, the act of crafting something with your own two hands can significantly reduce stress levels.
Best of all, you can express your creativity in any number of free or inexpensive ways. If you've got paper and pencils, you've got supplies. You can also break out the glue and scissors to make a collage or combine household odds-and-ends to create a found-object piece.
5. Nap in a Warm Blanket
You've just done your laundry and you're knee-deep in the thrilling process of sorting and folding. That's when that wonderfully warm, fuzzy blanket brushes up against you, and all your brain can chant is "nap," "nap," "nap."
So do it. You likely have that impulse because physical warmth — like the kind we feel in a hot tub or on a spring day — has a soothing, antidepressant effect. So, take 10 or 20 minutes and warm yourself up, both inside and out, without spending a dime.
6. Window Shop
If you feel like going on a spending binge, it's okay to admit it to yourself. It's probably not okay to act on that feeling, though.
Rather than max out your credit cards, indulge your materialistic fantasies with a little window shopping. Though you might think that window shopping will fuel your impulse-buying fire, all it takes is a simple mindset adjustment to actually save some money in the long run. Instead of dropping dough on the spot, consider your window shopping excursion an opportunity to really consider your wants, needs and budgetary battle plan. Get the thrill of imagining wearing that new watch, savor it, then move along to the next store.
Make Your Money Work for You
7. Download an eBook (or 10)
If you just can't beat the shopping bug, but also can't spend the cash right now, go on a free literary shopping spree. The internet is home to thousands of completely free, full-length eBooks to fill your reader legally.
New authors sometimes release free materials as a promotion on their websites, so take a chance, and indulge in your secret love of steamy romances or hard-boiled detective novels. Like comics? Hop on to the "Free" section at ComiXology, where you'll find everything from Batman to Captain America to indies. Or catch up on classics well beyond their copyright dates. Amazon offers dozens of legendary novels like "A Tale of Two Cities," "Les Miserables" and "Ulysses" in all their free, digital glory.
8. Take a Work Walk
During your breaks at work, instead of staring at the break room wall, take your lunch to go and walk around the block. Not only will you add a little (free) variety and fresh air to your day, you'll improve your circulation and bone health, increase your life expectancy, lighten your mood and burn some calories. Make your walks a regular thing, and they'll straight-up save you money.
9. Hug Someone
You're a hugger. Maybe you don't admit it. Maybe you suppress that urge in favor of a handshake because you think it'll make you look "weird" or "clingy."
Think about this instead: Hugging produces oxytocin, a "bonding hormone" that reduces stress and can even help prevent physical illness. If you're a hugger, you're also providing healthy social support. And, statistically, the average cost of a hug is zero USD. So, go ahead and give someone a big bear hug. They probably need it.
10. Gaze at the Stars
Stargazing is romantic, spur-of-the-moment and absolutely free. It can also make you a nicer person.
That last part might sound like a joke, but it's not; it's science. That feeling of wonder and awe you experience when looking at the stars provides more than just free kicks. As Paul Piff, assistant psychology professor at the University of California, Irvine says of his 2015 study, "By diminishing the emphasis on the individual self, awe may encourage people to forgo strict self-interest to improve the welfare of others." So maybe you'll spend a bit of money after all, when you donate to charity, but this free exercise in self-awareness ultimately goes to a good cause.
Don't Miss: The Best Stargazing Spots Around the World
Make Your Money Work for You
11. Do (a Little) Sunbathing
Although the prevailing advice of the last few decades tells us to slather on the sunscreen and stay in the shade, a 2016 study from the Journal of Internal Medicine finds that women who get some sunshine on their faces have overall lower mortality rates than those who avoid the sun like the plague.
Just remember that like most things, it's best in moderation.

12. Play With Your Pet
Petting your furry friend releases the calming endorphin oxytocin. When you're stressed or busy, you might shoo your cat away from your keyboard or tell your dog to "go lie down," but it's better to just give in and snuggle with them. It's the definition of free happiness.
And if you're really feeling the "free happiness" thing, consider volunteering with your pet – plenty of retirement homes and healthcare facilities welcome pet owners to bring along their companions for pet therapy, which can work wonders for mental and physical health.
Don't Have a Pet? Ways Adopting a Shelter Pet is Good for Your Wallet and Your Soul
13. Talk to Strangers
Americans pay almost $4 for every latte they drink. If you grab a cup of caffeinated goodness every morning, the costs add up. You can save money, though, by skipping the coffee line and doing the exact opposite of what your mom taught you instead: Talk to a stranger.
Studies show that people who actually engage with strangers in conversation during their commutes enjoy their rides much more than people who keep to themselves. Even more surprisingly, the same people said they didn't feel any less productive (for all you mobile workers out there). So bring a cup of coffee from home, pocket the $4 instead, and leave the subway with an interesting anecdote or a new friend.
Make Your Money Work for You
14. Sleep Naked
File this one under "definitely a guilty pleasure," but a guilty pleasure that has some very real benefits.
Sleeping in the buff not only helps you sleep more deeply by regulating your body temperature, it can increase sperm count in men, encourage the production of anti-aging melatonin and improve intimacy among couples. Like other sleep-related guilty pleasures — like hitting snooze or indulging in a nap — this one provides cost-free coziness. And on top of being free, you might even save money on pajamas and laundry. We won't tell anyone.
15. Stop and Smell the Roses
In life and in productivity, it pays to heed this mantra: Go slow to go fast. Contradictory though it may seem, approaching each task slowly and carefully rather than scrambling to get everything done at once tends to be more productive and efficient in the long run, as many successful business folks can tell you.
This old wisdom is worth applying to your day-to-day, too. Take the time to read instead of skim. Slow down and smell that flower. Pause and take in the view. Chew your food. Drive slowly. Breathe. And save money.
Up Next: Free Things to Do in Every State
About the Author