'Star Wars: The Force Awakens' Toys Unveiled on YouTube — What Will They Cost?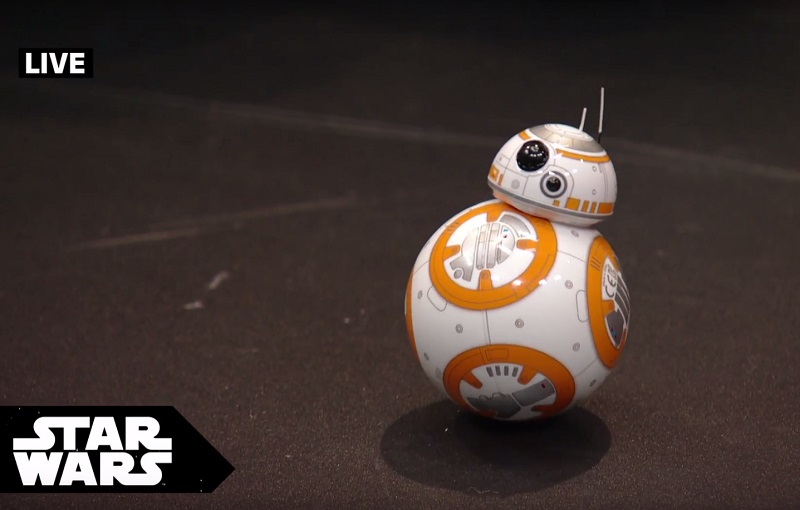 The official 'Star Wars' YouTube channel hosted an 18-hour toy unboxing of the new "Star Wars: Episode VII — The Force Awakens" merchandise starting Wednesday evening, with the last toy unveiled Thursday morning. The merchandise was unveiled three months ahead of the movie's release date on Dec. 18.
The toys will be available for purchase Sept. 4 in an event called "Force Friday." Retailers — including Target, Walmart, Toys'R'Us and Disney stores — will open at 12:01 a.m. local time this Friday, reports CNBC. Online shoppers can also find deals on Amazon and DisneyStore.com.
'Star Wars' Toys Introduced Via Popular YouTube Unboxing Channel
"Unboxing" videos and channels, which feature people taking toys out of their boxes and playing with them, have become one of the most popular media types on YouTube and account for 18 of the 100 most popular channels, reports Variety. Disney's Maker Studios is a network on YouTube that features many unboxing videos that pull in 1.5 billion views a month. With this kind of built-in audience, it made sense for Disney, owner of the "Star Wars" franchise, to choose this network to unveil the new line of "Star Wars" toys.
The YouTube "Star Wars" toy unveiling included a range of options, from spaceships to action figures and life-sized toy weapons, according to tech news site IGN. Some of the highlights include a Millennium Falcon complete with Finn, Chewbacca and BB-8 action figures, a Stormtrooper Nerf Gun and remote-control flying spaceships. These hot toys are from some of the biggest toy companies, like Hasbro and Lego.
Related: Lego Profits Surge in 2015: Should You Invest in Hasbro (HAS), Mattel (MAT) Toys?
The "Star Wars" toy lineup also includes a set of costumes for the "Star Wars: The Force Awakens" characters Kylo Ren, Rey, Captain Phasma and Stormtroopers, in time for many of these to make their debut this Halloween.
What Will 'Star Wars: The Force Awakens' Toys Like BB-8 Cost?

One of the toys getting the most buzz, however, is the remote-control BB-8. This robotic toy is controlled via a smartphone app. This toy version of the film's droid functions as it appears in the film's trailers, with its spherical body rolling while its head is magnetically held in place.
The BB-8 toy is one of the few toys for which pricing information has been released, and it isn't cheap — the remote-control BB-8 costs around $149.99, reports TIME. Despite its high price, it's expected to be a big hit and one of the must-have toys of this upcoming holiday season.
Americans Spend $245 Per Child on Toys Each Year
Parents could drop $150 on a BB-8, however, and still not cap their spending for the year. The average spending on toys per child in the U.S. is around $245, found GOBankingRates.com.
Annual spending on toys reached $18.1 billion in 2014, according to the Toy Industry Association. Averaged out to the U.S. population under 18 of 74 million, that's around $245 each. Actual spending on toys might be even higher, however, as adolescents and teenagers are more likely to ask for electronics and gadgets along with toys.
'Star Wars: Episode VII — The Force Awakens' Official Teaser
Photo credit: YouTube/StarWars