How Much Survivalists Spend for Zombie Apocalypse Gear
You might be prepared for hurricanes, earthquakes and other natural disasters, but what about a good old-fashioned zombie apocalypse?
Hollywood is hot with zombie movies and TV shows, most notably AMC's "The Walking Dead." And while most viewers are fairly certain brain-eating zombies won't be making an appearance in real life anytime soon, you can never be too sure.
For any emergency, the CDC recommends packing a supply kit with water, food, healthcare supplies and a few other essentials. Extreme survivalists will go further though, and prepare supplies for a total city meltdown — and maybe even for the collapse of society. If you want to be prepared for the walking dead, here's what you can expect to spend.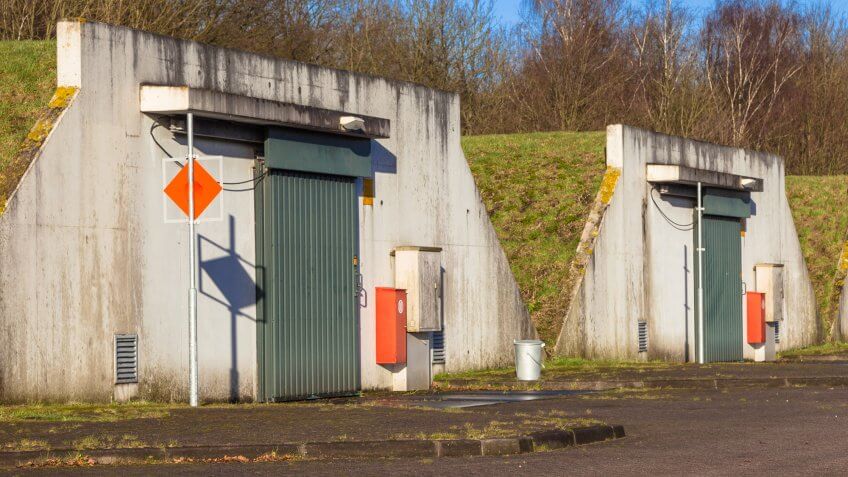 1. Bunkers and Shelters
An underground bunker or shelter could be your best line of defense against a meltdown. After all, it worked out for John Goodman in "10 Cloverfield Lane" — right?
A good bunker not only has storage for groceries like food and water, but could offer enough space for you to feel at home when your real home is swarming with the undead. Seek out bunkers made with industrial-strength materials like thick steel to protect the site structure.
A 20-by-20 foot underground bunker made with a nuclear, biological and chemical filtration system, air fan and emergency escape tunnel will cost you around $129,900 from UltimateBunker.com. You can add additional features, like a gun safe, backup energy resources and HAM radios.
Don't forget you'll need to cover the cost of excavating the site for your bunker, too. Installing a bunker 6 feet below ground will cost you about $20,000 to $25,000, according to HomeAppraisalsInc.com.
Alternatively, you could purchase your own luxury survival condo to enjoy amenities such as a community swimming pool and theater while the world falls apart. Just make sure the neighbors don't get bit. For these types of living quarters, plan on shelling out $4.5 million for a penthouse unit with 3,200 square feet.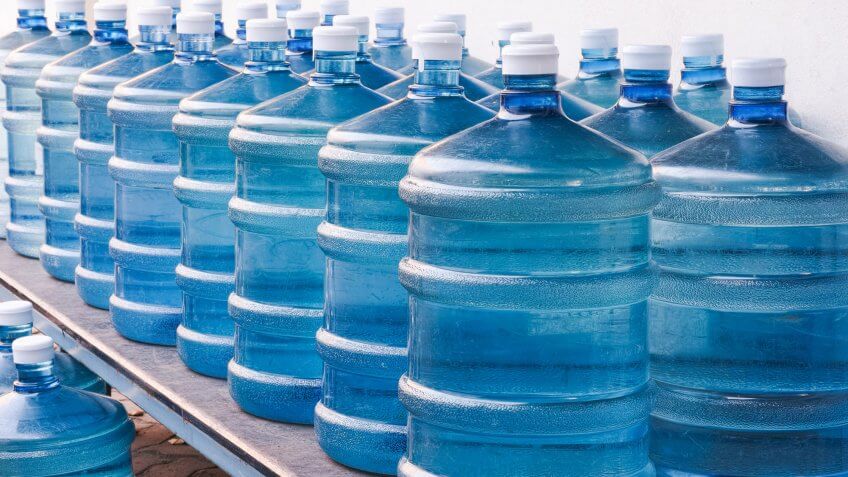 2. Rations and Water Storage
Stocking up on dehydrated food, canned food and water — and maybe a bit of vodka — will be a priority when you're planning to hide out in a bunker for a few weeks. Even if you manage to stay above ground, you probably won't make it to the grocery store while sidestepping zombies.
You can buy packages of three-day food rations on Amazon for $11.95. If you're feeding the family or just want several months' of food in stock, plan on spending about $2,060 for 1,080 servings of ready-made meals from the Wise Company. Packed in airtight buckets, your meals will be easy to haul around and include menu favorites such as lasagna, chili macaroni and tortilla soup. And don't worry, shipping's free.
Since tap water won't be safe to drink or use during a disaster situation, according to the CDC, you'll need to stock up on water storage containers or find other sources of water. Walmart sells a 60-gallon WaterBasics Emergency Water Storage Kit for $142.88. You can fill and dispense water in minutes without having to worry about bulky containers. Plan on stocking up on a few of these and keeping a fresh supply handy.
Oh, and to avoid wasting water, you might want to pick up baby wipes in case, you know, you start to stink.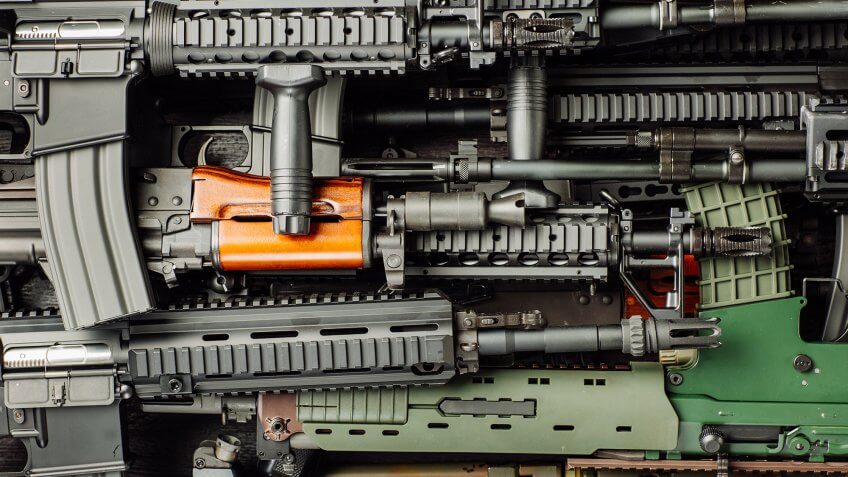 3. Weapons — Lots of Weapons
Arming yourself with the right weapons is another important part of your zombie apocalypse preparation plan. You'll need to get trained in handling some heavy-duty firearms to protect yourself during an attack.
Your standard handgun will cost you a few hundred dollars. You can find more heavy-duty arms at similarly reasonable prices, like the PW Arms AR-12 from GrabAGun.com, which costs $385, plus $5.99 shipping.
If guns aren't an option, a good knife is a cheaper alternative — just hope it doesn't get stuck in a zombie's skull. Also consider arming yourself with baseball bats or anything else that can take out a zombie.
Don't forget to pick up some tactical gear too, like backpacks, thick gloves and headgear if you plan on venturing out of the bunker for a recon mission. A decent tactical vest can run you about $100 or more, depending on what you're hoping to protect your skin from.
Related: 13 Highest-Grossing Horror Films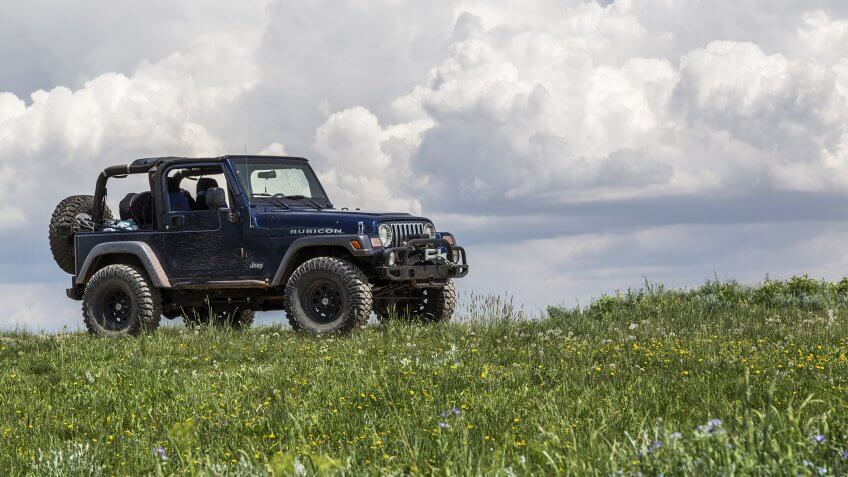 4. A Modified Truck
Reliability and repairability are the two most important factors when choosing a vehicle for the apocalypse, according to TopSpeed.com. Among cars it recommends is the Ford F-150 and Jeep Wrangler, which can handle off-road adventures and are common enough you'll be able to scavenge spare parts.
The 2017 Ford F-150 XL starts at $26,540, and the 2016 Jeep Wrangler Unlimited Sport starts at $27,695.
You also have the option of modifying your car, truck or SUV to make room for weapons, food and water stock, and to carry extra tires and other parts for the long road ahead. If you plan on camping out in your vehicle, you'll need space to sleep and eat.
Because all sorts of obstacles will be sitting in the road, you'll want to upgrade to heavy-duty tires. If running over zombies is something you've always looked forward to, you'll want to add more support for the front of your vehicle to protect your radiator. Just don't add spikes — the last thing you want is a zombie latched onto your truck.
Next Up: The Top Video Game Franchises of All Time
Sabah Karimi contributed to the reporting for this article.