7 Best Apps to Teach Your Kids About Money

6 min Read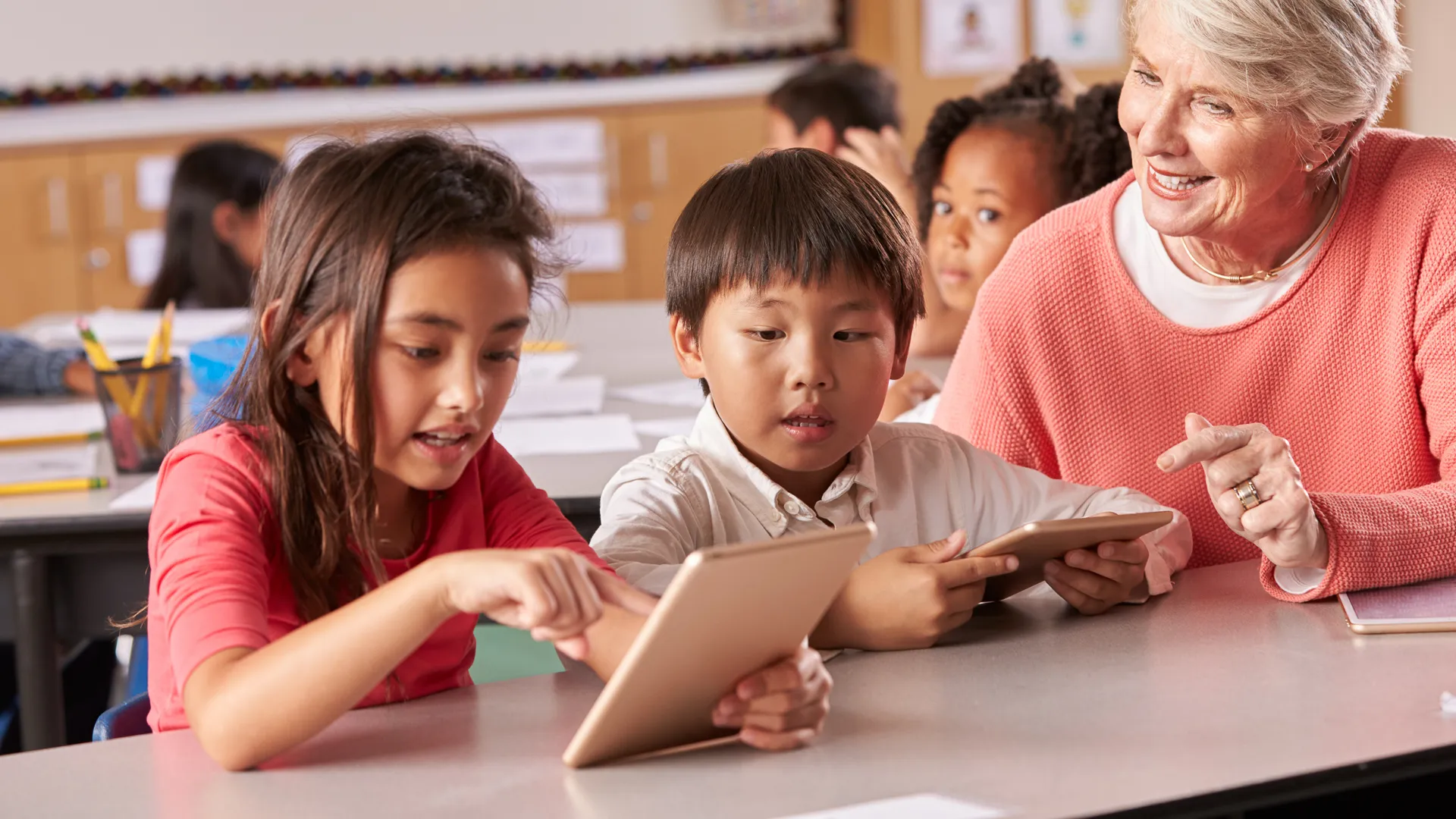 Like all good habits, lessons in financial literacy are most likely to stick when they're taught at a young age. Parents looking for a way to educate their kids about the basics of money, value, savings, and spending have more than half a dozen apps that can help them in their roles as junior economics professors.
Discover: See the Full List of Money's Most Influential and More
For parents who might not be particularly astute in money matters themselves, all the better. There's no shame in brushing up on your own skills while you school your little ones on the finer points of dollars and cents.
Find Out: Here's How Much You Need To Earn To Be 'Rich' in Every State
Whether you're doling out allowance money, giving your kids a little cash for doing things around the house, or trying to help them understand what it takes to pay for all those Christmas presents, there's an app for that.
Here are seven of the best money apps for making good savers and smart spenders out of your children — but be careful, they just might have fun while they're learning.
Last updated: Apr. 21, 2021
Make Your Money Work for You
Piggy Bot
PiggyBot claims to be the "only parent-designed, kid-tested allowance app." A free app for kids four and up, PiggyBot lets kids run a virtual balance — there's no real money involved unless parents decide to convert a digital allowance into spendable cash. Kids can set a goal for stuff they'd like to buy and even take pictures of merch on their wish list.
Kids get the visual satisfaction of watching their account numbers go up while secretly learning the value of saving toward a goal. PiggyBot is not actually tied to any bank accounts, so when the goal is reached parents paying up is all on the honor system.
Budgeting 101: How To Create a Budget You Can Live With
Bankaroo
Available on iOS, Android, Windows and Amazon platforms, Bankaroo is a full-fledged bank simulation wrapped in a colorful, game-like package. Using the free app, kids can create virtual bank accounts in order to keep up with their available funds, allowance income and savings goals. The app even incorporates real-world features of online banking. Allowances, for example, can be set up as recurring payments. Bankaroo also doles out fun virtual badges as rewards.
BusyKid
The BusyKid app is not free to use. There's a $19.99 annual fee for a family plan, which comes with one BusyKid Spend Card. Each additional card costs $7.99 and you might encounter other fees, as well, including charges for lost cards and declined transactions. 
With all the free apps out there, is a pay-to-play funny-money subscription worth it? Only you can answer that, but BusyKid makes a compelling argument for the cost. The software tracks chores and allowance money, which is common among kid spending apps. What's rather uncommon are awesome features that let kids — with parental permission and guidance — spend real cash, donate to charities, and actually invest in partial shares of real stocks.
Read Next: 35 Useless Expenses You Need To Slash From Your Budget Now
Make Your Money Work for You
Savings Spree
Like BusyKid, Savings Spree isn't free — but it is cheap. A single $5.99 download fee is all it takes to get started with an app that boasts both an A+ rating and a four-star review from Common Sense Media. It also earned an Editor's Choice award from Children's Technology Review and a Parent's Choice Gold Award.
In Spree, kid players are contestants on a game show — hosted, naturally, by a talking cartoon pig. Kids begin the game show with a set amount of money that they can save, invest, spend or donate throughout the game. Each choice comes with a bite-sized mini-game in which kids can earn more or lose some of their money. Funds can even be affected by unexpected events, for better or worse. The game serves a sneaky way to teach children about the possible financial effects of their spending habits.
Check Your Spending: 17 Biggest Budgeting Mistakes You're Making
FamZoo
FamZoo is a financial tracking app that uses real money to help develop and improve the spending habits of children of all ages — and its aptly chosen slogan is "preparing kids for the financial jungle."
The app helps prepare kids for the financial real world by serving as a self-contained bank and money tracker based around a shared online dashboard. Younger users can start with the basics of earning rewards and setting goals for chores. As kids age, you can work in more advanced features like penalties for missed work, parent-paid interest on savings, expense sharing, loans and contribution matching. FamZoo uses your choice of IOUs or prepaid cards to dole out the funds.
At subscription costs of $5.99 monthly (or less when paid for a block of time in advance), that's lots of real-world education for very little real-world risk.
Make Your Money Work for You
RoosterMoney
Hundreds of thousands of families use Rooster, a something-for-every-age money app that scales as users progress. Kids as young as three can use it to build good habits early. Around age five, it begins doing things like tracking spending and allowance money — all of which is free and doesn't require any deposits. The next level up is the final stage, a "chore tracker" that comes with a one-month free trial for Rooster Plus, which costs $18.99 per year.
gohenry
Designed for older kids ages 6-18, gohenry was developed in partnership with MasterCard. At $3.99 per kid per month, it's not cheap, but use is purely month-to-month and you can cancel any time. You can get started with a free month to give it a test drive, and it comes with a personalized bank card that you and your kids can customize as they learn to save, budget, and spend wisely.
More From GOBankingRates
Dan Ketchum contributed to the reporting for this article. 
About the Author