The Coolest Summer Camp in Every State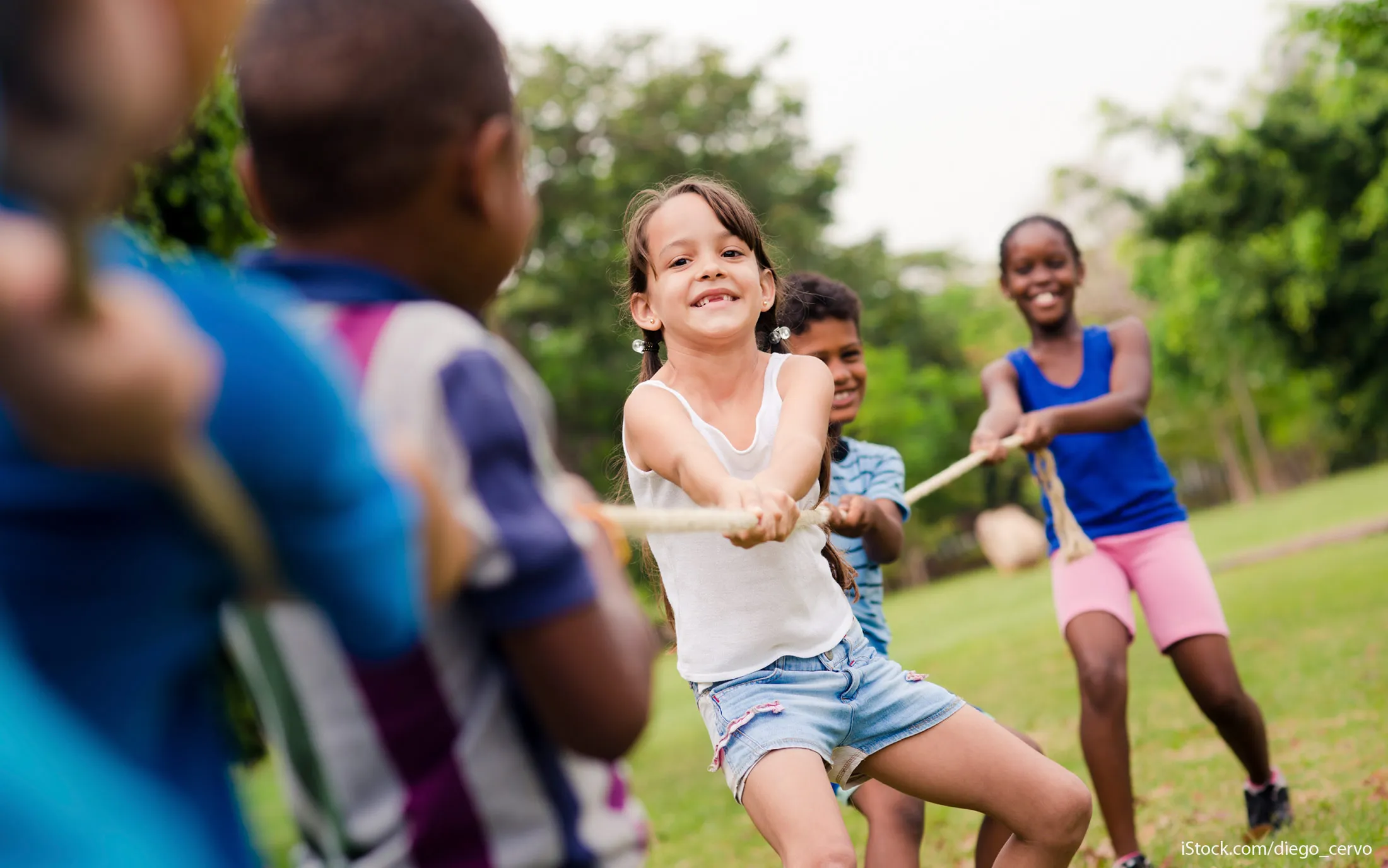 The best summer camps offer kids and teens a place to grow, embrace independence and have a lot of adventurous fun. But summer camps can be an expensive choice for parents, running anywhere from a few hundred to a few thousand dollars per week. So, it's important to find a summer camp that best fits your child's needs — as well as your budget.
Fortunately, there's no lack of variety when it comes to summer camps. Whether your child is into horses, Hollywood or hanging out in a science lab, America's got them covered.
Click through to see the coolest summer camps in every state — and find out if the one in your state is within your budget.
1. Alabama: Riverview Camp for Girls
Price: $1,850 and up
Genders: Girls
Located near Little River and the picturesque DeSoto State Park, Riverview lives up to its name with many nature activities such as horseback riding, canoeing, a ropes course, and archery. The camp also has many other activities that can be done indoors, however, like dance, music, drama and more. Riverview offers long-term and short-term sessions for girls ages 6 to 16.
2. Alaska: Bold Earth Teen Adventures
Price: $4,788
Genders: Both
Although it's not your typical summer camp, this is a summer trip your adventurous teen will love. In this 23-day, action-packed trip for teens ages 14 to 18, campers set off on a four-day ice climb through a glacier course. They also get to go sea kayaking, whitewater rafting and backpacking. Along the way, they learn about volunteerism and leadership.
Make Your Money Work for You
3. Arizona: Friendly Pines Camp
Price: $1,210 and up
Genders: Both
About two hours or so away from the Grand Canyon, Friendly Pines Camp offers many of the traditional summer camp activities, from campfires and group activities to dancing and climbing. But a highlight for the kids each year is the camp's horseback riding program, which teaches not only Western but English, bareback and even cart-riding skills with a mule and pony.
This summer camp is for children ages 6 to 13, and it also offers discounts for siblings and multi-sessions.
4. Arkansas: Camp Ozark
Price: $1,795 and up
Genders: Both
In the heart of the Ouachita lake and mountain region, Camp Ozark offers a majestic spot for wakeboarding and water skiing. Other activities range from media arts and scuba diving to archery and equestrian. Generally, each session has a maximum of 780 boys and girls between 7 and 17 years old.
5. California: Pali Adventures
Price: $2,045 and up
Genders: Both
Founded as a day camp in 1990 on the belief that kids should be inspired to try incredible new things while at camp, Pali has grown to weekly camps in its Running Springs, Calif., location. And the incredible things? How about learning how to DJ at a party, perform Hollywood stunts, become a rock star and conduct "wacky" science? Other activities include riding ATV quads, laser tag, jet skiing and more. This camp is for kids between the ages of 8 and 16.
6. Colorado: Sanborn Western Camps
Price: $2,550 and up
Genders: Both
Located on the west side of Pike's Peak in the Rocky Mountains — on 6,000 acres of wildflower-filled mountain meadows, open pine forests and rocky bluffs — kids will be hard-pressed not be awed while they participate in canoeing, horseback riding, tubing, archery and more. Children as young as 7 years old can attend this camp, which is divided into three camps: High Trails Range (for girls), Big Spring Ranch (for boys) and Sanborn Junior (for juniors).
Make Your Money Work for You
7. Connecticut: Camp Awosting
Price: $1,550 and up
Genders: Boys
Founded in 1900, Camp Awosting is a sleep-away camp for boys ages 6 to 16. With a lakeside setting, the camp prides itself on individual attention, claiming to be a "boutique camp" of 170 campers max. Awosting's programs and activities include go-karts, motocross, zip lining, sailing, water skiing and much more.
8. Delaware: Museum of Natural History Summer Camp
Price: $20 and up
Genders: Both
The Delaware Museum of Natural History offers numerous summer camp programs for children ages 3 to 12. From building roller coasters to making homemade slime, your child can learn about history, nature, animals, dinosaurs, Greek mythology, space and much more.
9. District of Columbia: Smithsonian Summer Camp
Price: $316 and up
Genders: Both
In addition to explorations of science, nature and history, there are also some surprising camp choices at the Smithsonian, which is geared for children who are entering kindergarten through 9th grade in the upcoming fall. For example, there's a program called "SI Shark Tank: American Entrepreneurs," in which kids use their own ingenuity to develop their own innovations and come up with an "elevator pitch" by the end of the week for camp judges.
10. Florida: FSU Flying High Circus Camp
Price: $295
Genders: Both
At this camp — which is available for children ages 7 to 17 — Florida State University student performers teach flying trapeze, juggling, tight rope, balancing and more. And in case the "Flying High" in the title strikes fear into you, take a deep breath — the student performers have all been trained in CPR and first aid.
11. Georgia: Camp Misty Mountain – Hunger Games
Price: $345 and up
Genders: Girls
Run by the Girl Scouts of America (greater Atlanta), this four-day camp has girls channeling their inner tribute. The girls — who must be juniors, cadettes or seniors — will get to partake in wall climbing, building fires and shooting archery. Oh, and spoiler alert: no one dies.
12. Hawaii: Overnight Surf Camp
Price: $1,680
Genders: Both
When preparing for their trip to this summer camp, make sure your child packs a swimsuit. At the Hawaii Teen Overnight Surf Camp O'ahu — which is open to teens ages 12 to 17 — campers will learn how to ride the wild surf in surfing's birthplace. Situated on the North Shore of Oahu, far from the commotion and traffic of Waikiki, the camp offers a week of true outdoor water man experience. Plus, campers will also get to learn about the culture, swim with turtles, visit surfboard factories and more.
13. Idaho: Twin Eagles Summer Camps
Price: $275 and up
Genders: Both
With locations in Idaho as well as Washington state, Twin Eagles' goal is to give kids and teens the skills and knowledge to connect deeply with nature. It's done through some seriously cool activities, too: learning to identify edible and medicinal plants, making fire from friction, tracking wild animals, traditional archery and more. Twin Eagles offers various summer camps for children ages 6 to 18.
14. Illinois: Camp Kupugani
Price: $1,959 and up
Genders: Both
This multicultural camp offers many choices for children ages 7 to 15, from all-girls and all-boys camps to blended camps. All camps feature a mountain of outdoor activities, from hiking and paddle boarding to arts and crafts and mud volleyball.
15. Indiana: Dunes Adventure Camp
Price: $399
Genders: Both
Kayaking, nighttime insect identification, nature photography, hiking and beach parties are just a few of the fun stuff offered at this camp geared for older children ages 14 to 17. The Dunes Learn Center, however, also offers its Dunes Discovery Camps for kids ages 9 to 13.
16. Iowa: Camp Tanager
Price: Free for qualifying campers (though some special programs cost money)
Genders: Both
Camp Tanager specializes in unique camps for kids and teens with special needs. For example, its specialized, six-day hemophilia and bleeding disorder camp helps campers learn how to manage their disorders while having fun. There's also a specialized diabetes camp as well as overnight and day camp programs. Age requirements vary by program, but there are options for children as young as 6 and as old as 17.
17. Kansas: Cosmosphere Camps
Price: $119 and up
Genders: Both
Do you have a future astronaut in your house? Here's a camp to give him or her a kick-start on their journey to space. These camps will have your budding space explorer "training" like an astronaut, discovering the secrets of the solar system, building and flying model planes, launching rockets and more. Programs for children in grades nine through 12 are available.
18. Kentucky: iD Tech Camps
Price: $799 and up
Genders: Both
If you want your kid to master highly valuable STEM — science, technology, engineering and math — skills, consider sending him or her to the iD Tech Camp at the University of Louisville. At these summer computer tech camps, kids ages 7 to 17 can learn about programming, web design, app development and much more.
19. Louisiana: Splendor Farms
Price: $275 and up
Genders: Girls
Splendor Farms is designed to teach a small group of girls about self-confidence and teamwork through hands-on instruction on a working farm. For instance, girls can learn horsemanship through grooming, saddling and trail rides. They'll also be able to take cooking, swimming and garden harvesting lessons, among others. This camp is for girls ages 6 and up.
20. Maine: Camp Winnebago
Price: $8,450 and up
Genders: Boys
Whether your young son wants to be an archer, paddler or Pulitzer Prize-winning journalist, nearly century-old Camp Winnebago has him covered. Located on a lake, there's also windsurfing, sailing, canoeing, kayaking and more water activities. Camp Winnebago attracts campers ages 8 to 15.
21. Maryland: Echo Hill Camp
Price: $2,495 and up
Genders: Both
Located on a bluff that slopes down to the sandy shore of the Chesapeake Bay, Echo Hill Camp offers a lot of wet summer fun for boys and girls ages 7 to 16. The adrenaline junkies will love the wakeboarding and tubing, while the nautical souls can enjoy learning to sail. And who can turn down some east coast crabbing? Echo Hill offers a Fishing and Crabbing Camp that costs $1,035 — the same price as its Sail-Ski Camp.
22. Massachusetts: Camp Howe
Price: $330 and up
Genders: Both
Dedicated to helping kids and teens build self-esteem, Camp Howe features a load of fun, from swimming, archery and canoeing to wall climbing, arts and crafts and more. Sessions are available for children as young as first-graders and above.
23. Michigan: Blue Lake Fine Arts Camp
Price: $1,268 and up
Genders: Both
With a 1,400 acre campus in Michigan's Manistee National Forest, this camp is geared toward kids grades 5 through 12 with a love of fine arts. It offers a diverse selection of instruction in music, dance and drama with the chance to participate in 175 performances during the Summer Arts Festival.
24. Minnesota: Camp Pillsbury
Price: $599 and up (for "sleepaway campers" from the U.S.)
Genders: Both
This is not your everyday summer camp. Many of Camp Pillsbury's programs are fairly unique, such as fashion design, culinary arts, circus arts and rock music. There's also magic, extreme sports and equestrian, among others. Children ages 6 to 17 can get in on the fun.
25. Mississippi: Camp of the Rising Son
Price: $495 and up
Genders: Both
Located on 300 acres of Mississippi woodland, this Christ-centered camp offers outdoor activities such as horseback riding and horsemanship, archery and water sports on a lake. But there are also other fun activities, such as Frisbee sports and fishing. This camp is for children ages 6 to 17 and also offers a day camp, horse camp and rafting trip at various prices.
26. Missouri: Wentworth Summer Camp
Price: Upon Request
Genders: Both
Does your summer camper need or crave a little structure? This military academy and college is ready to serve, offering three- and five-week summer camps with skill-building activities such as repelling, orienteering and map reading, canoeing, knots and team rope skills, and more. Perhaps a little more structured than the usual summer fun camp, but likely as rewarding as they come for grades seven through 12.
27. Montana: Alpengirl Majestic Big Sky Adventure
Price: $2,580
Genders: Girls
Is your girl ready to hike Yellowstone, backpack the Gallatin Range and go whitewater rafting? Here's her chance, with some horseback riding, canoeing and yoga thrown in for good measure. This camp offers 12 days of full-on Montana adventure for girls ages 12 to 14.
28. Nebraska: Young Nebraska Scientists
Price: $150 and up
Genders: Both
These middle school and high school camps are designed to introduce kids to the most cutting-edge topics in science and engineering. They also gets hands-on experience both inside and outside the lab. These camps are located at various Nebraska colleges and universities, including the University of Nebraska-Lincoln.
29. Nevada: Camp Invention
Price: $240
Genders: Both
With multiple site locations in Henderson and Las Vegas, Camp Invention is a day camp where campers will learn about STEM, build prototypes and develop critical thinking skills. This year, children will learn how to build a DIY robotic, solar-powered cricket, as well as design zip lines, water flumes and other hi-tech gear. Children in grades one to six are encouraged to attend.
30. New Hampshire: Camp Wicosuta
Price: $4,200 and up
Genders: Girls
This all-girls camp in Hebron has all the traditional activities summer camps are known for: swimming, horseback riding, tennis and camping trips. But it also has ice skating, performing arts, gymnastics, and more. This camp is suitable for girls who have at least completed the first grade.
31. New Jersey: Trail Blazers Camp
Price: $1,600 and up ("true cost," including registration fee)
Genders: Both
If you want your child to get out of the big city, enroll them in this camp, which is open to campers in grades one through 10. They'll understand what it's like to experience life outdoors, sleeping in teepees and canvas hogas, cooking outdoors, fishing, hiking, rock climbing, canoeing and more.
32. New Mexico: Loan Tree
Price: $179 and up (including the discounted rate)
Genders: Both
This high-adventure Christian camp puts an emphasis on teaching youth about the word of God through worship and fellowship — and a lot of fun camp activities. Located on Elephant Butte Lake, campers can enjoy tons of water activities, including wakeboarding, jumping on a water trampoline, blobbing and more. This summer camp is for children ages 12 and up.
33. New York: Timber Lake West
Price: $5,650 and up
Genders: Both
Located on 380 secluded acres in the Catskill Mountains, next to a lake, this camp offers well-kept facilities and all the activities you'd expect from a first-class camp: water sports, zip lining and a full range of other sports, including lacrosse.
34. North Carolina: YMCA Camp Kanata
Price: $810 and up ($229 for day camp sessions)
Genders: Both
Located in Wake Forest and offered to kids ages 6 to 15, this overnight camp has traditional camp activities — hiking, archery, swimming, kayaking, horseback riding, etc. But it also features a 75-foot double water slide, a water trampoline and an alpine tower.
35. North Dakota: NDSU Livestock Camp
Price: $225 ($200 early bird fee)
Genders: Both
At this North Dakota State University camp, children 8 and up are taught how to show and fit their livestock. And they are even encouraged to bring their own animals, with the exception of rabbits and swine.
36. Ohio: Falcon Camp
Price: $2,340 and up
Genders: Both
No, there are no falcons — that we know about — at Falcon Camp, but there are a lot of activities, ranging from arts and crafts, drama and archery to outdoor activities such as horseback riding, sailing, canoeing, tennis and more. This camp is for children ages 6 to 16.
37. Oklahoma: Camp DaKaNi
Price: $180 and up
Genders: Both
DaKaNi means "a day in the out of doors," and outdoors is what this camp strives to promote in its 33 wooded acre site in the heart of Oklahoma City. Scheduled activities for 2016 include zip lining, fishing, outdoor cooking, canoeing and more. This camp welcomes children who are 5 and up.
38. Oregon: High Cascade Camp
Price: $1,699 and up
Genders: Both
Got a snowboarder in the family? This snowboarding camp located in Mt. Hood will help them get to the next level of shredding thanks to expert instruction. Snowboarding all summer long is possible thanks to the area's glaciers and massive winter snowfalls.
The Youth program is for children ages 13 to 17, but there's also a GROMS program for younger snowboarders ages 9 to 12.
39. Pennsylvania: Camp Towanda
Price: $11,825 (2017 rate)
Genders: Both
Located in the Northeast Pocono Mountains of Pennsylvania, this camp's activities include water sports and traditional camp activities, but also the chance to participate in zip lining, learn about astronomy, martial arts, culinary arts and more. Campers range in age from 6 to 17.
40. Rhode Island: URI Alton Jones Camp
Price: $240 and up
Genders: Both
Spread over 2,300 acres and boasting a 75-acre lake, the University of Rhode Island's Alton Jones Camp provides many different programs.
For ages 5 to 8, the Farm Day Camp is where kids can get up close and personal with the animals as well as plant seeds, collect eggs and more. The Eco-Zone Day camp is for children ages 8 to 12, and they get to explore ponds and streams for insects, frogs and fish while learning more about the environment. And the Overnight Camp for kids ages 9 to 16 include activities such as sailing, hiking, kayaking, laser tag and more.
41. South Carolina: Asbury Hills Altitude Camp
Price: $465
Genders: Both
Great for children in grades two to five, this camp focuses on "all things high off the ground." As such, elementary school-aged kids get to spend a night in a tree house, climb trees and rock walls, complete rope courses and have fun "slacklining."
42. South Dakota: USD Summer Music Camp
Price: $275 and up
Genders: Both
The University of South Dakota's Summer Music Camp lasts for six days. Students who have completed grades five through 12 will get to partake in various musical activities, from vocal to instrumental. Campers will attend nightly concerts and special events, and there are also solo performance opportunities.
43. Tennessee: Camp Tanasi (Camp Connections)
Price: Upon request
Genders: Girls
This five-day camp by the Girl Scouts of America teaches campers — rising fourth- through eighth-graders — how to build skills and partake in literary activities, from learning survival skills and all about animals, to playing "Harry Potter "games and creating robots.
44. Texas: Camp Olympia
Price: $1,695 and up
Genders: Both
In addition to all the traditional camp activities, such as water sports, horseback riding and even golf, a Camp Olympia tradition is the Spartan/Athenian competitions. Each camper is assigned to a tribe and competes in big events such as track and swim, marathon and relay races. This camp is available for children ages 6 to 16.
45. Utah: Club U Summer Camp
Price: $140 and up
Genders: Both
The summer camp at the University of Utah is for children of various ages. The Club U Summer Day Camp is for children ages 5 to 11 and offers programs that take children to the Hogle Zoo, Clark Planetarium and the Cherry Hill water park, for example. There's also a Club U SUMMER Varsity Camps for 12- to 14-year-olds, which will take these older campers on field trips to places like the FastKart Speedway, Laser Quest and more.
46. Vermont: Camp Killooleet
Price: $9,300
Genders: Both
Set on 300 acres on the edge of Green Mountain National Forest in Hancock, the camp features a private lake, four swimming docks and more. Activities include kayaking and windsurfing but also performing arts, sports and hiking, among others. This camp is for children ages 9 to 14.
47. Virginia: Camp Friendship
Price: $1,150 and up
Genders: Both
With more than 40 activities from which to customize your child's experience, it's pretty guaranteed your son or daughter will have a good time. Choices include all the regulars, plus things like fencing, Zumba, Cross-Fit, water polo, song writing, video production, glee club and more. Camp Friendship's programs are open to kids ages 7 to 17.
48. Washington: Four Winds Westward Ho
Price: $1,175 and up
Genders: Both
You've gotta love a camp located on a place called Orcas Island, which is among Washington State's San Juan Islands. One of the camp's highlights is the opportunity for some of the campers to take a three-week sailing trip aboard a restored 61-foot yawl to Princess Louisa Inlet, located off the Strait of Georgia in Western Canada. The trip is open to teens entering grades 9 and 10.
49. West Virginia: Camp Greenbrier
Price: $3,175 and up
Genders: Boys
Established in 1898, this camp is set on the shores of the Greenbrier River in Alderson and is one of the oldest summer camps in the country. Activities range from baseball and basketball to snorkeling, kayaking and canoeing. The campers here range from 7 to 15 years old.
50. Wisconsin: Swift Nature Camp
Price: $1,299 and up
Genders: Both
Perfect for children ages 6 to 15, this Wisconsin summer camp has activities that range from fishing and butting to singing and arts and crafts. Plus, campers can go on adventurous trips that include hiking, biking and more. There's even a five-day Canadian canoe trip for older kids age 14 to 17.
51. Wyoming: Teton Valley Ranch Camp
Price: $6,300
Genders: Both
Campers are encouraged to try as many activities as they can while at this camp, with possibilities including fly fishing, lapidary, archery and more. The camp's riding program, however, is its core program. The barn activities include rodeos, horsemanship, trail rides and more. The youngest adventure group at this camp is 11 years — or entering the 6th grade.
Camp prices may vary by week, session, month, etc. Prices were found on the camps' websites and/or brochures and are current as of April 15, 2016. For more details on a camp's costs and fees, please visit the camp's official website.

BEFORE YOU GO
See Today's Best
Banking Offers