My Parents Penny-Pinched: Why That Messed Me Up for Years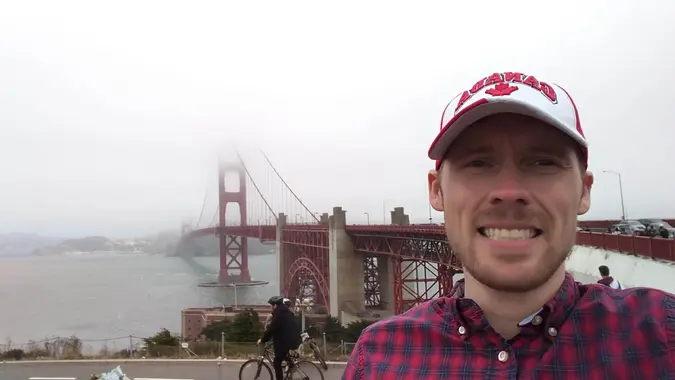 ©www.seancooperwriter.com
Growing up, my parents were very frugal. When I got my first bike, it was a used one. But, hey, it did the job. Further, activities like going to the movies can be expensive, especially for a family of four, so growing up we never went to the concession stands. Instead, we'd make popcorn at home and bring it into the theaters. That was fine, too; it was a lot healthier, and we saved money.
I'm all for being frugal, but I've learned over the years that it's also important to be able to reward yourself. You can be frugal to a fault.
Click to read more about how one family sticks to a budget.
Responsibilities First
My family never traveled. My parents' idea of a family vacation was a one-hour car trip every summer from Toronto to Niagara Falls.
My mother also used to get free hotel passes through work, so instead of going somewhere, we'd sometimes stay at a hotel in town. Being 10 years old, it was fun to spend an evening away from home, but looking back as an adult, I see this as a missed opportunity.
Make Your Money Work for You
More on Travel: 25 Coolest Family Vacation Spots in the US
Don't get me wrong, I admired my parents for being homeowners, focusing on paying down the mortgage, but I felt like I was missing out on what the world had to offer. I'd hear about all the trips my friends were taking and wonder what it would be like to travel outside Canada. I didn't leave Canada for the first time until I was 21 years old and I took a 24-hour bus ride to Wisconsin. I didn't get on an airplane until I was 22.
Truth to be told, I had a similar mindset to my parents. I didn't feel comfortable spending money on travel when I had a mortgage to pay. But, as soon as I paid off my mortgage, I booked a trip to celebrate.
Going on My First Real Vacation
I went to FinCon in San Diego a couple of years ago. I remember getting off the plane for the first time, seeing the palm trees and thinking that this was what I had been missing out on. It wasn't really a true vacation– I was there for a conference, after all — but after getting that first taste of travel, I was hooked.
Make Your Money Work for You
So, the following year, I took my first real vacation. I made some friends at FinCon, so I decided to visit them in San Francisco.
Read: The Most Expensive Tourist Destinations in the US
I had such a good time on my San Francisco trip that I booked my second trip only a couple of months later — this time, to Banff and Vancouver.
Main Takeaway
There's nothing wrong with being focused on financial goals. In fact, I think that's a great thing. But it's also important to have some fun along the way. My parents' penny-pinching made me feel guilty to travel for years. It wasn't until I was in my early 20s that I decided that if I ever wanted to travel, I'd have to do it on my own.
Make Your Money Work for You
Sadly, my parents ended up getting divorced when I was just 10 years old. I think it had a lot to do with money. Maybe if we had of had a little more fun and had gone on a family vacation every once in a while, my parents would still be together today, and we'd have fond memories of family trips to Disney World and Florida to reminisce about. Who knows.
The bottom line is it's OK to spend money and have fun, as long as you budget for it.
Read More: My Parents' Divorce Made Me an Extreme Money Saver
More From Our Smart Money Squad: