Top 7 Cities Best for the Nuclear Family Lifestyle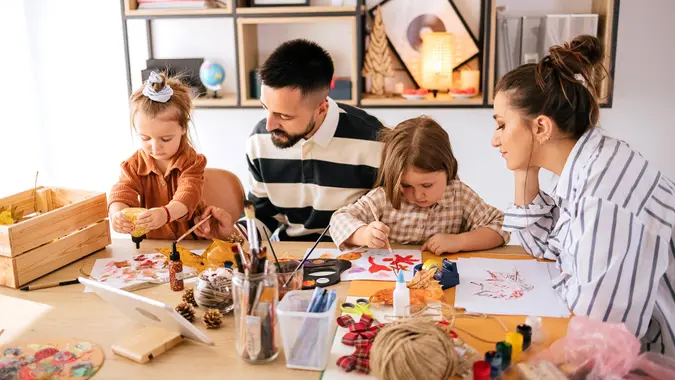 StefaNikolic / iStock.com
Nuclear families, typically comprising two parents and their children, often seek cities that offer a balanced lifestyle with access to quality education, family-friendly amenities, safe neighborhoods, and affordable living. These are the top 7 nuclear family cities in the United States that are best suited for that comfortable family man or woman lifestyle.
1. Plano, Texas: Suburban Bliss with Urban Access
Family-Friendly Suburbs: Plano offers a perfect blend of suburban tranquility and urban amenities.
Education and Recreation: Known for its excellent schools and abundant parks, it's an ideal spot for families prioritizing education and outdoor activities.
Economic Stability: With a strong job market and a robust economy, families can enjoy financial security.
2. Madison, Wisconsin: The Educational Hub
Top-Ranked Schools: Madison is renowned for its high-quality education system, from elementary to university level.
Cultural Diversity: The city boasts a rich cultural scene with numerous family-oriented festivals and events.
Natural Beauty: Surrounded by lakes and parks, it's a haven for outdoor enthusiasts.
3. Raleigh, North Carolina: The Balanced City
Booming Job Market: Known for its tech industry, Raleigh provides ample career opportunities.
Affordable Living: The cost of living is reasonable, making it easier for families to own homes.
Community Feel: With a strong sense of community, it's a city where neighbors know each other.
Make Your Money Work for You
4. Ann Arbor, Michigan: Small Town Charm
Educational Excellence: Home to the University of Michigan, education is a top priority.
Cultural Richness: Despite its small size, Ann Arbor is culturally vibrant, hosting events like the Ann Arbor Art Fair.
Safety and Health: Rated highly for safety and healthcare, it's ideal for raising a family.
5. Overland Park, Kansas: The Safe Haven
Safety First: Frequently ranked as one of the safest cities in America.
Green Spaces Galore: Overland Park boasts numerous parks and recreational areas.
Community Involvement: Strong community involvement in activities and local governance.
6. Irvine, California: Sunny and Safe
Sunshine and Safety: Offering a sunny climate and ranked as one of America's safest cities.
Educational Focus: Irvine's schools are some of the best in California.
Master-Planned Community: The city's layout is intentionally designed for family living, with plenty of green spaces and community centers.
7. Boulder, Colorado: Nature and Nurture
Outdoor Lifestyle: With the Rocky Mountains as a backdrop, families can enjoy a plethora of outdoor activities.
Health-Conscious Community: Boulder is known for its health-oriented lifestyle and community.
Quality Education: The city also boasts strong educational institutions and a focus on academic excellence.
When choosing a city to raise a family, factors like safety, education, community spirit, and affordability are key. These cities offer a blend of these elements, making them ideal choices for nuclear families seeking a balanced and fulfilling lifestyle. Each city has its unique charm and advantages, allowing families to select a location that best suits their preferences and needs.
Make Your Money Work for You
Editor's note: This article was produced via automated technology and then fine-tuned and verified for accuracy by a member of GOBankingRates' editorial team.
More From GOBankingRates