10 Reasons Tipping Is Going Extinct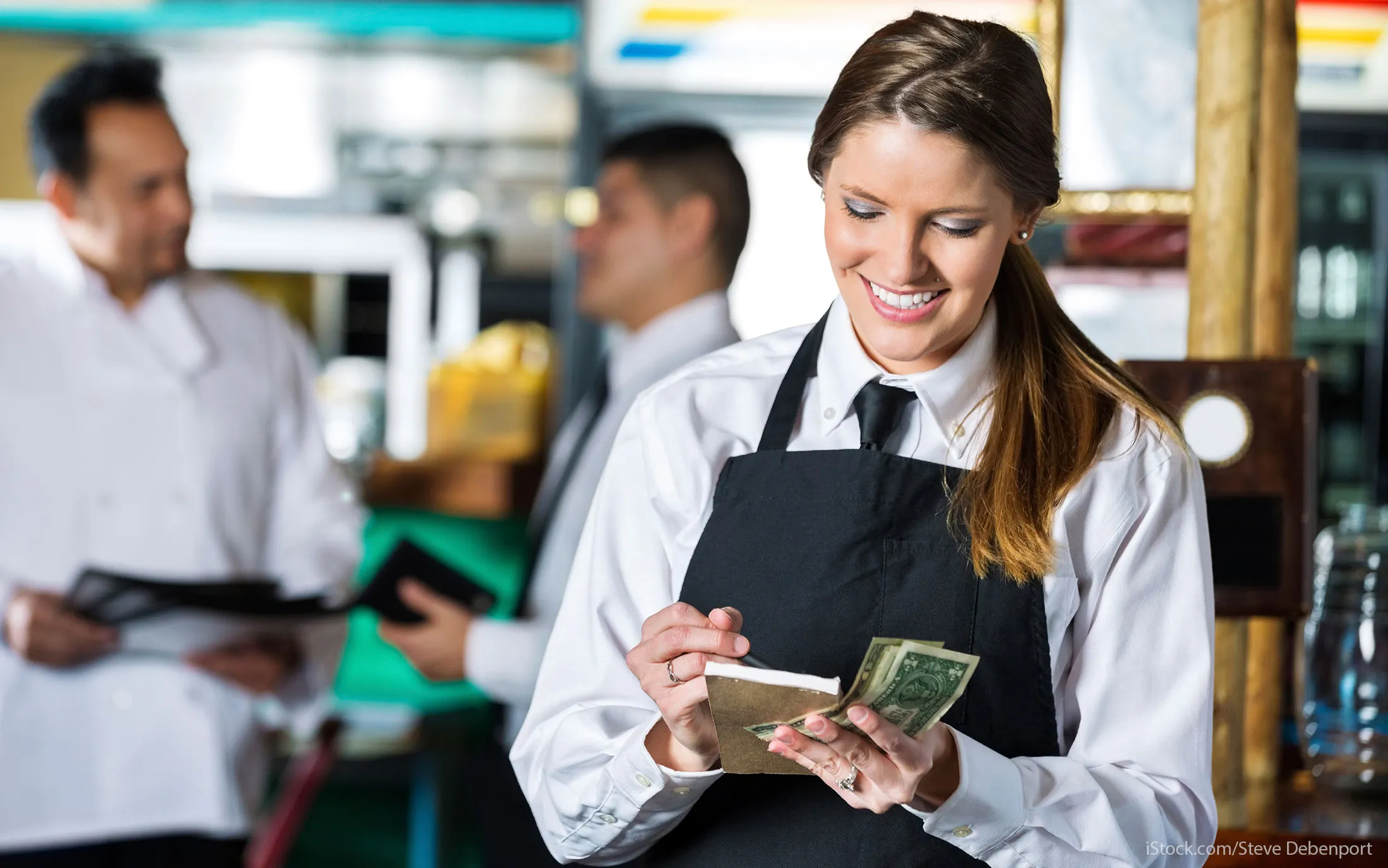 Tipping in the U.S. is deeply ingrained in American culture, dating back hundreds of years. And although it was met with opposition initially, tipping has stuck around for all these years.
But, of course, everything has its heyday — and tipping in the U.S. just might be at its downfall, particularly in the restaurant scene where many establishments are choosing to adopt a no-tipping policy. Here's a look at why a no-tip policy might become the new norm in the near future.
1. Tipping Is an Outdated Practice
For much of the world, tipping has become an outdated practice. For example, in countries such as China, Japan, Switzerland and Brazil, tipping is not really expected.
On the other hand, tipping in the U.S. continues to be part of the American psyche: People who work harder should be rewarded — even if it feels obligatory.
But enacting a no-tipping policy could quickly change that logic, as "it provides certainty up front about the amount of the bill, and customers don't have to calculate the amount of the tip," said Phil Hofmann, the tax senior director at BDO United States, a tax, audit and consulting firm. Plus, customers won't have to worry about a guilty conscious if they decide to tip less than the standard 15 to 20 percent.
2. No-Tip Policies Are Becoming More Popular in the Restaurant Industry
According to TIME Money, there are at least 21 restaurants in the U.S. that have gotten rid of their no-tipping policy. Leading the latest no-tipping wave is famed restaurateur Danny Meyer of Union Square Hospitality Group in New York. The hospitality group plans to drop tipping at all 13 of its restaurants in New York throughout 2016.
Make Your Money Work for You
Other restaurants that have also adopted a no-tipping policy include Bar Marco in Pittsburgh and Public Option in Washington, DC. And in November 2015, Joe's Crab Shack became the first major chain to start testing a no-tip policy.
Joshua Ostrega, COO and co-founder of WorkJam — an employment engagement technology company — said businesses are choosing to eliminate tipping "because they see an alternative way to enhance their businesses by improving the quality and conditions of their staff and the experience of their customers."
Related: How to Eat at Five-Star Restaurants on a Two-Star Budget
3. No Tipping Could Mean Higher Wages for Employees
For those who rely heavily on tips, like restaurant workers, earnings can fluctuate from day-to-day. But for some, their earnings are consistently low even with tips included. For example, the average hourly pay of a server in the Los Angeles area is $11.81 including tips, reports the Los Angeles Times.
But, a no-tipping policy "suggests an attractive increase in wage stability" for employees, said Ostrega. By eliminating a tipping policy, employers will likely provide a more livable wage that doesn't require an employee to earn tips in order to make up the difference.
4. Higher Wages Could Create a Better Workforce
Some people feel tipping creates an incentive for better service, but likely every person has experienced bad service at least once or twice — even when tipping was at stake.
But service just might be improved with a no-tipping policy, according to Joseph Camberato, president of National Business Capital financial firm. "I think if servers made more hourly, they would be more confident and positive even on slow nights as they know they are still going to make a paycheck," he said.
Make Your Money Work for You
This could be a good move for servers in particular, as a 2014 survey conducted by consumer research firm VourcherCloud.net found Americans are tipping less than five years ago, with many not tipping the standard 15 to 20 percent tip.
5. No-Tipping Could Lead to Other Incentives for Workers
"Tipping is that incentive that encourages employees on even the worst of days to put their personal life aside and provide top-tier service to make customers happy," said Ostrega. Although an incentive is a nice reward for any line of work, some businesses are realizing that it doesn't have to be in the form of a tip.
According to a recent Chicago Tribune article, one Chicago restaurant with a no-tip policy decided to base employee pay on tenure and responsibilities. Those who take on additional work, such as scheduling and orders, are rewarded with higher pay. This system has two benefits: It gives employees a guaranteed pay and encourages them to move up the ladder.
6. Chip-and-PIN Credit Cards Encourage People Not to Tip
Tipping could be doomed with the rise of chip-and-PIN credit cards, which might eliminate the ability for some customers to write in a tip on paper. According to CardFellow.com, some chip-and-PIN cards "will not allow adding a tip after the card has been run." Choosing whether to add a tip will have to be decided before the card is processed.
With these microchip cards, "you'll have to do that electronically from a machine basically held by your server," said David Bakke, a financial expert at Money Crashers. "What does that mean for tipping in and of itself? It might mean that consumers tip more because of the additional pressure — or that they won't tip at all."
Make Your Money Work for You
7. A No-Tip Policy Makes Taxes Easier for Business Owners
A no-tip policy could eliminate the confusion that comes with tipping in the workforce. For example, when employees under report tips, that can cause problems for employers when it comes to taxes, said Hofmann.
"With a no-tipping policy, theoretically all tips are eliminated — some customers may tip anyways until the policy is clearly established — meaning that all compensation is reported to the server by the employer," explained Hofmann. "This results in all income being reported, which reduces burden on the restaurant and eliminates an audit area that the IRS spends a significant amount of time on."
He added, "Overall, IRS compliance burden for both the employee and the restaurant is reduced when tips are eliminated, resulting in a simplified process for reporting income."
8. Customers Can Simply Enjoy Their Meal or Service
Let's face it: When you eat out or receive a service, such as a haircut, you're secretly rating the provider's performance to gauge how to tip. Then comes the daunting task of actually calculating the amount of gratuity. But a no-tipping policy can eliminate all this work and stress. As Ostrega put it, business owners could expect happier customers who will "enjoy taking the whole transactional tipping interaction out of those last few minutes of their meal."
And because today's culture is all about instant gratification, no one really wants to stick around, tally a bill and do math after a meal. Research has shown that this mentality has made people less patient — and patience might be running thin with tipping. As Hofmann said, the tipping practice might not be fully eliminated until there is dissatisfaction from both the restaurant and customer perspective. However, that could be here before you know it.
Make Your Money Work for You
9. Tipping Can Be Unfair
Tipping as a system of payment has been notoriously flawed for several reasons. For one, not everyone tips the same or what is deemed appropriate. Additionally, tipping can be sexist, racist and simply unfair. For example, something as simple as drawing a smiley face on a check has been shown to raise a tip — but only if you're a woman.
New York City chef Amanda Cohen told CBS News last fall that she reopened her vegetarian restaurant with a no-tip policy because of the unfair system. As she explained, the system of tipping creates the risk of employees not getting properly paid. But a no-tipping policy would put everyone on an even playing field.
Keep Reading: 5 Mobile Apps That Cut Your Restaurant Bill in Half
10. 'Hospitality Included' Is in Your Future
In its report on the "2016 Top Ten Trends," the Food Channel predicted a no-tipping future. Kay Logsdon, editor in chief of the Food Channel, said, "We'll see more restaurants displaying signs that say, 'Hospitality Included' or 'We Pay Our People Like People.' Some of that is because a no-tipping future is driven by demands for wages that aren't tied to a customer's whims."
According to Logsdon, some might hate this idea because they believe in rewarding good customer service. But, she predicts "it will probably move forward simply because it takes away a decision that the customer has to make, and restaurants are doing everything they can to simplify the customer experience."
Make Your Money Work for You
But just be aware that a no-tipping future might mean an increase in the cost of services and products. So if your favorite restaurant adopts a no-tip policy, don't be surprised if its menu prices go up. These adjusted prices for included service might have you rethinking the value of eating out, said Logsdon.