20 Ways To Spend Less at Trader Joe's

10 min Read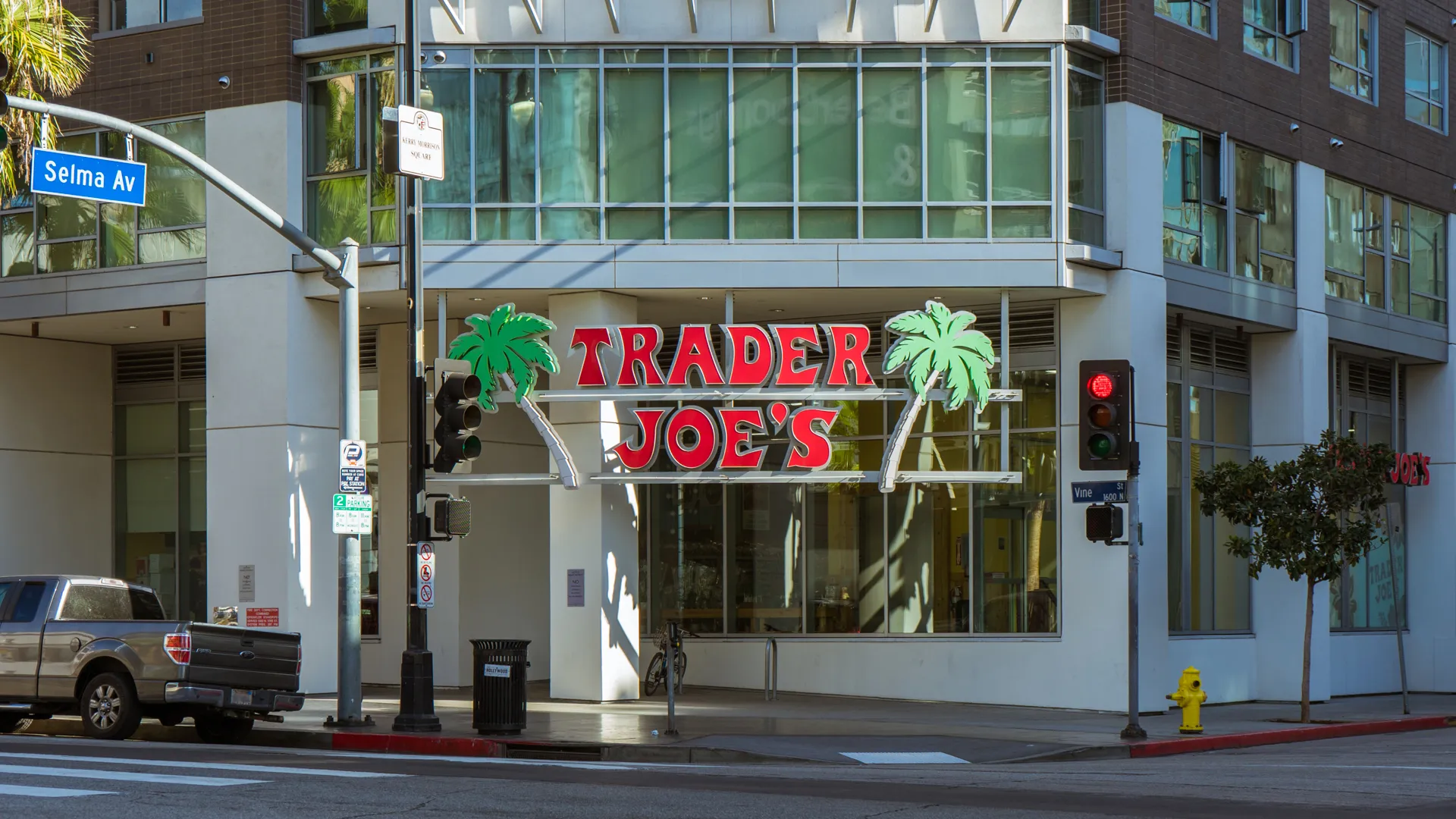 It's almost weird how much American consumers love Trader Joe's. The national grocery chain has a slew of unofficial social media accounts (created by devoted shoppers) that are breaking the latest news on Trader Joe's sales and new item arrivals, spotlighting discontinued products and providing troves of shopping tips and styles. A major part of the consumer enthusiasm stems from Trader Joe's' original products (most of which seemed chemically designed to be absolutely delicious), reasonable costs, cutesy names, cheerful staff and a strong indie boutique vibe.
2021 Small Business Spotlight: Check Out Our Small Business Stories, Plus the Nominated Businesses Near You
Related: What To Buy — and Skip — To Save Money at Trader Joe's
So, now that we've counted many of the ways that Trader Joe's is so capable of luring in and retaining customers — to the level of fanaticism, in some cases — it's time to count the many ways that folks can maximize the cost-savings benefits of shopping at Trader Joe's, and get an even bigger bang for the buck. To build a list of 20 ways that consumers can save money at Trader Joe's, GOBankingRates consulted top personal finances and shopping experts. 
Last updated: June 30, 2021
Make Your Money Work for You
1. Subscribe To Its 'Fearless Flyer'
"According to Trader Joe's, this is sort of like a newsletter and a catalog rolled into one," said Julie Ramhold, senior staff writer at DealNews. "They're released periodically throughout the year, but they're not sale flyers like you see at other stores — rather the Fearless Flyer highlights new products and often provides recipes for highlighted products as well. While that might not sound like you'll save money using it, the truth is it can result in unconventional savings. Are you interested in trying a new product but not sure what to do with it? 
"Check the Fearless Flyer to see if there's a suggested recipe for it," continued Ramhold. "Are you interested in seasonal items? The Fearless Flyer could give you a heads up on when they're due out so you can plan your shopping trips accordingly without impulse buying all the things as soon as you see them."
2. Follow Trader Joe's Social Media Fan Accounts
"Any store with a cult following likely has a fan account on Instagram and it's worth your time to follow them," said Ramhold. "Not only can you learn tips and tricks for saving or catching items before they sell out, but you can also usually get a heads up on when new items are in stock and even see some cult favorites featured so you know about the products the other shoppers swear by.'
Helpful: 25 Secret Money Traps at Target, Walmart and Other Big-Box Stores
3. Use Coupons on Non-Trader Joe's Products
"Trader Joe's doesn't have coupons for its own brands, but it will accept manufacturer coupons for non-Trader Joe's items," said Ramhold. "Even if your cart isn't filled to the brim with non-TJ's products, being able to save on the few that you are buying can definitely help to lessen your grocery bill."
Make Your Money Work for You
4. Shop at the Right Times
"Like other stores, you can avoid the crowds and experience a smoother shopping experience if you shop at the right time," said Ramhold. "Hit your local Trader Joe's early in the day and you'll likely be able to shop at your own pace. Being able to do that could mean the difference between buying everything on your list or getting frustrated with the crowds and only buying part of what you'd planned to in an effort to get out sooner."
See: Shopping Mistakes You're Making and How To Stop
5. Shop Seasonal 
"Trader Joe's is absolutely known for its wide selection of seasonal items at great prices right from the start," said Ramhold. "But because many of them are popular, it pays to adjust your grocery budget when they're released so you can stock up while they're still available. Even having to do that, though, you'll still save over buying the same types of items at other retailers."
Find Out: 15 Times You Should Splurge, Settle or Skip When Shopping
6. Shop on a Full Stomach 
"This is the case for any time you're shopping for food," said Ramhold. "If you're satisfied then you won't be stocking up on items just because they sound good and spending more than you intended; instead, you'll be able to stick to your list and shop for a reasonable cart full of groceries."
7. Save $2 on Trader Joe's Cereal
"Trader Joe's has cereal brands that go by different names but are easily recognized as alternatives to big name brands," said Ramhold. While they taste identical (or even better) than those name brands, they're far cheaper. Select boxes of cereal are only $2 each, compared to paying twice that for the same size of big brands."
Make Your Money Work for You
8. Peruse Their Flowers and/or Potted Plant Selection
"It's no surprise grocery store flowers are cheaper than going to the florist but Trader Joes has even better deals on fresh petals and potted plants," said Andrea Woroch, money-savings expert. "For instance, you can scoop up a dozen roses for just $7.99, according to their site. Comparatively, BloomNation says consumers can expect to pay $4 to $6 per rose from specialty florists. Their orchids make a great hostess or last-minute birthday gift when you're in a pinch, too."
9. Shop the $1 Greeting Cards
"Although the dollar store wins for best prices on greeting cards at two for $1, Trader Joe's is your second best place to pick up a greeting card with a selection of sentiments for just $1," said Woroch. "The selection isn't extensive but it will do the trick for most celebrations or events. Plus, you don't have to waste time driving to another store since you can grab one while you're picking up groceries to save you both time and gas."
10. Use a Grocery Rewards Card
"You won't find coupons for Trader Joe's brands and you may not even qualify for cash back through rebate apps since they don't sell many national brands, but using a grocery rewards credit card can help you earn more back on your TJ's purchases," said Woroch. "Sites like GigaPoints.com can help you find a rewards card that will give you more money back for the types of purchases you make most or places you shop by analyzing your spending habits."
11. Buy Trader Joe's Own Brand
"Buying store brands is a known way to save on groceries and other staples, but Trader Joe's undercuts most other supermarket and big-box brands when it comes to price, while overdelivering on flavor," said Woroch. "For example, Trader Joe's' 8.8-ounce package of Ricotta and Lemon Zest Ravioli is just $3.49. Comparatively, Target's Good and Gather offers a similar item for more — the Burrata Lemon Zest Herb Ravioli costs $4.29 for 9 ounces. It's not a huge difference, but when you calculate the math across multiple grocery items you buy all year long, it adds up and TJ's will save you big."
Make Your Money Work for You
12. Grab a Salad Kit
"Typically speaking, preparing your own meals from scratch is the cheapest way to go, especially when it comes to salads, but sometimes you want a quick option and that's where Trader Joe's comes in," said Woroch. "I love their ready-to-go salad packs which typically contain toppings and dressing at an affordable price. They start at around $3.49 like this Buffalo Ranch Chopped Salad, which comes with a blend of chopped green cabbage, romaine lettuce and kale mix, cauliflower stalks, chopped celery, shredded carrots, blue cheese crumbles and blue cheese dressing."
13. Sample Before Buying
"Trader Joe's has samples like other grocery stores; however, even if something isn't being sampled there's a good chance you can try it before you buy it," said Ramhold. "If there's something you're curious about, ask an associate if you can sample it. In many cases, they'll pop open a package to let you do just that so you can save the doubt and shop with confidence."
14. Buy One Banana for 19 Cents
"Don't be the person who tears off one banana because you don't need an entire bunch," said Lisa Davis, shopping expert at Offers.com. "Just go to Trader Joe's. Buy just one or two bananas for $0.19 each without the guilt of ruining someone else's banana bunch or throwing out rotten bananas in a couple of days. You'll save money and you'll be guilt-free."
15. Skip the Precut Produce
"It shouldn't come as a surprise that buying precut produce is more expensive than buying the whole item and cutting it yourself," said Ramhold. "It's the same at most grocery stores: You're not just paying for fresh produce, you're paying for the convenience of having it already cut up and ready to be used or eaten. Unless you really need something precut, just cut it yourself at home when you're ready."
Test Yourself: How Well Do You Know How Much These Common Items Cost in the US?
Make Your Money Work for You
16. Skip the Shredded Cheese
"Speaking of another convenient product, shredded cheeses can make meal prep much faster," said Ramhold. "Unfortunately, that usually comes with a higher price tag. If you shop multiple grocery stores, buy the shredded cheese elsewhere, as it'll be more reasonably priced at other retailers compared to Trader Joe's."
17. Buy Specialty Cheeses
"If you're a cheese connoisseur, then you know how expensive specialty cheeses are at the grocery store," said Davis. "Head over to Trader Joe's where you can find quality, unique cheeses for a lot less. For example, you will pay 50% less for one pound of Italian Truffle Cheese from Trader Joe's than at a local grocery store. Plus, if you don't absolutely love it when you get home, you can return it to the store — no questions asked."
18. Indulge In the Famous 'Two-Buck Chuck'
"If it's your first visit to a Trader Joe's, (their wine) is not actually called Two-Buck Chuck — rather it's officially known as Charles Shaw," said Ramhold. "Also despite the name, it seems to be commonly closer to $3 per bottle now, but that's still an excellent deal. Whether you need wine for a party or just want something to have with dinner, the Two-Buck Chuck has plenty of varieties to choose from that are award-winning and will satisfy your palate."
Find Out: 19 Money-Saving Secrets Target Doesn't Want You To Know
19. BYO Bag
"Select locations will offer shoppers the chance to enter a raffle for a $25 gift card when they bring their own bags and spend at least $25 during their trip," said Ramhold. "Note that not all locations will do this and those that do participate might not obviously advertise it. If it's something you want to take advantage of, just ask one of the cashiers or associates."
Make Your Money Work for You
20. Use Trader Joe's' Great Return Policy
"Trader Joe's has a seriously generous return policy," said Ramhold. "If there's anything you aren't happy with, you can return it for a full refund. That goes for items that you just weren't happy with or for items that might have been spoiled, but beware of overdoing it — retailers with generous return policies in the past have had to adjust or do away with those policies entirely if people begin abusing them."
More From GOBankingRates
About the Author